Deep ruby-garnet color; cherry, plum, violets, tobacco on the nose; cherry, plum, raspberry, redcurrant, leather, rosemary, spice on the palate.
Dry; very subtle oak—wine aged in very large oak barrels, 1,000-2,100 gallons, stainless steel and concrete tanks. Aged in bottle for three months before release. Ruffino works with a limited number of growers, all in the Chianti Classico region with relatively restrained density of 1,400 to 2,000 vines per acre. This is a benchmark Riserva Chianti Classico at this price point.
Medium-full body—Chianti is not a big, bold red. Good acidity balances velvety tannins; 80% sangiovese with 20% merlot and cabernet sauvignon to add cab character and merlot softness. Relatively simple red, no great depth or complexity, but dependable easy drinker from dependable producer; widely available. Excellent paired with Italian cuisine.
Ruffino is the only Italian wine legally allowed to include "riserva" in its name. "Ducale" comes from the Duke of Aosta, who fell in love with the wine in the late 1800s; the wine thus became "the duke's reserve." The name first went on the label in 1927. Aosta is a small, bilingual region in the Italian Alps, in the extreme northwest of Italy. The duke is the person depicted on the iconic label.
The Ruffino story begins in the Tuscan town of Pontassieve, near Florence, and a small winery established by cousins Ilario and Leopoldo Ruffino in 1877; by the 1880s, they were winning awards; by the 1960s Ruffino sold wines in more than 100 countries.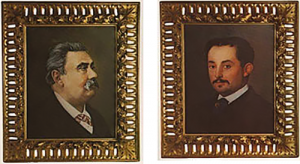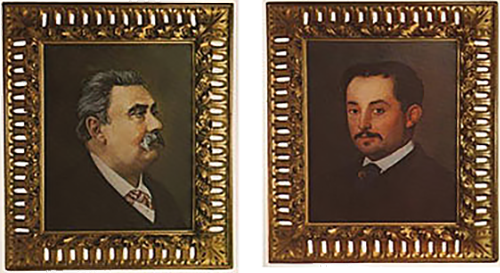 Primarily known for their reds, particularly Chiantis and Super Tuscans, Ruffino recently moved into sparklings—making Moscato d'Asti in northwestern Italy's Piedmont region and Prosecco in Italy's northeastern Veneto region. They traditionally bring a dedication for allowing the land and grapes to speak with minimal intervention in both the growing and winemaking. Today, ownership by Constellation Brands (a purchase completed in 2011) means this is widely available. Constellation is the world's leading premium wine company.
Ruffino Riserva Ducale Chianti Classico 2013 is food-friendly, easy drinker that will not offend those spooked by substantial red wines but delivers substance at good price for those who do enjoy tasty reds; widely distributed by Constellation Bands. Pair with Italian foods, pasta and meat-tangy tomato-based foods, lasagna, pizza, burgers and sliders, spiced lamb and roasted leg of lamb, poultry; because it is relatively light, it can pair with seafood. Chianti and pinot noir are similar in their food pairing répertoire. Chianti is light enough to pair with many foods, but not so well with big steaks and red meats—it will work, but heavily marbled flavorful beef does better with more tannic reds such as California cabs. $21-24