Pale ruby color; cherry, raspberry, strawberry, light earth and mineral notes on the nose; red fruits, redcurrant tang, raspberry, chocolate, plum, spice on the palate.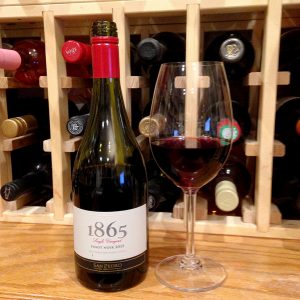 Dry; good acidity balances sharp tannins; 25% of fermentation from full clusters, which adds some grip and a hint of vegetal. Matured in a combination of oak foudres (large casks) and egg-shaped cement vats for five months, so there is only the suggestion of oak. Seemingly made in reductive style—effort is made to limit oxygen contact, likely in the portion put in the cement vats—which maximizes the fruit expression but introduces some negatives—rubber and struck match. There is only a hint of that here, and it is easily solved by decanting, which also makes the tannins more pliant. Decanting recommended for this wine.
The San Pedro vineyards for this effort come from the Elqui Valley, on the edge of the Atacama Desert—a Chilean plateau that is the driest desert in the world, drier even than the polar deserts, with annual precipitation of less an one inch. The dryness and stony soils mean it often is compared to Mars, and the Atacama Desert has been used for location filming for several movies featuring Mars scenes.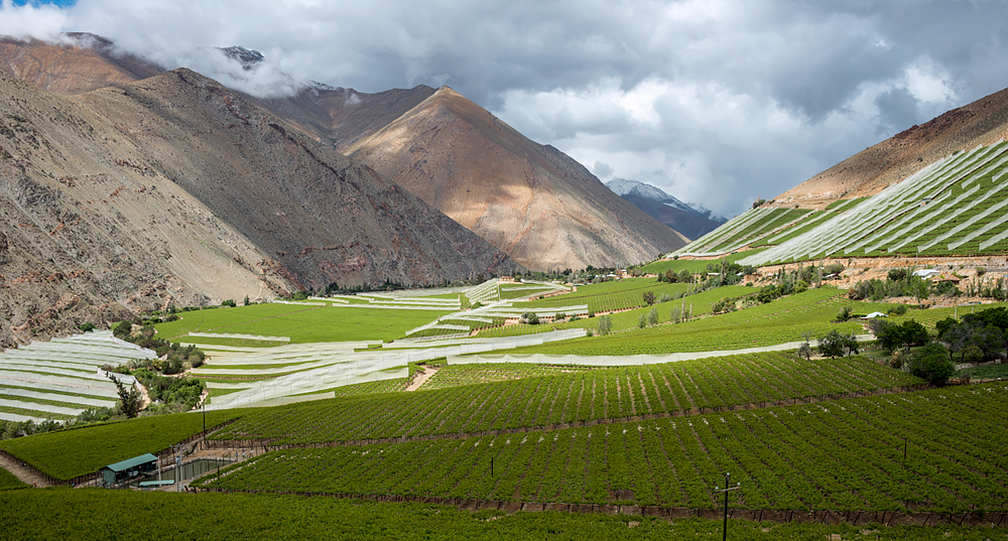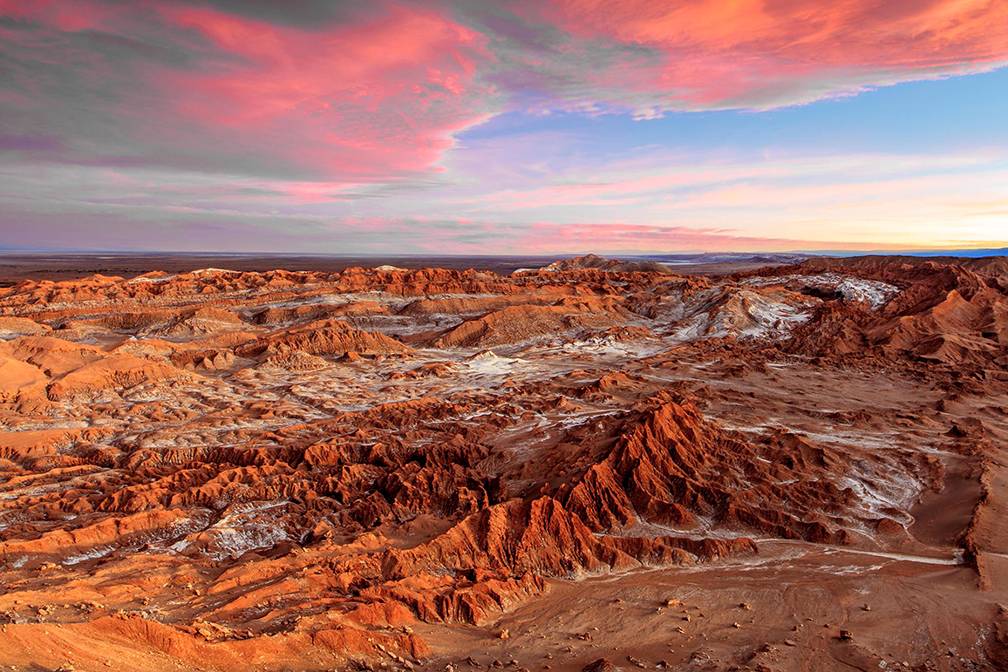 1865 references the year Viña San Pedro was created and is the label for the top-of-the-line for Viña San Pedro. All 1865 wines are single vineyard efforts. According to the website: "Viña San Pedro was founded in the Curicó Valley in 1865 by the Correa Albano brothers, who were pioneers in bringing varieties from the Old Continent to the Valley. San Pedro is one of the most important wineries in Chile and one of the country's most significant exporters, with a presence in over 80 markets across five continents with its brands: Altaïr, Cabo de Hornos, Sideral, Kankana del Elqui, Tierras Moradas, 1865, Epica, Castillo de Molina, 35 SUR and GatoNegro."
The main Viña San Pedro operation is located in Molina, in Curicó Valley, 120 miles south of Santiago, where it has almost 3,000 acres under vine, one of the largest continuous vineyards in South America. Viña San Pedro is the third largest viticultural group in Chile and the country's second-largest exporter of Chilean wine.
The winery has a long commitment to environmental responsibility and today also has a company-wide commitment to social responsibility that includes, "a more holistic commitment to support for its workers and their families, as well as a long-term contribution to the communities where San Pedro farms."
San Pedro 1865 Single Vineyard Pinot Noir 2015 is fruit-driven with some assertive notes, earth, and a slightly bitter finish that is an asset rather than liability. It is not a vapid commodity pinot, although it sells at that price point. It is example of the astonishing value Chilean wines offer. Pair with turkey, grilled trout, lobster, lamb, chargrilled steak, venison, coq au vin when sauce is made with pinot noir, wild mushrooms and polenta with goat cheese and herbs, comté/gruyère cheese. $14-18