Pale straw color; citrus, melon, guava, freshly mowed grass on the nose; melon, lemon-lime, green apple, pear, citrus, grapefruit, minerality on the palate.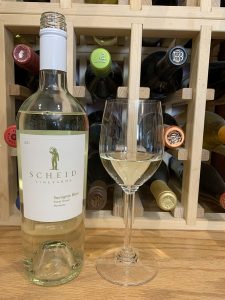 Dry; vivacious, tasty fruits; good, but not cutting, acidity (3.54 pH); mouth-watering salad in a glass. Light-plus body. Estate grown grapes; vineyard is certified sustainable. Grapes hand-picked in early morning. Whole cluster pressed, then fermented in temperature-controlled stainless steel. Aged four months in stainless steel; no oak used in the making. Dave Nagengast is the winemaker. 13.5% ABV
Monterey County's warm days followed by cool winds in the late afternoon are excellent for grape growing. Scheid faces a problem of very vigorous vines, so canopy management and cluster thinning is important to achieving sauv blanc with varietal character. The maritime conditions help evoke the whiffs of mowed grass and minerality in the the wine. This is not as assertive as New Zealand sauv blanc. It has a more laid back, "hey, chill, dude" demeanor, which clearly a segment of sauv blanc swiggers will appreciate.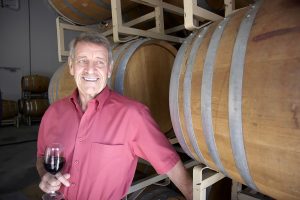 Patriarch Al Scheid started Scheid Family Wines in 1972 when the Monterey County wine region was in its infancy. In the beginning, Scheid only sold grapes to other wineries. It has grown into a successful family winery that bottles different labels: Scheid Vineyards (this is exmaple), District 7, Metz Road, Ryder Estate, Stokes' Ghost, Sunny With a Chance of Showers, and VDR.
Al Scheid died in April 2023 at age 91. The company noted: "Up until his death at 91 years of age, he could recall details from his youth, every deal he ever did, and meetings that happened years before, all in hilarious detail."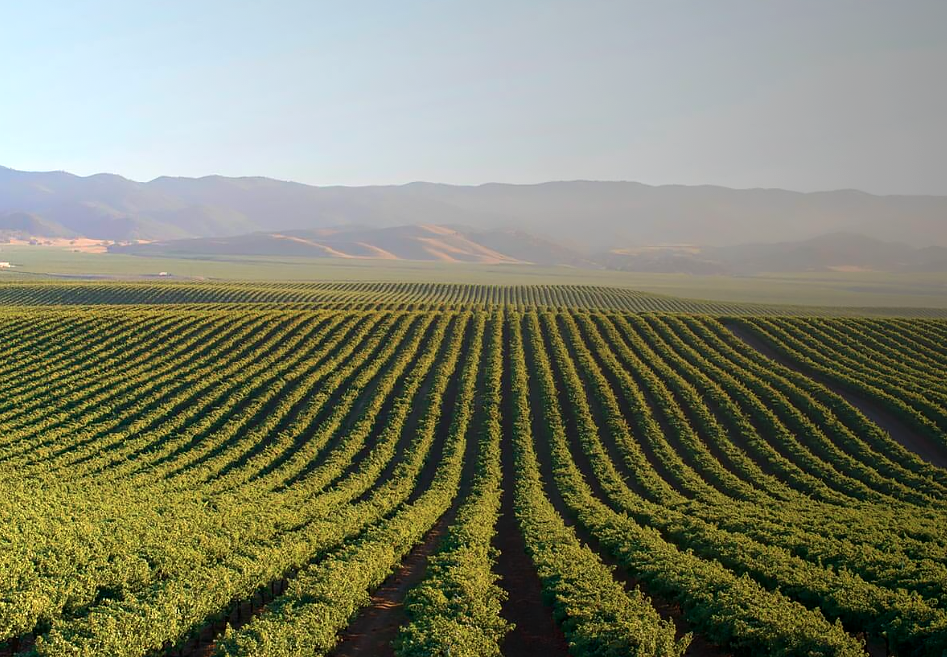 The family's estate vineyards are located along a 70-mile spread of the Salinas Valley. This presents a palette of microclimates and soils. Various labels reflect the different vineyards. The website notes: "While our wealth of vineyard resources is exceptional, it is our employees that are at the heart of everything we do. Much of our workforce has been with us for over 25 years, with several of our vineyard managers employed for over 40 years."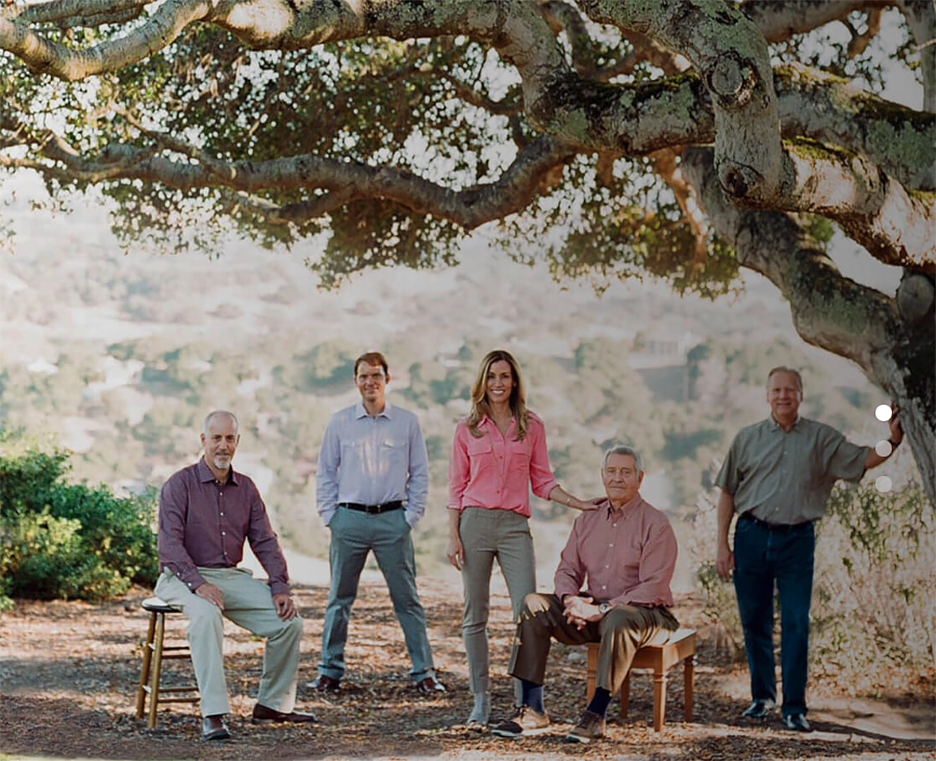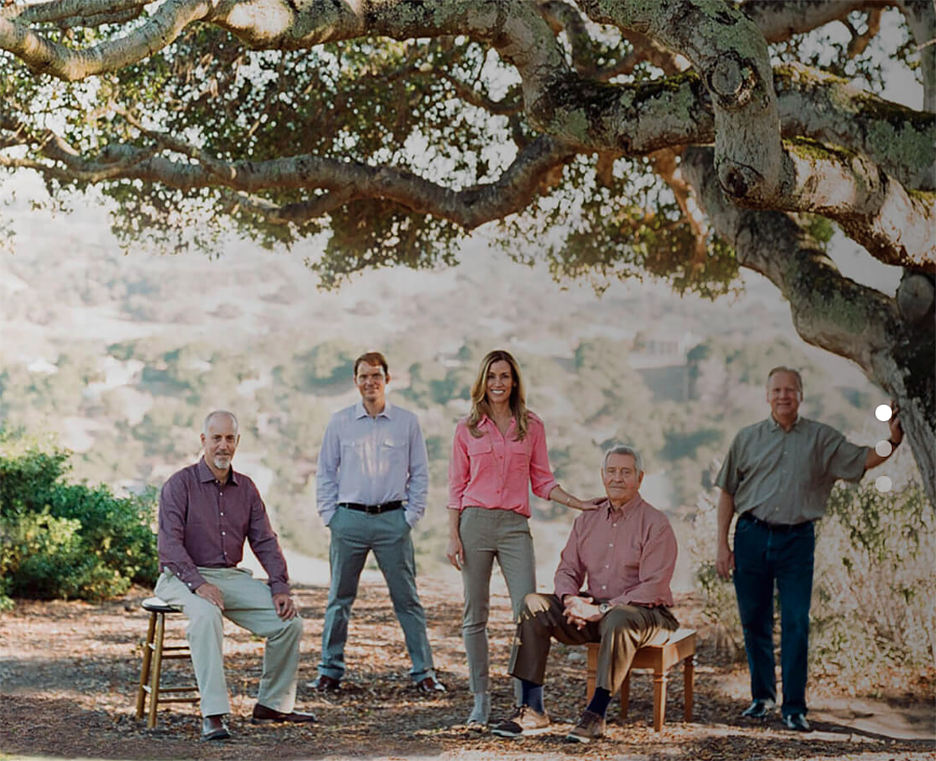 The Scheid family—Scott, Heidi, and long-time COO Kurt Gollnick—run the operation today. They note they are: "passionate about crafting the best wine possible and honoring our commitment to be good stewards of the land and supporters of our local community. We are proud to produce authentic products that sit on your dinner table and invite conversation, connection and warmth."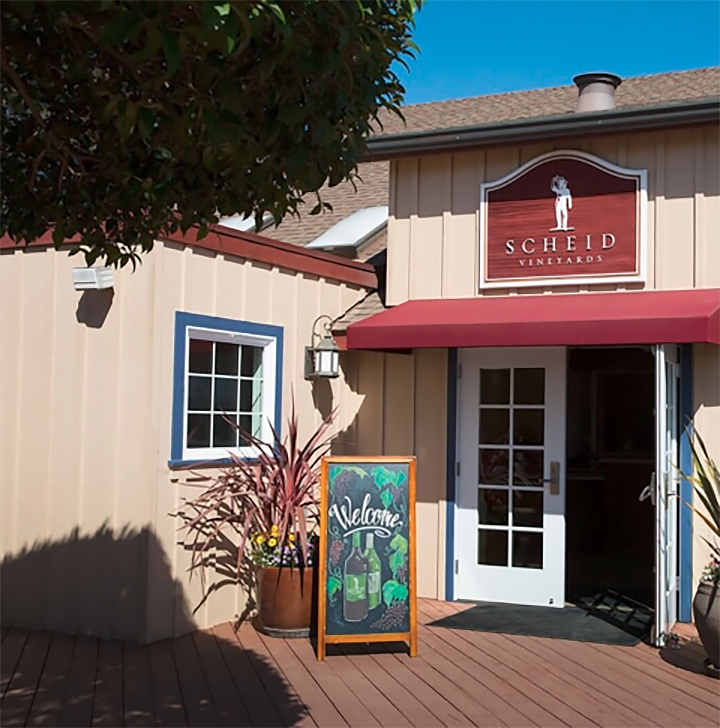 Scheid Vineyards Sauvignon Blanc, Monterey 2021 is clean, fresh, somewhat understated for a sauv blanc. Smooth, round in the mouth. Not a tart, razor-on-the-tongue pour like much from New Zealand. That will be welcomed by some drinkers. Retains sauv blanc's food-friendly, salad-in-glass nature. Easy drinker, especially for a sauv blanc. Pair with fish, seafood, shellfish; vegetarian fare. Cheese—goat cheese is classic sauv blanc pairing; muenster, gouda, brie, monterey jack, parmesan, provolone, baby swiss. $20-25