Medium gold color; lemon, white peach, struck flint on the nose; green apple, lemon, citrus, pineapple, grapefruit, saline-minerality on the palate.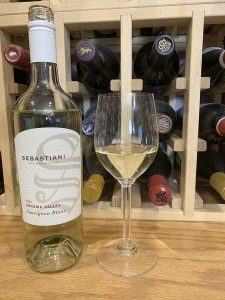 Dry; crisp acidity (3.41 pH); 100% sauvignon blanc from Alexander Valley. Grapes were harvested in the morning cool and sent directly to the winery for gentle pressing. Juice settled for two days, then was racked to initiate primary fermentation in stainless steel. Aged six months—90% aged in stainless steel, 10% in neutral French oak barrels. Mark Beaman is the winemaker. 13.5% ABV
Tech notes: "Sonoma Valley is the largest AVA in Sonoma and is known for its diverse terroir and ability to produce a wide range of wine grapes. The fruit for our 2020 Sauvignon Blanc was sourced from the Wildwood Vineyards in the heart of Sonoma Valley or 'Valley of the Moon' as made famous by author Jack London. This site features in fertile, loamy soils on the valley floor, which is the ideal growing conditions for Sauvignon Blanc."
Samuele Sebastiani emigrated from Italy in 1895 and started his winery in 1904. A stonemason by trade, he earned the money for the land by quarry-mining the Sonoma hills for cobblestones used to build the streets of San Francisco. The winery was the only one in Sonoma County to continue operations through Prohibition by making sacramental wine.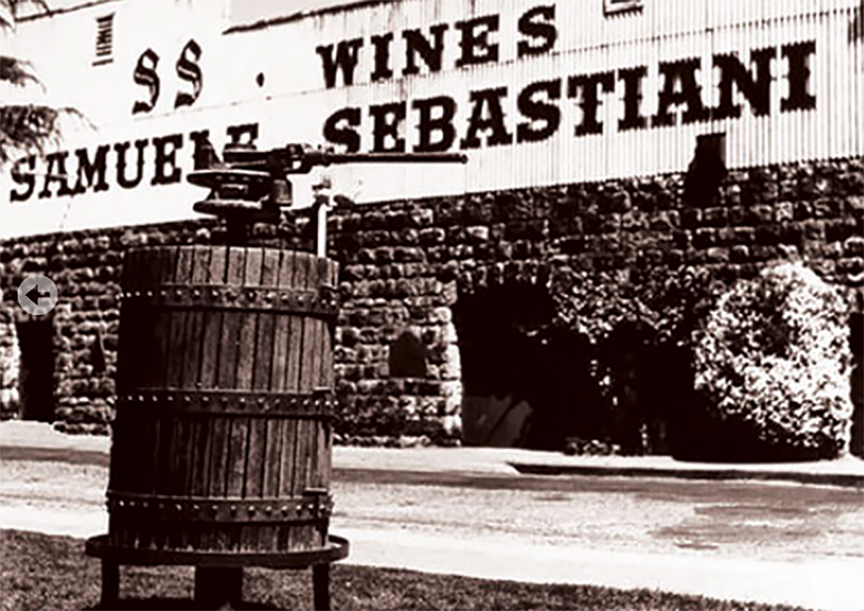 The website notes Samuele cared about his employees and Sonoma: "When the combination of Prohibition and the Depression hit hard, Samuele initiated major projects at the winery to create employment for his neighbors. When there wasn't sufficient work at the winery, he built around the plaza and constructed a skating rink, motel, theater and meeting hall at the Catholic Church. To keep people employed at the winery, Samuele began canning peaches, pears and nectarines."
Samuele died in 1944 and his son and his wife, August and Sylvia, purchased the winery from the estate. They expanded the winery and the product line. August died in 1980 and his wife and children assumed management of the company. They improved quality and a multi-million dollar remodel of the tasting room.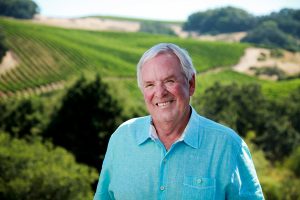 Bill Foley purchased Sebastiani in 2008. He and winemaker Mark Lyon lowered production, restricted yields, and acquired more new barrels and winemaking equipment. Today, the winery emphasizes single-vineyard and sub-appellation wines.
Sebastiani Sonoma Valley Sauvignon Blanc 2020 is bright, lively, and refreshing. Rounder and more mellow than New Zealand sauv blancs, this showcases how the variety performs in Alexander Valley terroir. Long respected, since Foley Family Wines purchased the historic winery in 2008, they have raised the bar on quality with a focus on purity and respect for the grape variety. Pair with shellfish and lighter seafood; ceviche; salads—it has been called "salad in a glass"—and vegetarian fare; chicken; pork. Cheese—goat cheese is classic with sauv blanc; cheddar, gouda, havarti, monterey jack, parmesan, swiss, muenster. $14-17