Medium purple-dark ruby color; plum, blackberry, vanilla, chocolate on the nose; red plum, blackberry, cocoa on the palate.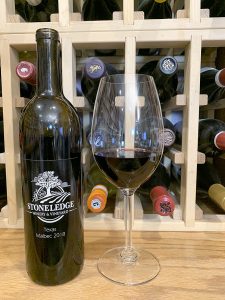 Dry; relaxed tannins abetted by relaxed acidity—what you expect from fun-to-drink malbec. Big, big tasty, ripe fruit. There is a sense of sweetness based not on residual sugar but what is called "phenolic" or "physiological" ripeness, achieved when the grape's skins and stems are ripe. This palate pleaser from Texas has it in spades. The tsunami of dark, delicious, layered flavors flaunt themselves in the mid-palate and impressively long finish.
Big body. Some oak influence—vanilla, chocolate—but you forget about barrels as the fruit barges in and commands your undivided attention. Stoneledge did not let high alcohol sneak in to steal the fruit headlines either, a welcomed decision. Fruit plays the lead in this drama. The other elements are in soft focus in the background. 14.3% ABV
Stoneledge Winery & Vineyard traces its roots to Greg and Deborah Gissler's visits to Napa Valley. Residents of Austin, they then expanded their passion for wine to the Central Texas region and its burgeoning wine scene. They purchased Stoneledge Ranch more than 20 years ago, then moved their residence from Austin to the ranch.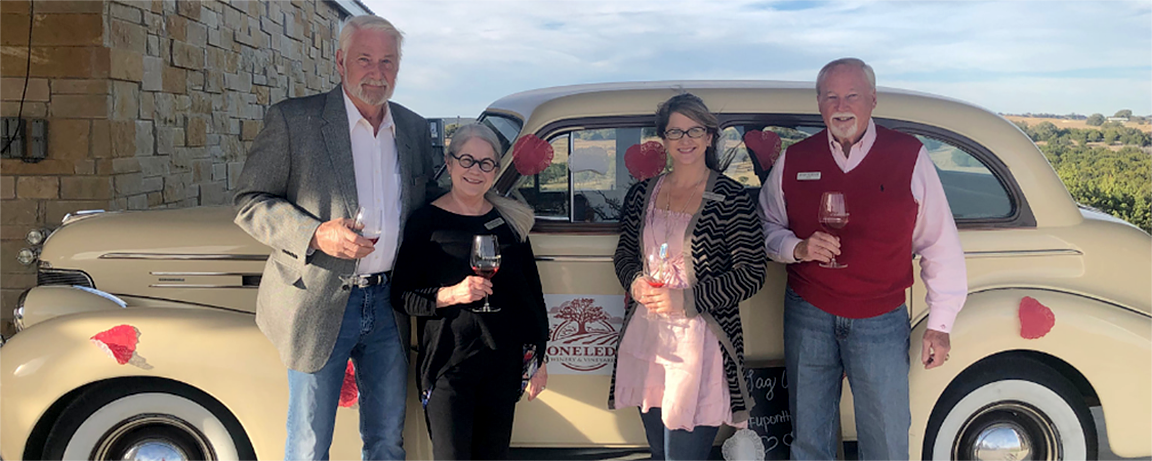 Planted in 2016 after two years of preparation, the vineyard covers 11 acres. Cabernet sauvignon, tempranillo, and syrah were the first grapes planted, followed by mourvèdre, alvarinho, roussanne, and sangiovese the next year, and—apparently—malbec after that.
The winery website describes their process: "Grapes are crushed right oustide the winery, then pumped through built-in piping to the tank room for processing. From the tank room, the juice is then transferred to the barrel room using an intentionally designed, gravity-fed method.  This unique process allows for less bruising of the skin and juice.  Since the juice consists of long molecule chains, gravity-flow allows the molecule chains to maintain their structure, allowing the grapes' characteristics and integrity to be preserved."
Stoneledge Winery & Vineyard Malbec, Texas 2018 is a hedonistic delight of ripe dark fruit running rampant in your mouth, pleasuring your palate. If you want to tussle with bodacious Texas wine, well here is your pour, partner. Let 'er rip. Complexity with layers of memorable flavors. $50
Stoneledge Winery & Vineyard website