Medium copper color; apple, bread, raspberry on the nose; apple, peach, nectarine, bread on the palate.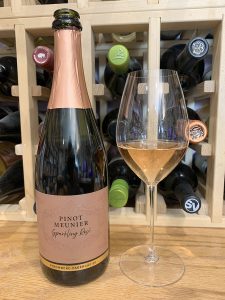 Extra brut (slightly drier than brut). Medium body with elegant texture. Steady stream of very tiny bubbles. Made in Germany, this wine is "sekt", the German term for sparkling wine. Complex with steely core. 12.5% ABV
Pinot meunier—aka meunier and schwarzriesling—is a mutation of pinot noir. Its inner cells are very close to genotype of pinot noir and pinot gris. Its epidermal (outer layer), however, is a mutant and unique genotype. It is most famous as one of the classic blending grapes in Champagne—pinot noir and chardonnay are the others. Some 30 percent of grape plantings in Champagne are pinot meunier.
Pinot meunier contributes body, richness, fruitiness, acidity, and citrus. It gets its name name from the flour-like downy white underside of its leaves. Meunier is the French word for miller; in Germany it is called müllerrebe ("miller's grape). Until recently, pinot meunier was downplayed in sparkling wine, even though it often was used as an insurance grape—it is easier to grow to pinot noir—that could be counted on when winemakers needed more juice than pinot noir and chardonnay provided in a vintage. That has begun change, witness this 100% pinot meunier/müllerrebe offering from the Württemberg region of Germany.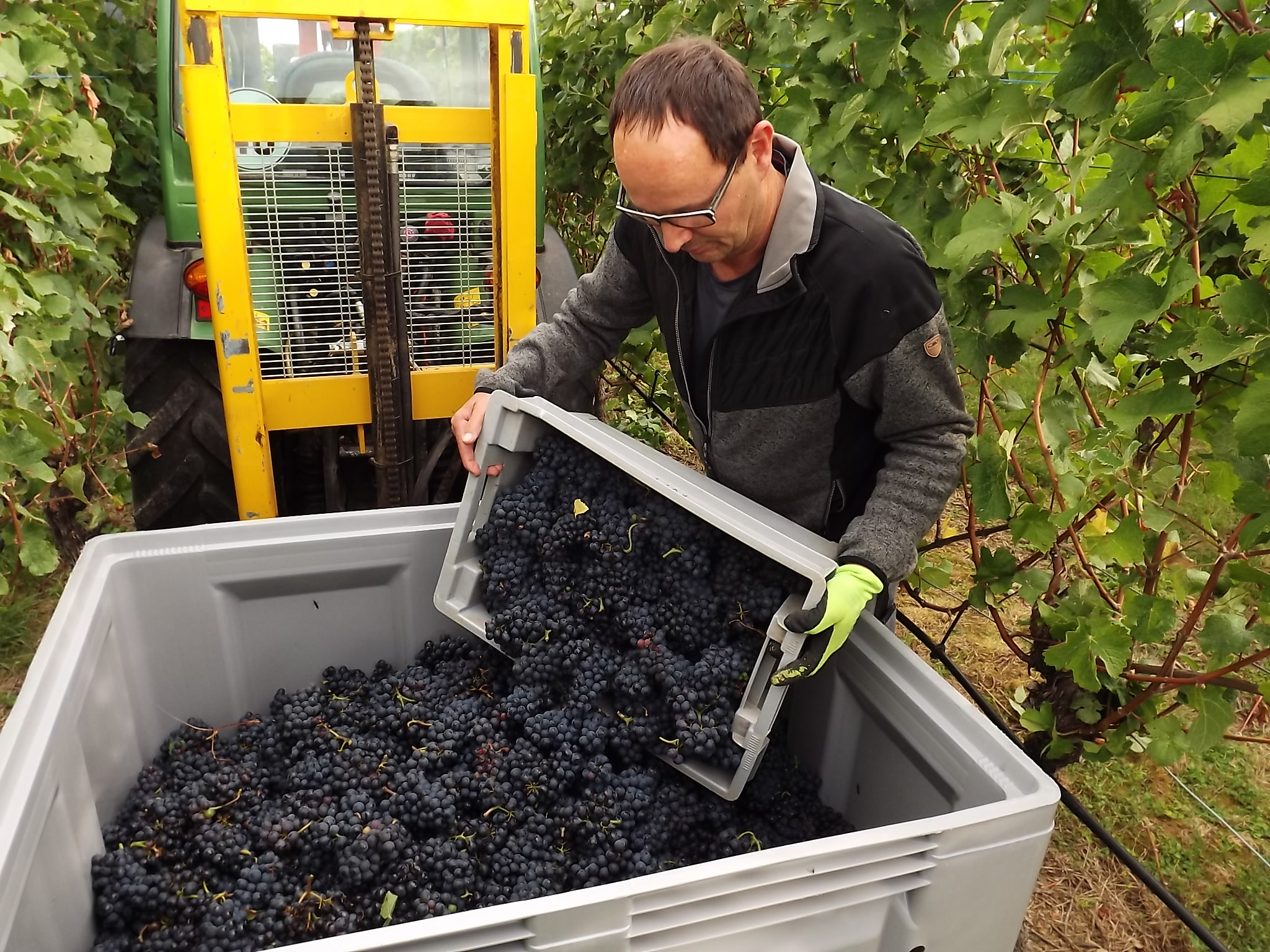 Grapes pressed whole. The wine is made using the traditional, second fermentation in the bottle. It spends 17 months on the lees, contributing to its creaminess. The Weingärtner Stromberg-Zabergäu is the largest wine grower cooperative in Württemberg. It headquarters on the outskirts of Brackenheim. There is a second location in Bönnigheim. Some 1,000 wine growers cultivate more than 1,700 acres.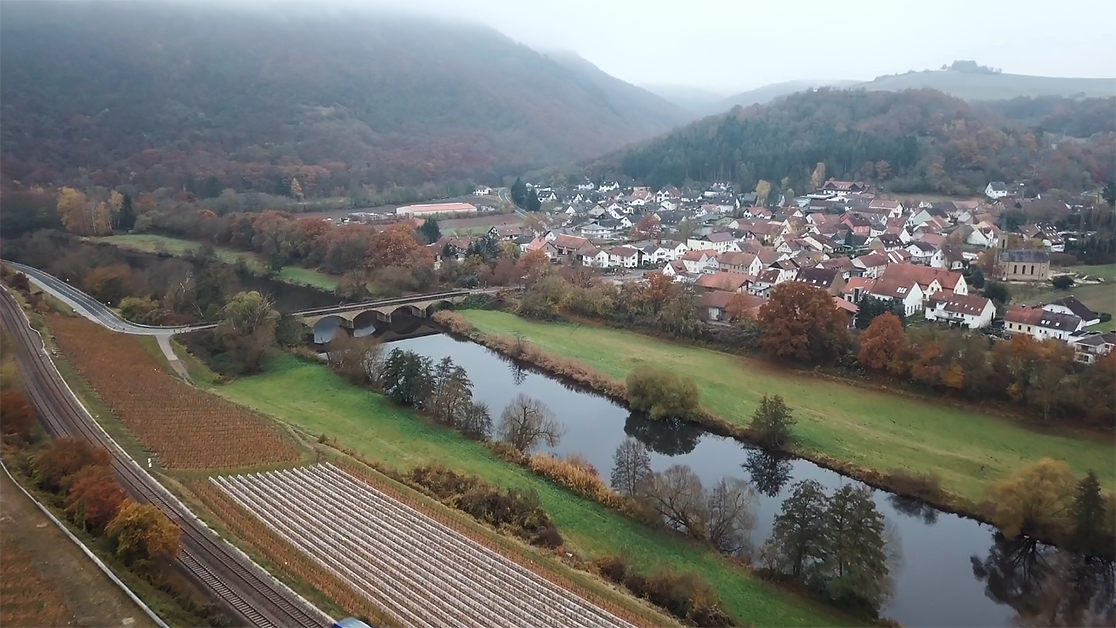 Stromberg-Zabergäu Pinot Meunier Sparkling Rosé Extra Brut NV is a quality German sekt—sparkling wine—made from a grape that traditionally plays third chair to its close cousin pinot noir and chardonnay. Made by the largest grape growing cooperative in the Württemberg region, it is a quality pour at a very nice price for this level of sparkling. Pair with rich fish, salmon, shrimp; duck; cold cuts; red fruits. Cheese—soft, creamy cheese; triple creams; aged gouda; rupert reserve; gisele. $30-37