Medium-deep copper color; strawberry, cherry, watermelon, citrus, rose petals on a faint nose; tart cherry, strawberry, raspberry, pomegranate, citrus, watermelon on the palate.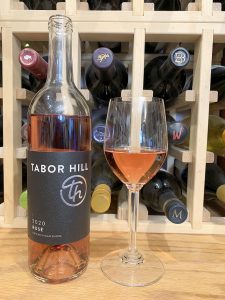 Dry; light-medium body; light tannins and acidity. This is 100% pinot meunier, not a common varietal. The grapes cold-soaked on the skins for 48 hours to achieve this excellent and enticing color. Pinot meunier is much better known as a complementary grape to pinot noir and chardonnay in Champagne. It is a close relative to pinot noir and rarely is encountered as a pure varietal play, but when you are a Michigan winery, why not do some unicorn plays? This works nicely as a quality rosé. It is not a kitschy novelty pour from an unexpected source. 12.5% ABV
You may not link Michigan and wine, but Michigan is the sixth-largest wine producer in the U.S., nudging ahead of North Carolina, Virginia, Illinois, and Pennsylvania. Each of the five states produces in the 2.1-to-2.8 million gallons of wine range. By comparison, California produced some 685 million gallons, Washington State 35-plus million gallons, New York 28.5 million gallons, Oregon some 11 million gallons, Texas more than 4 million gallons. Still, you can find interesting wine everywhere. Michigan is one of those places.

Tabor Hill is part of the Moersch Hospitality Group. The website notes: "The story begins with our pioneers, Rick and Sherrie Moersch, college sweethearts and school teachers. After Rick was sought out to run the wine lab at Tabor Hill Winery, they fell in love with the vintner life. It wasn't long before Rick and Sherrie purchased a 28-acre farm right next door where they planted. They then grew and sold grapes to Tabor Hill. Years later, they opened their own winery, Heart of the Vineyard."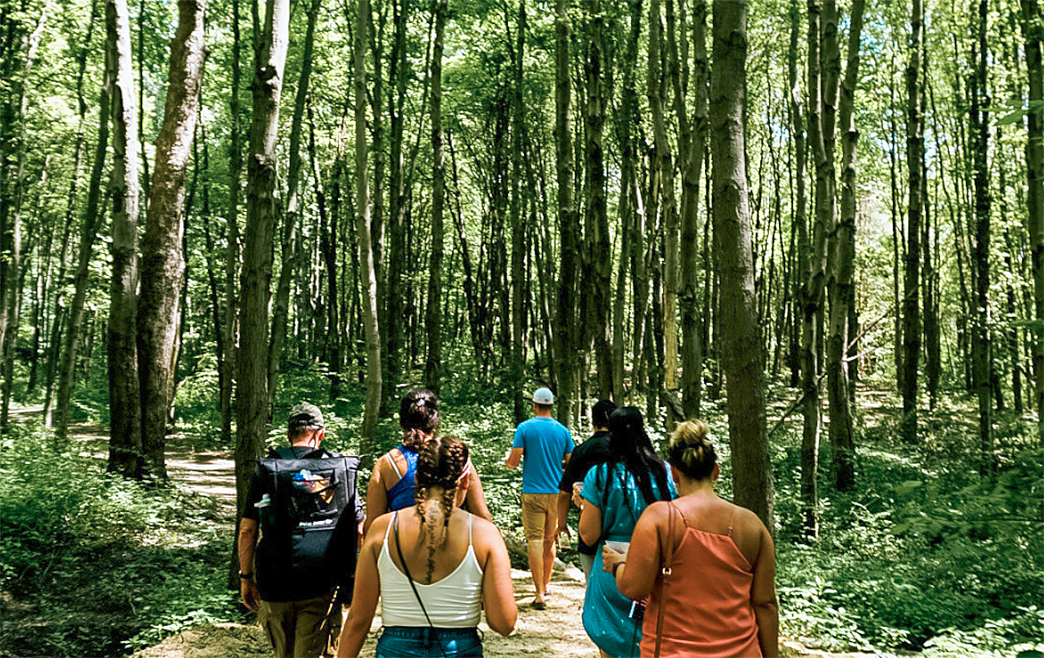 In 1997 they purchased an Amish round barn which became the Round Barn Winery. Next came Free Run Cellars in 2006, then the Round Barn Brewery & Public House in Baroda. Finally, in 2017, they returned to their beginnings and purchased Tabor Hill and all its properties.
Tabor Hill Winery Rosé, Lake Michigan Shore 2020 is a pleasant surprise as a 100% pinot meunier play. Tasty red fruits led by strawberry. Easy drinker with reserved tannins and acidity—sip this for the red fruits, not to challenge your palate. Wonderful, deep rosé color. Works and looks nice as an aperitif; pair with grilled vegetables; garden salads with chicken or fruits; pork; roast duck. Cheese—goat cheese, especially fresh and young cheeses; feta, mozzarella, baby swiss, mild cheddar. $22