Deep ruby color; black cherry, black plum, black olive, tobacco, vanilla, herbs, flowers on the nose; black plum, black cherry, blackberry, blueberry, strawberry, oak on the palate.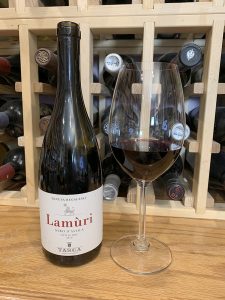 Dry; velvety, fine-grained tannins with balancing acidity (3.6 pH). Juicy, dark-fruit forward. Medium-full body. Takes a bit of time to develop in glass, or you can decant to sand off some of the rustic elements, but the wait is worth it. Fermented in stainless steel. Finished for a year in a mix of new, two, and three-year-old French oak barriques. Bottle-aged for three months before release, but I am drinking at the fifth year. The wait likely smoothed out the tannins even more. There is oak element here, but it is appropriate instead of obnoxious. 13.5% ABV
This effort is authentic to the variety. Fresh. The hand-harvested grapes come from higher altitude hillsides, so this effort is not as flagrantly ripe as Nero d'Avola from warmer parts of Sicily. Better acidity, too. Nero d'Avola is the most important red grape in Sicily. Sometimes it is called Sicily's cabernet sauvignon, other times Sicily's syrah. On my palate, the grape falls between them, lacking cab's higher tannins and massiveness, lacking the heft/brawn of syrah. If forced to make a metaphor, I would liken it to a syrah-based Northern Rhône blend, maybe even a California pinot noir but—really—just appreciate the uniqueness of Nero d'Avola.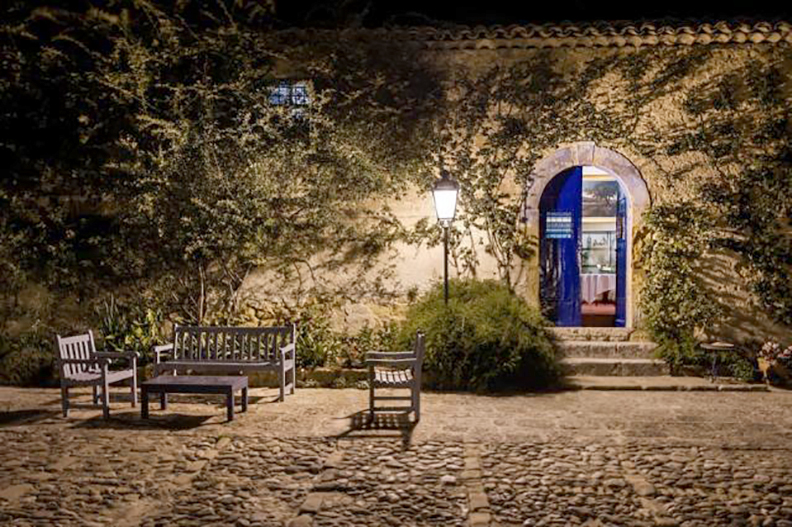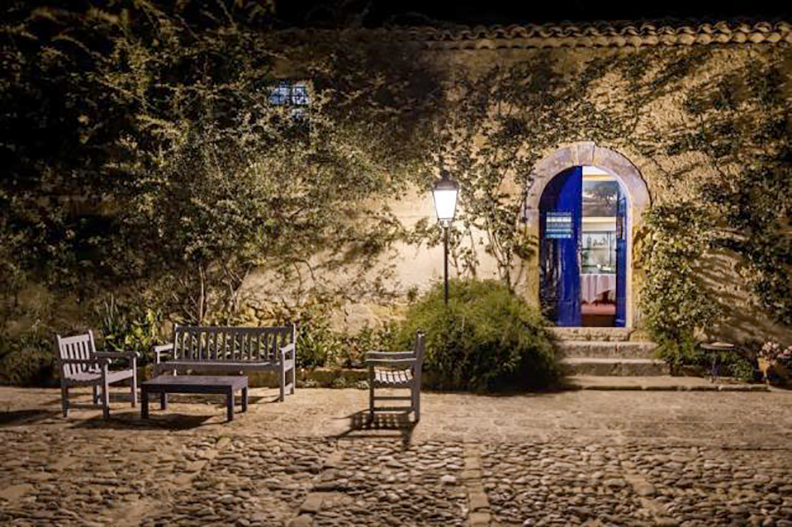 Tasca d'Almerita is a substantial Sicilian winemaker, producing some 3.3 million bottles annually, including 180,000 bottles of this effort. It is a family-run organization, now in its eighth generation with Alberto Tasca the current CEO. Tasca has long been an advocate of sustainable agriculture. Wine Enthusiast Magazine named Tasca d'Almerita the 2019 European Winery of the Year.
Winebow, Inc.—a significant player in imports into U.S.—handles Tasca, so you should have luck finding this wine or other Tasca efforts at a good wine store or online. Go to the Winebow page for nicely in-depth information (link below) about the winery. The Tasca website also is filled with information and photos.
Tasca d'Almerita Lamùri Nero d'Avola Tenuta Regaleali Sicilia DOC 2016 is succulent, dark fruit delight. "Lamùri" is "love" in Sicilian dialect, and there is a very good chance you will love this effort if you are into red wine. Not as puckering as cabernet or as muscular as syrah/shiraz, but more assertive than a merlot. Maybe in the Argentine malbec realm, but you just as easily could say "this tastes like classic Nero d'Avola from Sicily" and nail it. Pair with pasta with meat-tomato sauced; spaghetti and meatballs; Bolognese sauces; pappa pomodoro; lamb kebabs; sausages; pizza; roasted and grilled steaks, especially leaner cuts; beef stew; eggplant parmigiana. $15-22
U.S. importer's website page on Tasca