Deep gold color; peach, wildflowers on the nose; pink grapefruit, lemon, green melon, peach, apple on the palate.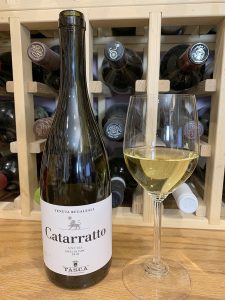 Dry; medium body; no tannins—all fermentation in stainless steel. No malolactic fermentation. Aged on the lees for four months to develop depth. Acidic tang undergirds the tasty fruit (3.15 pH). Good minerality with touch of saline on the finish. Creamy mouthfeel. 12% ABV
Cararratto can be difficult grape to do well. Finding the balance between polyphenolic maturation, skin contact, and freshness can be a challenge. Tasca d'Almerita regularly pulls this precision off and their wines regularly are judged the best of Sicily's catarratto efforts.
Catarratto is the most planted white grape in Sicily. One of Sicily's most ancient varieties, it is often used in production of light, easy drinkers, although it can be made as a more serious wine, such as this effort. It also is found as a blending ingredient in Marsala wines. Although it is grown almost exclusively in Sicily, it is one of Italy's most-planted grapes. It takes up around 60 percent of the island's total vineyard area.

Tasca d'Almerita's story begins in 1830 when brothers Lucio and Carmelo Mastrogiovanni Tasca purchased almost 3,000 acres in the Regaleali region of Sicily. The website notes, "introducing the most modern agricultural technology available into the Sicilian backcountry." Ten years later, the dowry of Lucio's wife included Villa Camastra, today's Villa Tasca, the Palermo residence of the Tasca d'Almerita family today. In 1882, Richard Wagner finished the 3rd Act of Parsifal while a guest at Villa Tasca.
In 1950, the redistribution of land during Italian agricultural reform reduced the Regaleali estate to 1,240 acres. Four years later, the current vineyards were planted. In 1960, the family planted their first white grapes, including catarratto using the guyot pruning system. In 2018, Tasca d'Almerita is the first wine estate to be certified Viva—SOStain. There is more complete timeline and history on the website.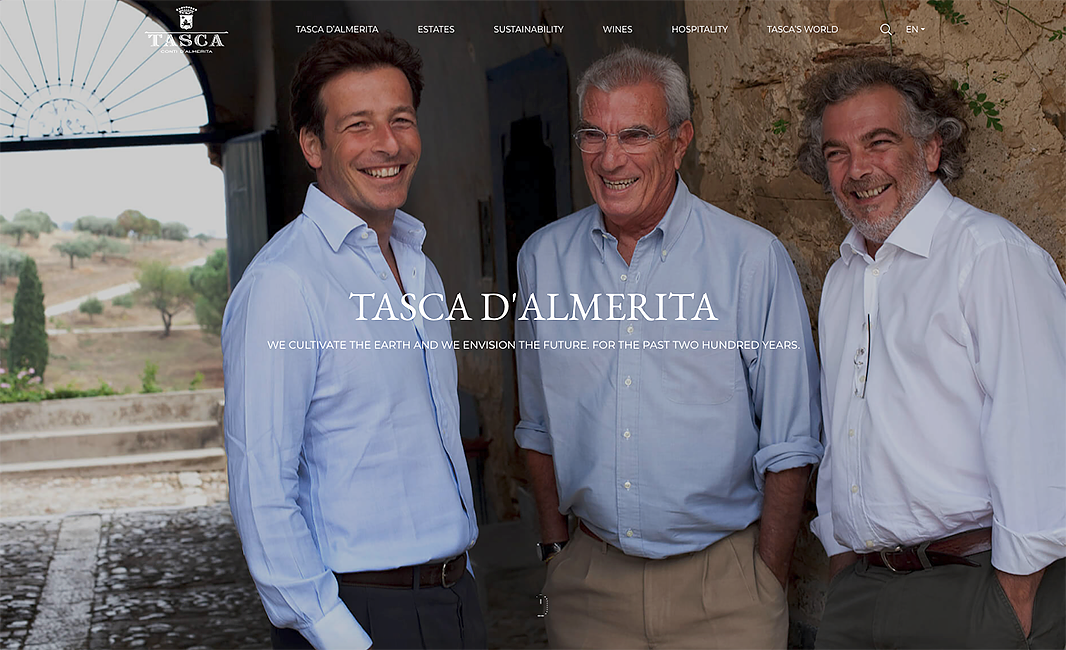 Tasca d'Almerita Tenuta Regaleali Catarratto Antisa, Sicilia DOC 2018 is an outstanding example of catarratto, Sicily's most-grown white grape. Excellent acidity and tangy fruit, led by pink grapefruit and lemon. Tasca d'Almerita is a long-time, long-respected, major player in Sicilian winemaking. Pair with antipasti; lighter fish; shellfish and seafood; sushi; pastas with white sauce; chicken, including fried chicken; truffle risotto; beef tartare. $20-22