Dark ruby-garnet color; cherry, strawberry, geraniums on the nose; sour cherry, raspberry, redcurrant, plum, blackberry, chocolate, spice, saline on the palate.
Dry; juicy, chewy tannins with good balancing acidity (3.41 pH). Medium-plus body. Some bite with the sour cherry, raspberry, and redcurrant making a strong presence in the mid-palate. Interesting touch of minerality-saline on the finish. Blend of 80% sangiovese, 20% merlot, syrah, petit verdot. 14.5% ABV
Grapes are manually harvested and sorted. Temperature-controlled fermentation for about 15 days with pumpovers exposed to the air. Spontaneous malolactic fermentation in cement tanks. Matured in large barrels and cement tanks on the lees. Oak is there, but not a feature of this wine.
Tenuta L'Impostino ("Tenuta" is Italian for "estate.") is the dream of Patrizia Chiari. After the birth of twin daughters, she left her job as commercial director of a major design company to pursue a vision of a winery and venue.
The winery and vineyards are in the Maremma region of southwestern Tuscany bordering the Tyrrhenian Sea. It traditionally was populated by cattle herders. It gives its name to several breeds of domestic animals. Two breeds of working horses—the Maremmano and the Cavallo Romano della Maremma Laziale. A breed of large grey cattle. The Macchiaiola Maremmana breed of a small pig—part of the Tenuta L'Impostino estate had a building dedicated to raising such pigs. Maremmano also is a breed of a sheep and guard dog.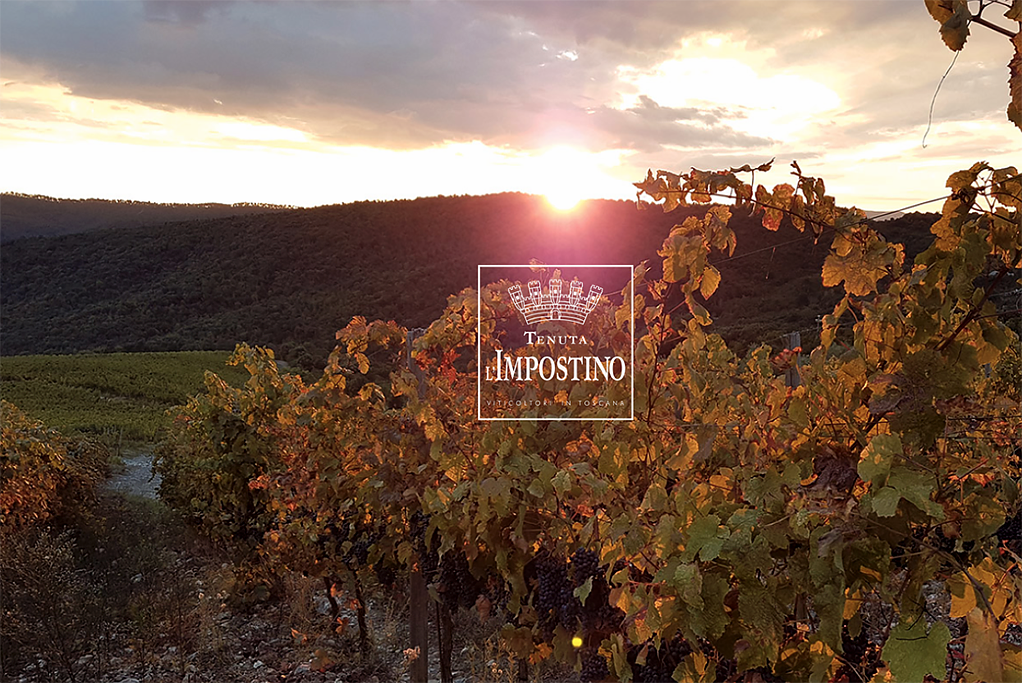 The website explains, in somewhat broken English: "Since the middle-age, on the routes that from the Maremma leaded to the inner part of Tuscany, the 'Imposti' have always symbolized for the travellers and traders a place of rest and refreshment, a place where they could change the horses and enjoy a hot meal and a glass of wine. one of these places was particularly important for its position in the middle of the way between Siena and Grosseto, so important that next to the traditional imposto, another one was built, denominated "Impostino". During the centuries the needs changed, the old inn, fallen in deterioration, was turned into a pasture, while keeping its old name, and it stayed like that until the arrival of the actual owners who, amazed by the beautifulness of this land, decided to bring it back to its old splendour."
Tenuta L'Impostino Montecucco Rosso Riserva DOC 2015 is fruit-forward, assertive red blend led by sangiovese. Juicy and chewy, you know you are drinking a rich red from Tuscany, but this is not a palate-pounder. Rather, it makes its statement with ripe, lush, plush fruit abetted by impressive acidity for a red wine. Pair with beef; lamb; veal; cured meats; roasted poultry; comfort food; medium and hard cheeses. $16-22
Tenuta L'Impostino website with video tour