Pale-medium straw; apple, peach, pear on the nose; peach, green apple, lemon zest, citrus, pear, minerality on the palate.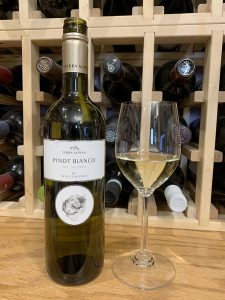 Dry; medium body; fresh. No tannin, no oak. Pleasing, somewhat reserved acidity. Pure expression of pinot bianco. Fermented in stainless steel. Matured on the lees for three months. 12.5% ABV.
The Alois Lageder winery was established in 1823. Today it is managed by the founding family's fifth and six generation, Alois Lageder and Clemens Lageder. The operation is located in Magrè, the southern part of the Alto Adige region in north eastern Italy, in the foothills of the Dolomite mountains. A few years ago, Alois Lageder began working with grape farmers in the wider Dolomiti area. That is why this pinot bianco (and their pinot grigio) have Dolomiti appellation. The winery also created a brand for this—Terra Alpina. The Alto Adige/Dolomiti region—also referred to as Südtirol—reflects the area's German-speaking heritage.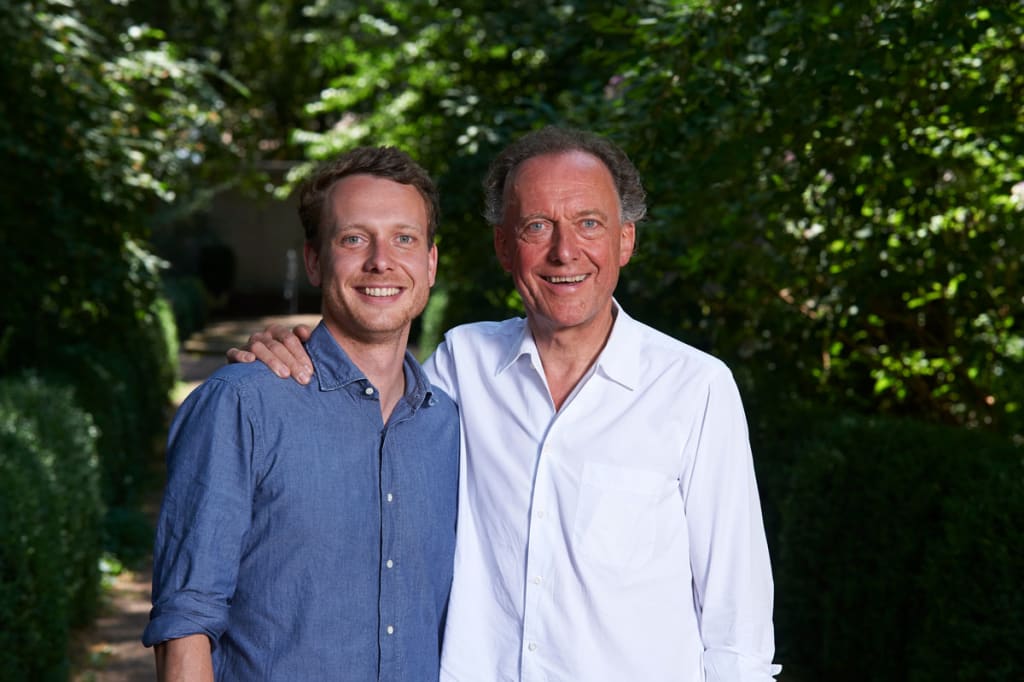 The winery is committed to responsible, sustainable practices. They note: "Alois Lageder believes that organic and biodynamic cultivation greatly enriches the landscape. One of the goals of biodynamics is to build a closed farm organism and to increase diversity and fertility. The winery collaborates with mountain farmers who bring their cows and sheep in the winery's vineyards during the autumn and winter months, following the old tradition of transhumance. This helps to increase the vitality of the grapes and the biodiversity."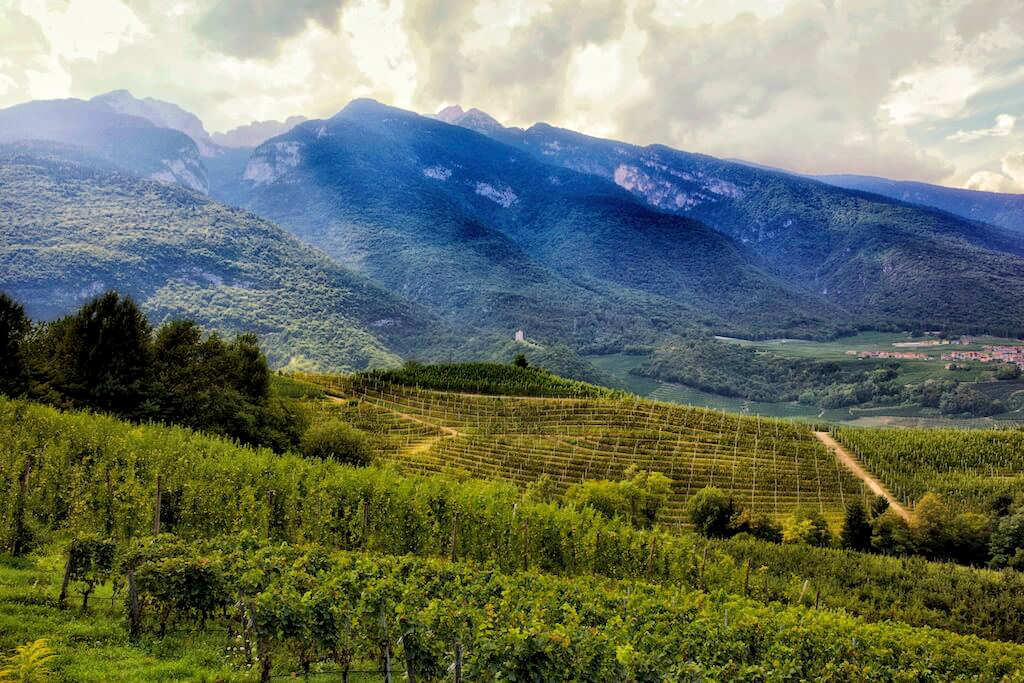 Pinot bianco, also known as pinot blanc, is a mutation of pinot gris. Pinot bianco/blanc is most associated with Alsace region of France. It thrives in Germany and Austria, where it is known as Weissburgunder, and in Alto Adige where it is known as pinot bianco. Sometimes called "chardonnay's understudy." Alto Aidge pinot bianco is made in a crisper, lighter style than the French, German, and Austrian versions. This Dolomiti version is considerably lighter than almost any chardonnay, and lighter than some Alto Aidge plays. Italians also use the grape to make sparkling wine.
Terra Alpina Pinot Bianco by Alois Lageder, Dolomiti 2019 is taut, lean, crisp, fresh expression of pinot bianco (pinot blanc) from the Dolomite foothills in Also Adige. Flaunts its pure fruit play. No oak or malo, just superb, biodynamically farmed fruit from historic maker—fifth and sixth generation on the land. Works as an aperitif; pair with garden salads; seafood; fish; shellfish; pasta dishes, especially with white sauces; cured meats, charcuterie board; mild and soft cheeses. $15
Terra Alpina website; good video about biodynamic practices