Deep ruby color; cherry, violets, mint on the nose; cherry, blueberry, plum, raspberry, boysenberry, mint, chocolate caramel, blackcurrant, oak spice on the complex palate.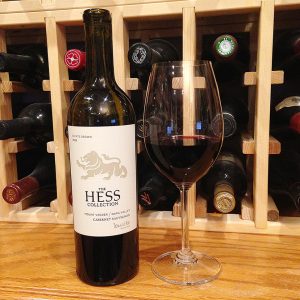 Dry; concentrated, sophisticated, great depth. Blend of 81% cabernet sauvignon, 16% malbec, 3% petit verdot. Surprisingly smooth in the mouth—perhaps from the malbec. Robust but polished tannins; wonderfully long, lush finish. Well behaved oak adds spice and some mocha but does not overpower—very well done Hess.
Hess enjoys a storied history in Napa wine. In the 1880s, the families of Fisher, Brandlin, and Streich H. Hudeman settled on the property where the Hess Collection Winery now sits. Hudemann established a botanical garden that included a 12-acre vineyard and small winery.
From 1884 to 1990 Rudolph Jordan owned the estate and made significant contributions to winemaking, including the first to use cool fermentation and inoculated yeast. Col. Theodore Gier, a prominent wine merchant and leader in the California wine industry owned the property from 1900 to 1929. Gier planted more vineyards and built the three-story winery that today holds the Hess Collection's art gallery and its historic barrel chai (an aboveground building that stores wine in casks).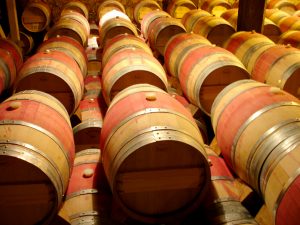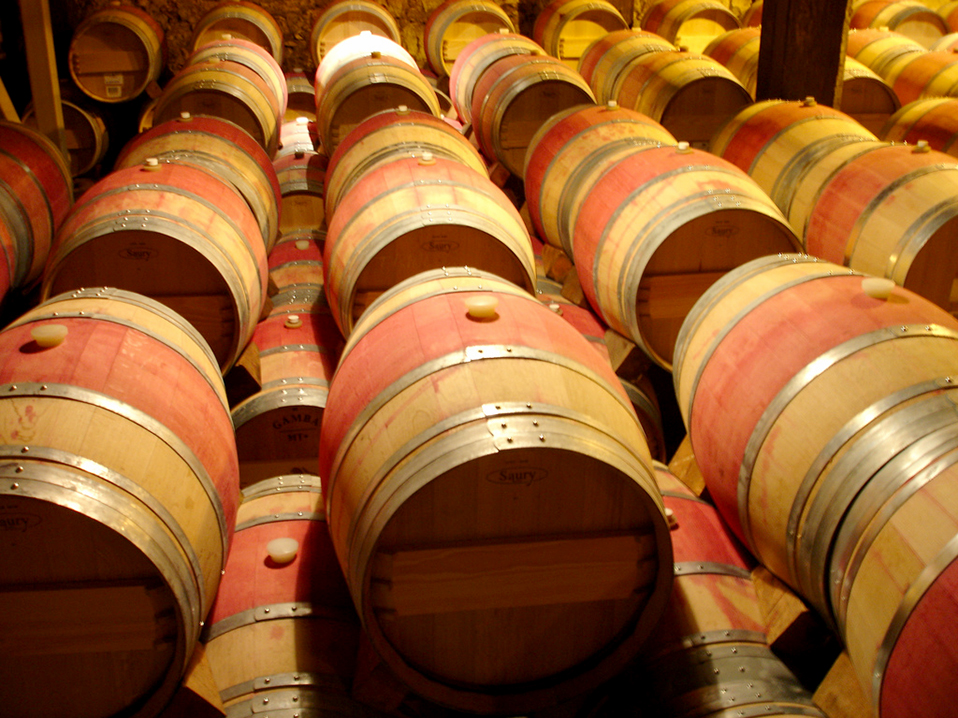 The stock market crash ended Grier's operations, and in 1930 the Christian Brothers purchased the property to establish a new novitiate, school, and winery. The Brothers expanded the winery and began producing Mont La Salle wines, a major provider of Catholic communion wines still today, although now from other properties and different owners. Brother Timothy FSC was a world-renowned winemaster who significantly enhanced the reputation of Napa Valley and wines from the Mount Veeder region.
Donald Hess began acquiring land on Mount Veeder in 1978. Mount Veeder's steep mountain slopes require vines to be planted to ridges, forcing the vines to struggle in the sedimentary clay and shale soil, evoking Mount Veeder's signature small berries and intense fruit.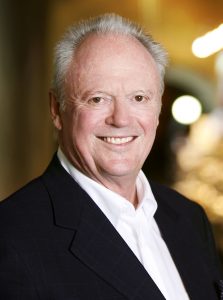 In addition to vineyard purchases, Hess also set aside more than 600 acres to support wildlife corridors, fish-friendly farming practices, and biodiversity with the mantra: "nurture the land and return what you take." The Hess Collection winery was established in 1986 in winery buildings leased from The Christian Brothers. In 1992, Hess was able to lease 125 acres in the historic Brother Timothy vineyard.
Over succeeding years, Dave Guffy became the second director of winemaking and Hess increased its emphasis on sustainable winegrowing, including helping establish the Napa Green program, gaining certification in 2008. Donald Hess retired in 2011 and Timothy Persson became the CEO, the fifth generation of the Hess family to guide the operation. The next year, Guffy added Stephanie Pope and Kate Ayres to the leadership of the winemaking team.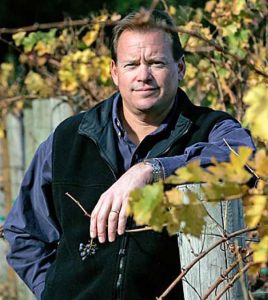 The Hess Collection Cabernet Sauvignon Mount Veeder, Napa Valley 2014 is attractively complex. It will treat your palate so many ways you must engage with at least one of them. Polished tannins and long finish should please even those who resent cab's assertive qualities. The mint is a subtly nice touch. Pair with grilled beef, barbecue ribs, sausage, lamb, pork, duck, aged cheese. $50-70