Pale gold color; melon, grapefruit, lime, white peach, grass on the nose; green gooseberry, white peach, lime, green apple, pear, oak, minerality on the palate.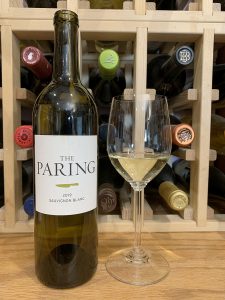 Dry; medium-plus body, crisp acidity. This is more robust than your typical sauv blanc. There is tangy lemon, lime, and gooseberry. There is acidity that is masked by the fruit initial attack, but clearly presents itself in the mid-palate and beyond. Tanginess and acidity linger for substantial time on the finish. Very nicely evolves, softens with air time in glass. 13.5% ABV
The wine is 100% sauvignon blanc. Aged in 1/3 new French oak, 1/3 neutral French oak, 1/3 in stainless steel for 10 months. It is easy to confuse the name of this wine. It is not "pairing" as in "what food goes with this." It is "paring" as in paring knife, the small knife you use to peel fruits and vegetables. If you study the label you get it.
The Paring is a second label from the Jonata winery. It is owned by Stan Kroenke who also owns Screaming Eagle, one of the most expensive cult wines in California. Oh, and Kroenke also owns the LA Rams, the Denver Nuggets, Arsenal (the English football team), and a host of other sports franchises. He is a multi-billionaire in his own right and married to Ann Walton, a Walmart heiress.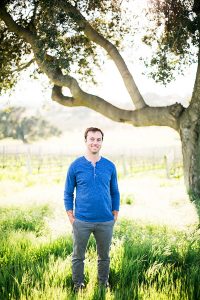 Matt Dees is the winemaker. The Paring website notes: "Armed with a degree in Soil Science from the University of Vermont and vintages at Staglin in Napa, California and Craggy Range in Hawkes Bay, New Zealand, Matt has an intrinsic feel for wine, from dirt to glass. Curious and experimental by nature, Matt's approach to winemaking is grounded in the vineyard first and foremost: attuned to the vines, the weather, the soil, Matt seems almost to be a part of the vineyard itself.
"Matt comes to wine with an untethered philosophy, a mindset embodied in The Paring. At the core of these wines one finds a wide-ranging exploration of style, vineyards and blending. When he's not working with The Paring, Matt can be found making the wines for its big sister wineries—Jonata and The Hilt."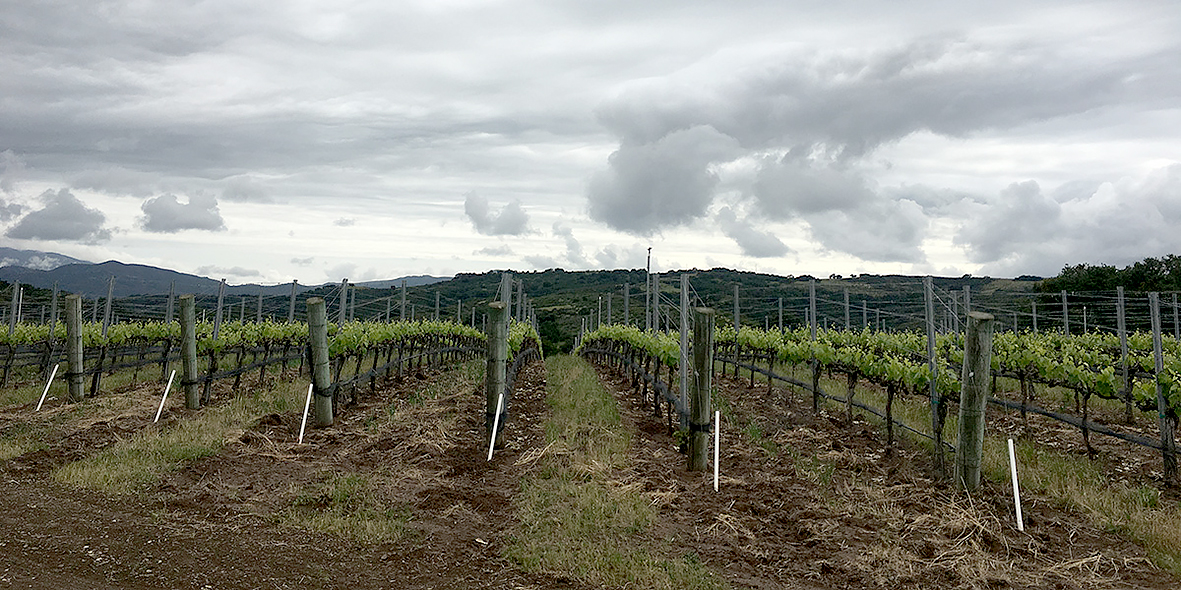 The Paring Sauvignon Blanc 2019 is serious iteration of sauv blanc with medium-plus body and robust fruit and tanginess. Several reviewers recommended four-plus years of aging, so I did, and was rewarded. White wines can get better with some age, too, especially quality wines and varietals. You likely cannot buy a 2019 at the wine story, certainly not at the grocery, but you can get the available one and let it mature for a couple of years. Serious wine drinkers need to give some wines some time, even if almost all wines will be approachable as soon as you lift it out of the brown paper sack when you get home from the store.
Pair with shellfish, shrimp, lobster, seafood, fish; salads, vegetarian fare; lighter meats—pork, chicken. Cheese—goat cheese is classic sauv blanc pairing; muenster, gouda, brie, monterey jack, parmesan, provolone, baby swiss. $20-25