Deep gold color; apple, tropical fruit, pear, minerals on the nose; pear, peach, tropical fruit, toast, oak, vanilla, clove, Meyer lemon on the palate.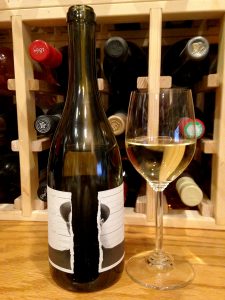 Dry; full body for a chard; bright acidity; noticeable but no overpowering butter and oak. Primarily chardonnay with touch of roussanne. The label with the tear down the middle announces this is a chard with attitude—no surprise from The Prisoner Wine Company. This is a love it or not wine, but give it a second glass, it grows on you. It clearly bucks the unoaked, restrained malolactic trend in chardonnay in recent years, but it does not return to the days of yesteryear of blowsy, over-oaked, stick-of-butter dreck. The Prisoner Wine Company and its owner, Constellation Brands, know how to please consumers, so I have no doubt their focus groups found this fits a nice niche.
The salvation is its initial attack smoothness followed by a bit of sharpness, sourness, saltiness on the mid-palate and finish that clearly puts it apart from those insipid sippers with too much oak and too much butter. This is bright and rich with sweet fruit juxtaposed with the acidity. The roussanne probably is the secret ingredient with its Meyer lemon, apricot, and beeswax lurking in the background to give it little more weight, unexpected freshness, pleasing pop at the finish.
Chrissy Wittmann is the director of winemaker at The Prisoner. After earning a bachelor's degree in Ecology and Systematic Biology at California Polytechnic State University in San Luis Obispo, the future winemaker found her love for wine while analyzing soil and waste water samples in a lab. She returned to Cal Poly and earned a master's degree in Agriculture. Waste water vs. wine, not a hard call.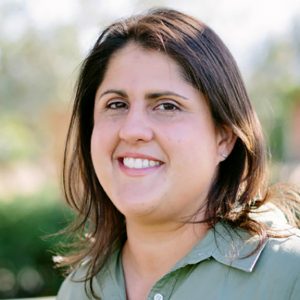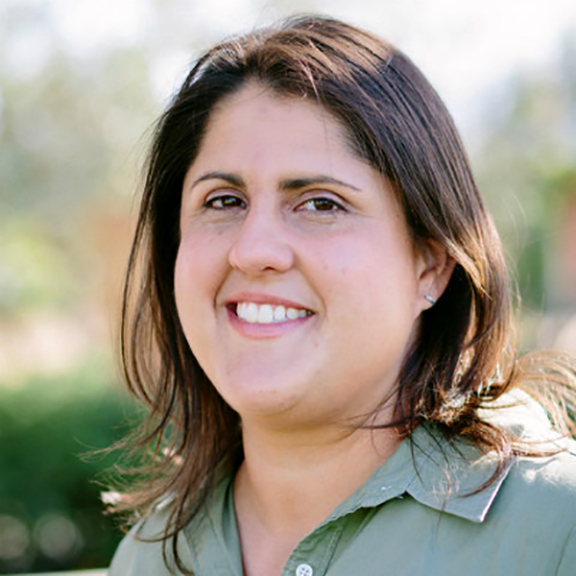 Wittmann joined Scheid Vineyards in 2005 as assistant winemaker; two years later she joined the prestigious Wild Horse Winery & Vineyards in Paso Robles. Over the next nine years, Chrissy rose to director of winemaking, while mastering the art of multi-vineyard sourcing. In 2016, Chrissy and her family moved to Napa Valley and joined The Prisoner Wine Company, where her expertise in vineyard partnerships is in play every day. Chrissy says, "The Prisoner Wine Company's wines have true personalities that start in the vineyards and which are encompassed in the blending of the wine. I'm thrilled to be working with so many vineyards of quality, to tap into my inner wine geek every day."
Niki Williams is the winemaker. She grew up in a central Illinois farming community, then worked for a European travel company which took her to winemaking regions in France and Italy. Thus enchanted, she earned a degree from Cal-David in order to pursue her dream. Now she is living it.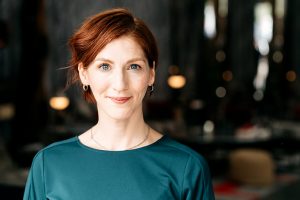 The Prisoner Wine Company The Snitch Chardonnay 2016 is disruptive effort from the campy label to the last elements tasted on the back of your tongue. I can clearly see chard pards who long ago rejected the butter and oak excesses but who also recoil from the austere aesthetic of the all stainless and no malo crowd exulting that they have found their niche with the Snitch. It grows on you after the initial sip or glass, but The Prisoner has made a habit of that from their original Dave Phinney days, so no surprise. This is white wine that can benefit from decanting. Pair with spicy food; fried chicken; movie theater popcorn; ham or cheese-based salads; late summer vegetables—corn, butternut squash, pumpkin ravioli; seafood in cream sauce; cheddar cheese. Avoid smoked fish and meats; light, fresh cheese such as goat or sheep cheese; tomato-based dishes. $29-35
The Prisoner Wine Company website
Because The Prisoner sources its grapes and has no vineyard, there are no bucolic photos of vineyards or an archetypal winery.