Deep ruby color; raspberry, red cherry, pomegranates, red flowers on the nose; black cherry, blackberry, raspberry, redcurrant, caramel, vanilla on the palate.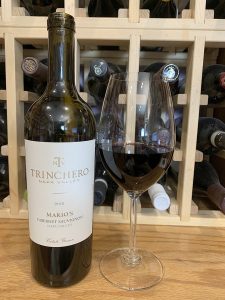 Dry; relaxed, silky tannins; a soupçon of balancing acidity (3.96 pH). Easy drinking, capacious, palate-pleasuring cab. Avoids the caricature jammy, rampantly oaky, massive Cali cab cul-de-sac—a good decision. 100% cabernet sauvignon. Same time, the ripe fruit delivers phenolic simulacrum of sweetness. Medium body. Surprisingly medium finish, but the plush, savory fruit carries the day. Oak influence from 20 months in French oak, 70% new; 14.8% ABV.
Trinchero is the family name of illustrious wine family. At first, Bob Trinchero quietly made award-winning wines with old growth zinfandel at Sutter Home, the run-down winery the Trincheros purchased in 1948. Then Bob became famous by accident. In 1975, Bob faced a winemaker's horror: stuck fermentation. Yeasts become dormant before fermentation is complete, creating a sweeter, less alcoholic wine (or beer, for that matter). He finished the wine in hopes of salvaging something, and in the doing created "white zinfandel" under his Sutter Home label. Twelve years later, Sutter Home White Zinfandel was the best-selling premium wine in the United States.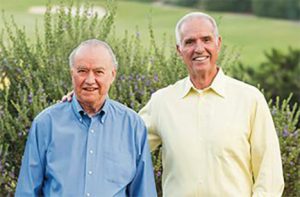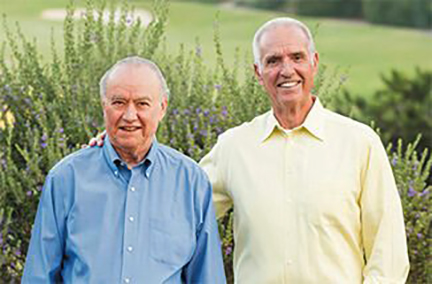 Trinchero is one of the largest family-run, independent wineries in the United States. Not a Gallo-huge monster, but successful enough. Sutter Home likely is the label that is most familiar to you. Trinchero is the first winery and label to carry the Trinchero name. Trinchero Wines are their flagship, upscale efforts. Visit the website for a landing page video telling the Trinchero story. There also is an interesting time-line journey and a immersive, 360-degree visits to the winery (you will have to drill down into the site to find).
The Trinchero brand hand-harvests all of it grapes, which are all estate grown. Sutter Home refers to its white zin operation as "Chateau Cash Cow," but their Trinchero brand focuses on quality. Visit the website for series of instructional videos about Napa Valley and the various Trinchero estate vineyards (you will have to drill down into the site to find the videos).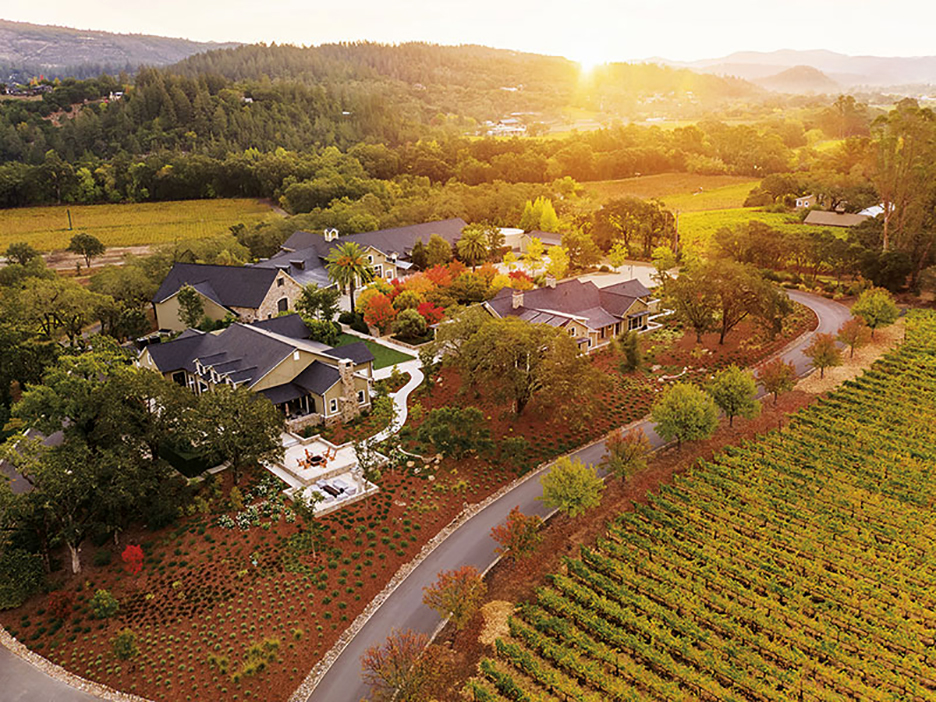 Trinchero Mario's Cabernet Sauvignon Estate Grown Napa Valley 2015 is supremely approachable Napa cab. Tannins, oak, fruit are respectful to your palate. This is tasty easy drinker rather than a Napa monster trying to make a statement. Pair with usual cab suspects—rich red meats, grilled and barbecued; pan-seared filet mignon; throw in simpler comfort foods—meatloaf, pizza, crock pot stews. At this price and quality, you also can just enjoy sipping with charcuterie, aged cheese, good friends and lively conversations. $45-55