Deep purple-ruby color; blackberry, plum, black cherry, cassis, licorice on the nose; plum jam, black cherry, blackberry, raspberry jam, raisins, baker's chocolate on the palate.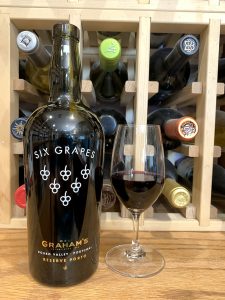 Medium-plus sweet; balancing acidity. Very full body; velvety, plush mouthfeel. "Reserve port" is relatively young port; two years is required for the designation, Graham's ages only two years in seasoned casks to preserve youthful fruit character. Principally a blend of the four star grapes of the Porto region in equal proportions: touriga franca (aromatics), touriga nacional (tannins, richness), tinta roriz (raspberry), tinta barroca (chocolate). Minor members of the blend include tinta amarela, tinta cão, souzão, tinta francisca, plus some older wine from field blends. Each variety is picked according to its ideal ripeness, then separately fermented. Blending is done much later according to individual characteristics. Brothers Charles Symington and Henry Shotton are the winemakers. 19.5% ABV
Brothers William and John Graham originally established their firm in northwest Portugal to trade in textiles. In 1820, they accepted 27 barrels of porto (port wine) in payment upon a debt. Shortly thereafter, they decided to devote all their energies to making port wine. W. & J. Graham's became one of the great port houses.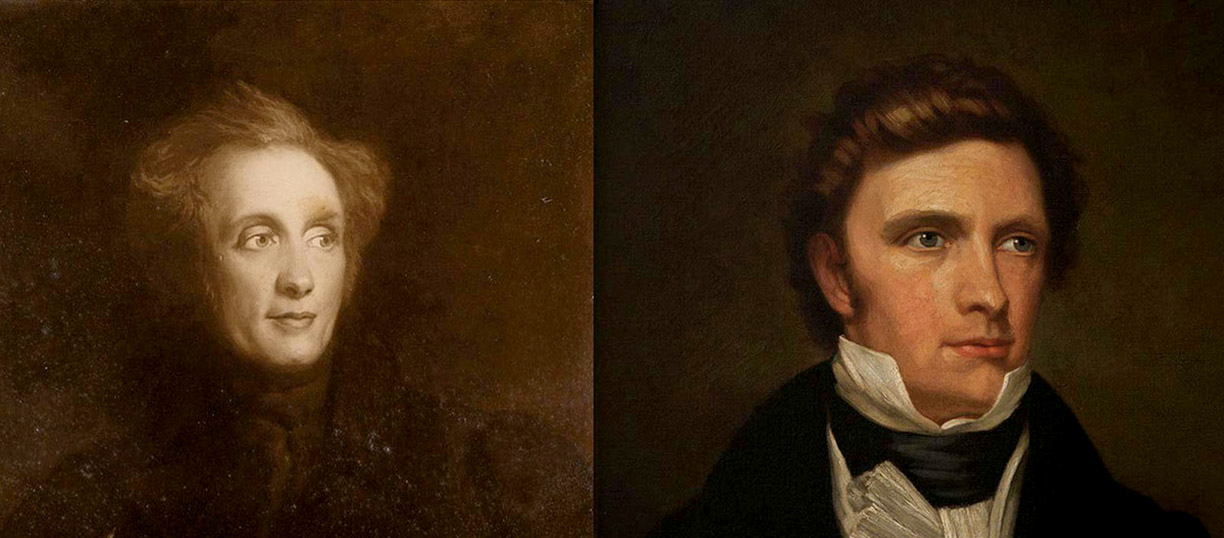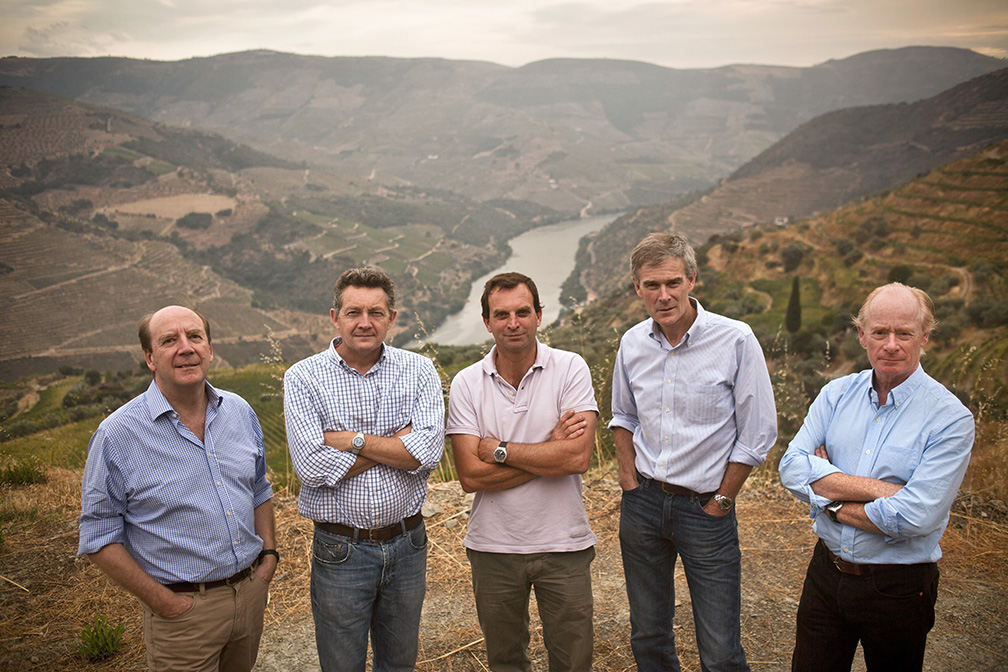 In 1970, the Symington family, who had produced porto since 1882, purchased the Graham's winery. The purchase represented an interesting twist since a century before the founder of Symington, A.J. Symington, began his port career at Graham's. The Symingtons now control Cockburn's, Graham's, Warre's, Dow's, Smith Woodhouse, Gould Campbell, Quarles Harris, and Martinez—by far the world's strongest porto portfolio. They have the largest vineyard ownership in the Douro.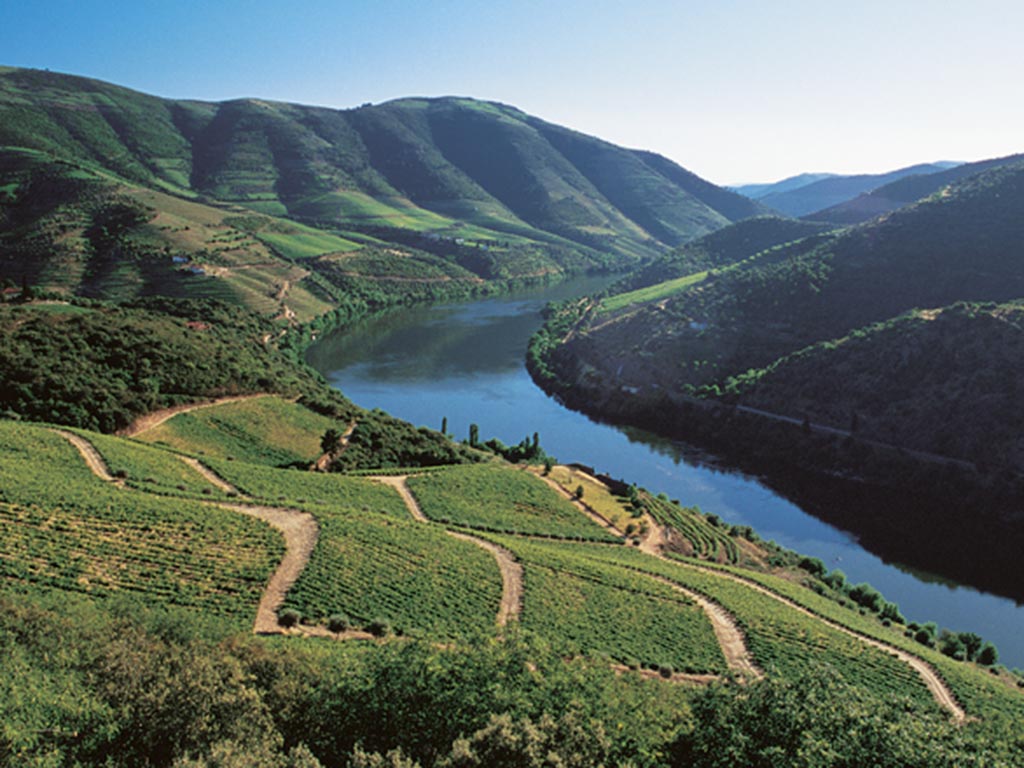 The six grapes label does not mean six different grapes. The website explains: "In order to identify the different grades of wine leaving the Douro, the barrels would typically be marked with coded symbols describing the type of wine they contained. When the barrels were received in Porto, the requisite symbol and quantity would be entered into large ledgers known as 'lot books'.
"Graham's adopted its own set of codes, with geometric symbols, letters and other designs describing the style of the maturing wines and the final blends ready for shipment to overseas customers. But the very best wines from the very best vineyards, of a quality that could possibly be considered as candidates for a bottling as Graham's Vintage Port, were designated 'Six Grapes', being the highest of six possible classifications depicted by the appropriate number of grape bunches."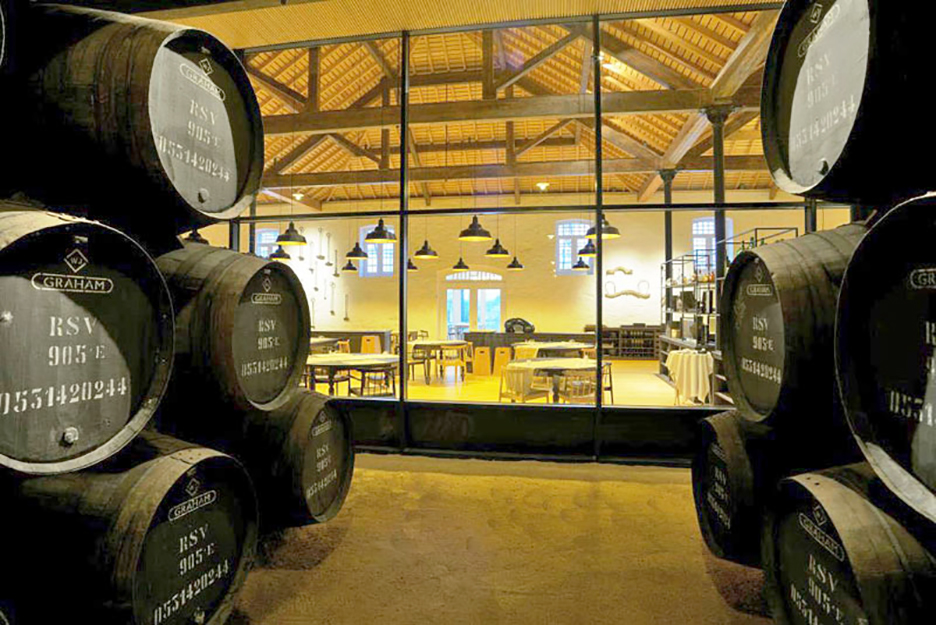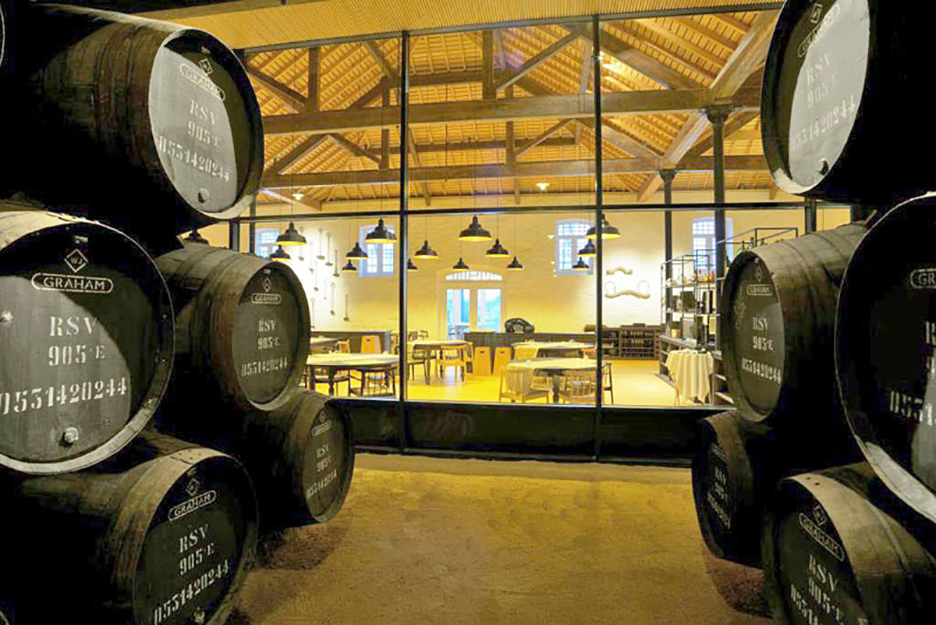 People unfortunately pigeonhole porto as winter wine to be sipped around blazing fireplaces while cold winds whistle outside. That is wrong. Porto is an all-the-year libation. Portos usually are served chilled, which knocks down the heat on the finish and makes them a nice warm weather drink. Graham's suggests enjoying this at a summer evening picnic paired with S'mores and a campfire under starry skies. Sounds wonderful and decadently delicious.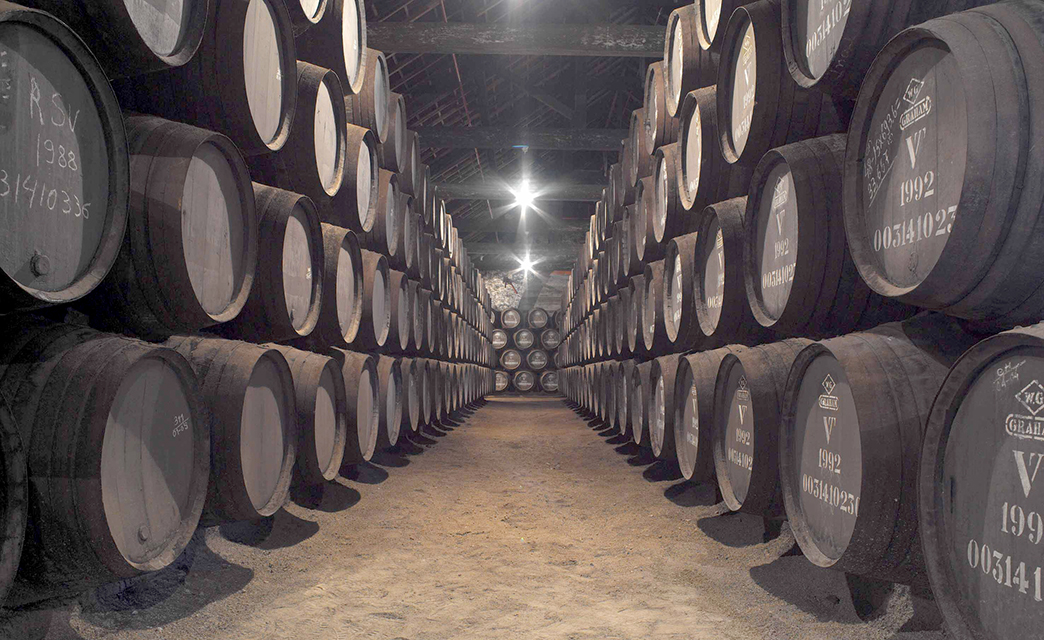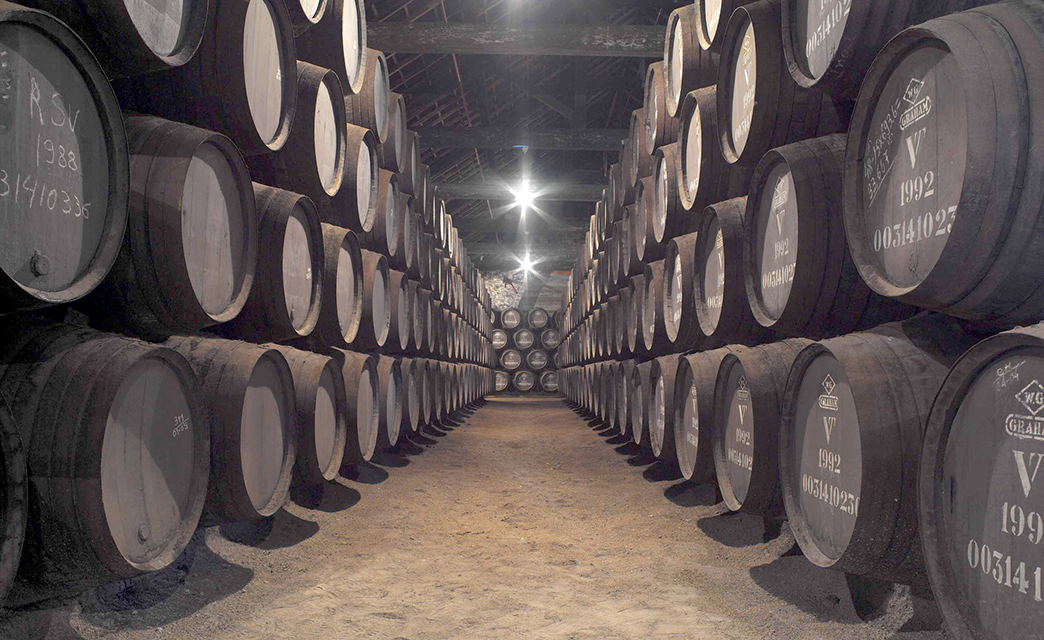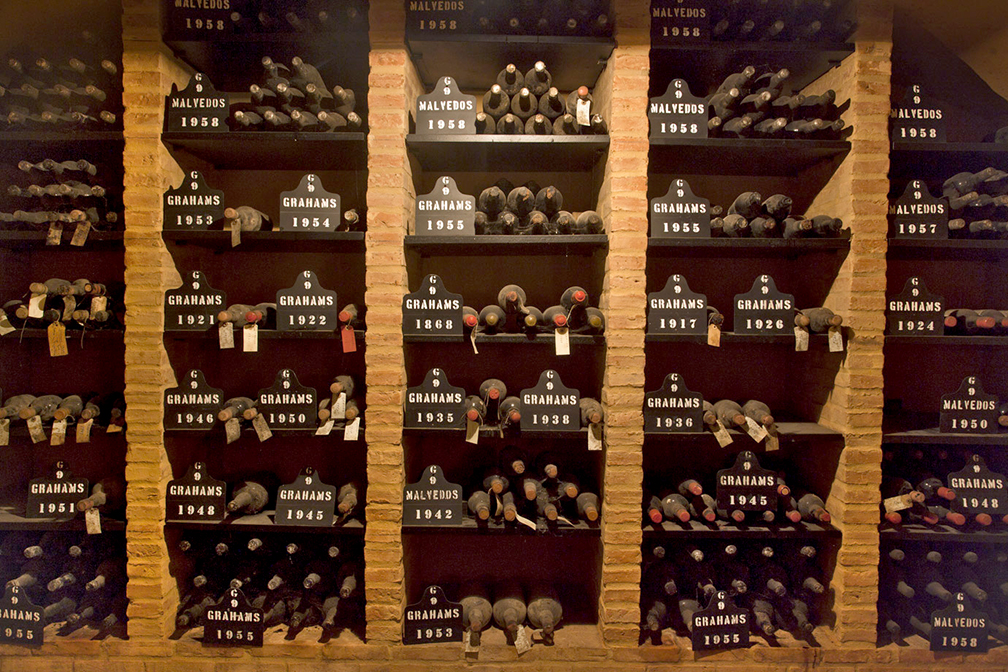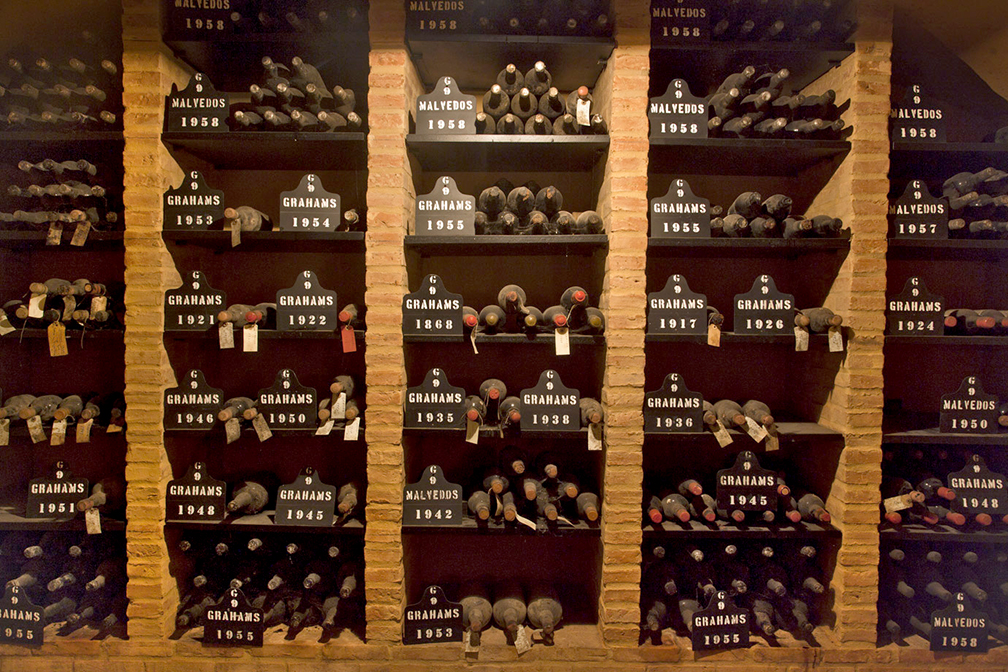 This is sealed with a T-cap. Because it is a fortified wine, it can remain fresh after opening for two to four months if stored in a cool, dark place. Graham's ports traditionally are sweeter and more fruit-driven than others, and this qualifies. They also are sensationally smooth on the palate, delicious, and they virtually command you to take another sip—although at 19.5% ABV, some resistance is advised.
W. & J. Graham's Six Grapes Reserve Porto is lush and jammy, a plum and chocolate delight. Acidity balances the ripe, dark fruit sweetness. Velvety richness masks the high alcohol. Engaging finesse. Intense and focused through long finish. Pair with dark chocolate, chocolate desserts and other sweet desserts; pistachio sorbet; dark chocolate truffles; enjoy on its own as the dessert. Cheese—mature and hard cheeses; blue cheese is classic; aged gouda, gruyere, romano, parmesan, cheddar. $25