Medium ruby color; cherry, blackberry, hint of earth and cocoa on the nose; cherry, cranberry, strawberry, pomegranate, a hint of orange on the palate.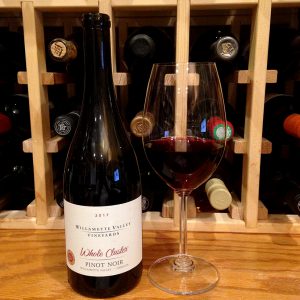 Dry; bashful tannin; some acidity; wonderfully fruit forward, with excellent fruit purity and intensity. The light-medium body's captivating smoothness is a delicious complement to the fruitiness. No oak influence; likely fermented in stainless steel to push fruit forward with no oak finishing. Full malolactic fermentation is likely because of the superb, plush smoothness. (WVV does not reveal much in-depth information on its website.) Culminates with medium-length finish that sustains all the good things you enjoyed in the initial attack and mid-palate and leaves you with all the pleasures of a romantic kiss on a first date.
If there is a criticism, it is this is somewhat one-dimensional, but the tight range of dimensions are so enchanting it could be counted as a feature rather than a flaw. This punches way above its weight in the value-for-price arena.
Much of the admirable qualities of this WVV effort derive from the "whole cluster" strategy. In whole cluster winemaking—often used by quality pinot noir and syrah makers—a percentage of the grapes are not separated from the stems (de-stemmed) and the entire grape cluster goes into the fermentation tank. Whole cluster encourages carbonic maceration, where fermentation begins inside the grape before the crush (think Beaujolais). That evokes vivid fruit and improves mouthfeel. It certainly works that way in this wine.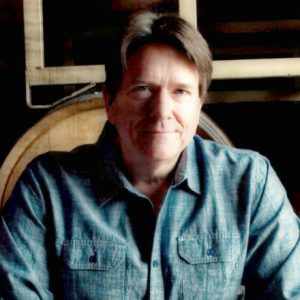 Willamette Valley Vineyards is one of the Oregon's largest operations, but is not a focus-group-driven wine factory striving to fill a demographic niche on a supermarket shelf. WVV consistently delivers distinctive quality and value. The winery also is environmentally responsible. WVV has been certified sustainable through LIVE (Low Input Viticulture and Enology—the international standard for sustainable agriculture) and Salmon-Safe since 1997. In 2011, Salmon-Safe recognized WVV founder Jim Bernau with the first "Hero of Salmon" award for implementation of a high-impact Salmon-Safe "Sip-Save" campaign in print, retail, web, and vehicle wraps.
In another initiative, WVV is a pioneer in "raptor rehabilitation" of barn owls and kestrels (North America's smallest falcon). Washington has a steady supply of barn owl and kestrels because the birds nest in places disrupted by normal farming activities (hay stacks, for instance), and the Cascades Raptor Center and other agencies rescue hundreds of wild chicks. WVV places bird houses in trees around the vineyard to help control the mice population. Mice are a pest in vineyards because they burrow and harm root systems. Barn owls are voracious mice eaters, consuming four or five a night, even more if they are raising young. The owls primarily hunt by sound, making them super mousers even on the darkest nights or over snow-covered grown. WVV's embrace of organic farming means there is better chance for the birds to avoid chemicals used in conventional farming.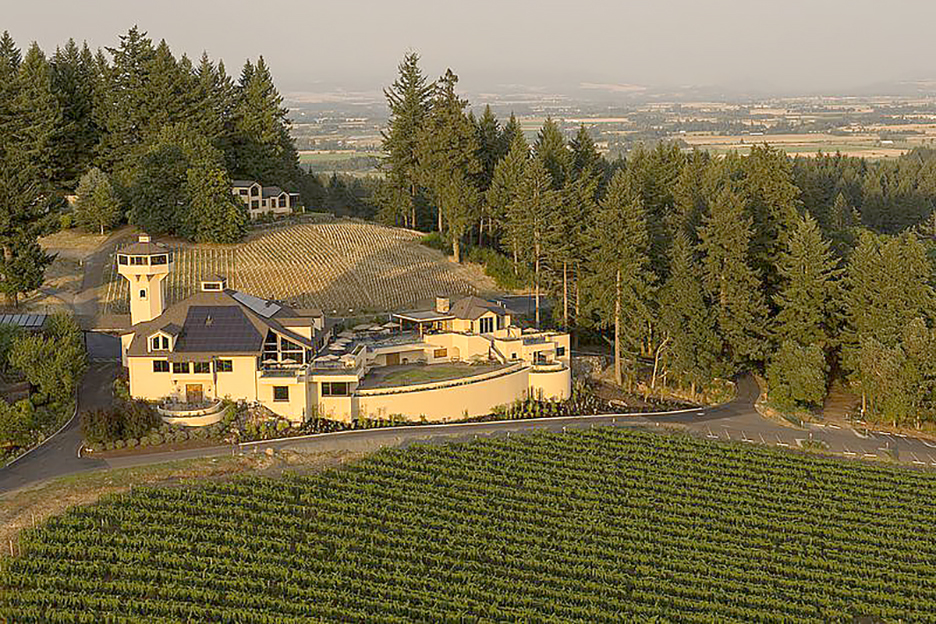 I have special place in my heart for grape farmers who embrace Mother Nature instead of the chemistry lab. I think you can taste the difference in the wine, but even if you can't, it makes you feel better drinking it. WVV delivers on responsible agriculture and quality wine. Jim Bernau also is innovative in ownership. WVV has more than 16,000 owners. The website notes: "The winery's Common (WVVI) and Preferred (WVVIP) are traded on the NASDAQ. Owners receive invitations to exclusive winery celebrations, annual dividends, savings on wine and are a vital part of telling the Oregon wine story." Visit the website to discover how you can participate in the future.
Willamette Valley Vineyards Whole Cluster Pinot Noir 2017 is a sumptuous example of a whole-cluster pinot. There is nothing not to like in its slurping drinkability, eloquent fruits, and graceful mouthfeel. Pinot is an extremely versatile wine to pair with food: sweet and tangy barbecue, Asian cuisines like teriyaki short ribs or sushi, wood-fired flatbreads and gourmet burgers, salmon and most of fish, Thanksgiving turkey. You could also enjoy with wine crackers and cozy conversation during an evening with friends or the love of your life. $17-20
Willamette Valley Vineyards website