Wine sales in the U.S. increased every year for a quarter century, but there is industry concern that the ascendant streak is coming to an end. Not decline, but no more exhilarating year-after-year increases.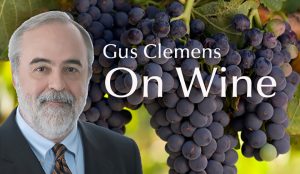 Competition from other beverages—and cannabis—generates some of the apprehension. Beer sales have been in decline for years, but liquor sales have increased, and millennials present a mixed bag—they tend to buy more expensive wines, but they drink less alcohol of any type.
The wine industry sold 405 million cases—4.8 billion bottles—of domestic and imported wine in 2018. That was an increase of 1.2 percent over 2017, and it sold at a value of 3.7 percent more (wholesale basis, where these things can be tracked), demonstrating Americans are spending more per bottle than in the past.
Concerns center on decline or flat-line in per-capita consumption of wine. Sales increase is driven by increase in population, not increase in consumption per person. Physicians will tell you that is a good thing.
Concentration of wine producers is another vexing element. Seventy percent of all wine sold in the U.S. comes from just seven wine companies, and those seven companies faced a slight decline in sales last year. That statistic reflects a consumer pivot to smaller, more artisan wineries—that sell at higher prices—but those makers face daunting hurdles in distribution. Increasingly they turn to direct-to-consumer sales over the internet. The market is in flux, which always engenders jitters for businesspeople.
The U.S. wine business is not in trouble—retail sales are more than $63 billion each year—but the ascendent halcyon days of the past quarter century are no longer on autopilot.
Tasting notes:
• M. Chapoutier Les Vignes de Bila-Haut Côtes du Roussillon Villages 2016: Excellent value-for-price; punches well above its weight. $12-14 Link to my review
• Codice Citra Ferzo Montepulciano D'Abruzzo DOP 2016: Fresh, juicy, easy drinker with relaxed tannins and acidity. $18-26 Link to my review
• Bonterra Vineyards Elysian Collection Merlot 2016: Solid merlot framed by dry earthiness from leading biodynamic winery. $25-27 Link to my review
• The Prisoner Wine Company Saldo Zinfandel 2016: Big, bold, high alcohol, but this vintage has more savoir-faire than previous efforts. $27-29 Link to my review
Last round: A man enters the wine shop and says: "I want six liters of wine, please." Wine shop asks: "Did you bring a container for this?" Man answers: "You are speaking to it."