Medium purple color; red plum, boysenberry, raspberry on the nose; plum, dark cherry, boysenberry, raspberry, some blackberry, chocolate on the palate.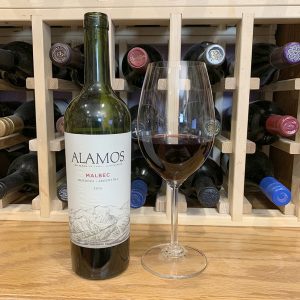 Dry; medium-full body; relaxed tannins. Some acidity; balsamic notes on the mid-plate; short finish, which is typical for malbec. Mild tannins and short finish makes this pair best with leaner meats. Although the website does not reveal percentages, there likely are splashes of syrah and bonarda to add color and more blackberry flavors; 13% ABV.
There was some sediment in the bottle—meaning Alamos (Catena Winery)—does not filter the flavor away. Bravo. A steady hand pouring, some skill at decanting, or a fine wire mesh filter solves any problem. And sediment may be gritty, but is harmless if you get some in your mouth. Malbec's easy-going-tannins mean the varietal is not built for aging. At age three, it was time to drink this baby. And it fully delivered enjoyment.
The Catena family makes this in Argentina, where they have made wine in Mendoza since immigrating from Italy more a century ago. Dr. Nicolás Catena Zapata and his daughter, Laura, run the winery today. They are winemakers and much more. Dr. Catena was a professor of economics at UC-Berkeley in the 1980s and Dr. Laura Catena became an emergency room physician with degrees from Harvard and Stanford before she returned to the family wine business as head of research and development. Laura led the winery in developing high altitude malbec, from which this wine is made. Catena is particularly notable for its high altitude vineyards, some at 5,000 feet in the foothills of the Andes. And Laura remains an emergency room physician in California, splitting her time between occupations.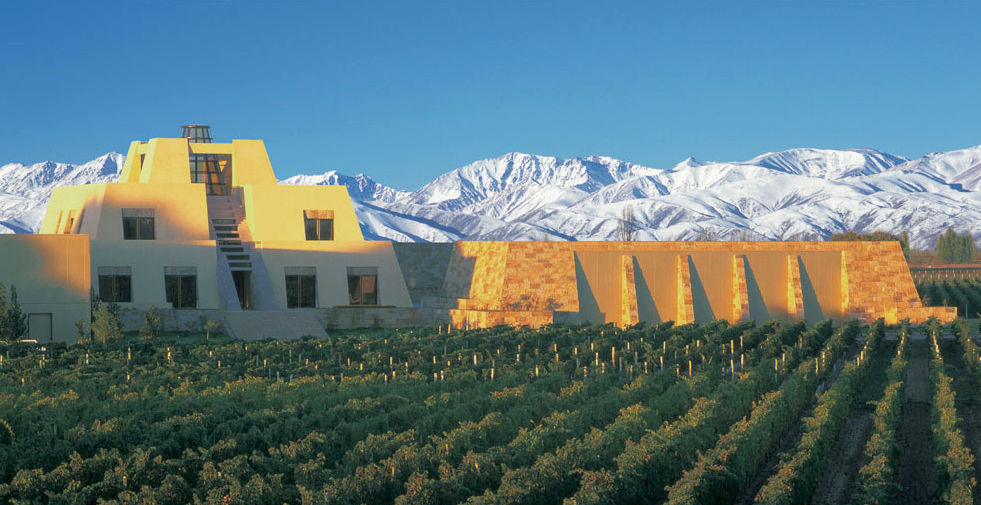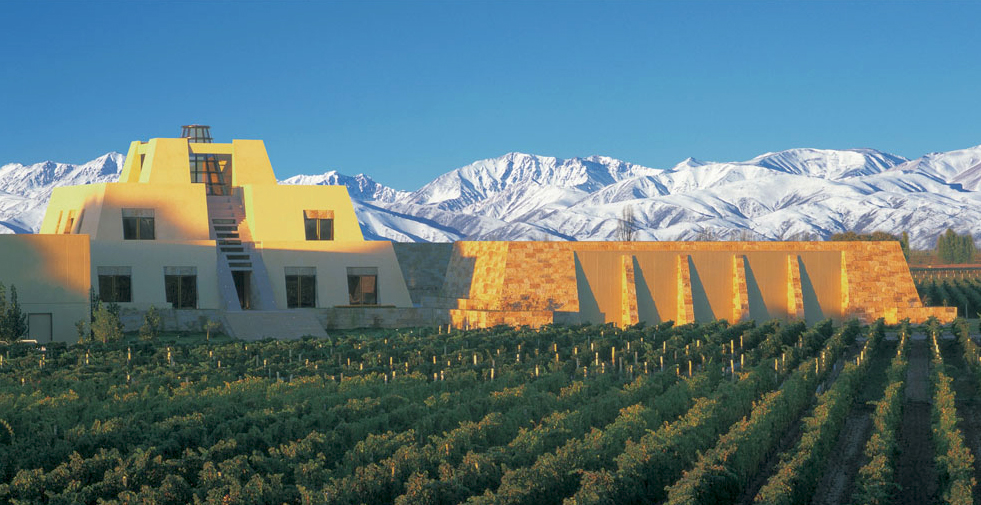 The father and daughter established the Catena Institute of Wine to scientifically develop Argentinian vines and wines in 2013 as an evolution of the department of research and development they established in 1995. The institute collaborates with UC-Davis in its R&D efforts. Wine Enthusiast Magazine named Catena the New World Winery of the Year in 2010 and Decanter Magazine named Nicolás its Man of the Year in 2009. Robert Parker notes: "When all is said and done, Catena Zapata is the Argentina winery of reference—the standard of excellence for comparing all others."
The female influence does not stop with Laura Catena. Lucia Vaieretti is the Alamos winemaker. She is a second-generation winemaker who worked a dozen years with the Catena family before taking on Alamos responsibilities. Lucia is a mother with four children; her husband also is a winemaker. The Alamos brand ambassador and sommelier is Tatiana Nessier. Nessier is fluent in English, Spanish, and Portuguese and studied to be a sommelier at the Escuela Argentina de Sommeliers. She represents Alamos at the winery and internationally.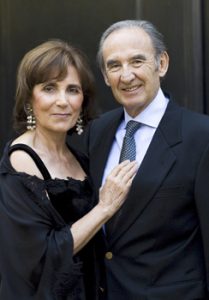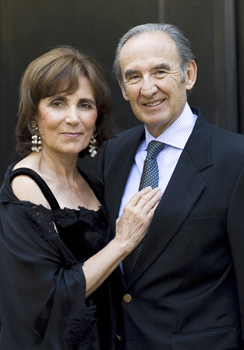 You will notice some name issues. The Catena wine distributed by Gallo in the U.S. is labeled Alamos (Spanish word for poplar/cottonwood tree). The winery named in the smaller print on the label is Catena. The official name of the winery is Bodega Catena Zapata (bodega is Spanish for winery). It is all the same winery in Argentina.
Alamos Malbec Mendoza 2016 is a fresh, firm, clean, delicious easy drinker with great balance. Alamos Malbec Mendoza consistently is a superb expression of malbec and consistently a superb value. Pair with lighter meats; roasted pork; leaner red meats; blue cheese burger; lamb. Superb value. $10-13
Bodega Catena Zapata website (go to the Press page for a very good video: "Catena Alta Film.")