Deep gold color; honey, orange, apricot, peach, pear, honeysuckle, jasmine on the floral nose; honey, clementine, nectarine, pineapple on the palate.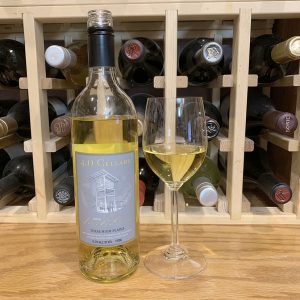 Medium-sweet; some acidity and orange/citrus tang nicely balances sweetness. Medium body. Very pleasing in the mouth. The orange/honey interplay is delightful in a wine with layers of flavors and excellent, long, pleasing finish.
This is not cloying sweet wine. Blend of 50% orange muscat (Farmhouse Vineyards), 50% roussanne (Oswald Vineyards). Roussanne is not a sweet wine grape, and orange muscat is an extremely versatile grape that can make wines from dry to very sweet. 4.0 Cellars did deft work to strike a balance and deliver a delicious dessert-type wine that has more possibilities than just after dinner; 14.3% ABV.
4.0 Cellars is a collective effort of three of the pioneers of the surging Texas wine industry: Kim McPherson of McPherson Cellars—son of the iconic progenitor of the Texas High Plains AVA, Doc McPherson; Pat Brennan of Brennan Vineyards; and Gene Estes of Lost Oak Winery.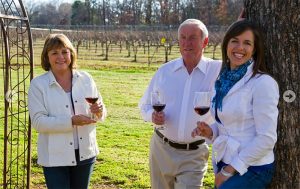 The 4.0 label has dual meaning. It is the fourth effort of the principals, a collaboration after their individual efforts, but given McPherson's genesis story from his father, a doctorate professor at Texas Tech University, the website notes: "our name highlights the group's goal to consistently reach 4.0 perfection in our winemaking and customer service." You can take the son out of the university, but you can't take the dad's university influence out of the son.
Brennan Vineyard is in Comanche, TX, where this wine was produced and bottled. Comanche is on the liberally interpreted northwestern fringe of the Texas Hill Country AVA, sort of halfway between Abilene and Waco.
Lost Oak Winery is in Burleson, TX, which virtually is a suburb of Fort Worth—where the West begins—and, to be honest, probably is part of the Hill Country AVA more in spirit than in truth. Whatever, Lost Oak has been growing and selling grapes since 1989. Gene Estes decided to begin making wines in 2006 after retiring from the pharmaceutical industry. A few years later his wines were winning awards.
Estes was a leader in fighting for winery rights and fought for the rights of Texas vintners to sell wine beyond their tasting rooms. The restriction was an antediluvian vestige of the idiocy of Prohibition. Texas Ag Commissioner Susan Combs agreed. Sanity prevailed in 2003. That year, Texas had 70 struggling wineries. Today, it has well over 300 and more almost every week. The Texas Hill Country AVA is the second-most visited AVA in the United States. Texas ranks fifth in wine production in the U.S. Its wine industry pours more than $13 billion into the state's economy, and supports more than 100,000 quality jobs. See what can happen when you have vision and can convince politicians to do something sensible.
4.0 Cellars Sweet Dreams Texas High Plains 2015 is a delicious and expertly crafted marriage of orange muscat and roussanne. Terrific mouthfeel, delicious, honey juxtaposed to orange and citrus tartness. This clearly works as a dessert wine, but also as a fun sipper at a bridge, mah-jongg, or book club where fun is more important than winning. $25