Medium straw color; gooseberry, grapefruit, granny smith apple, white peach on the nose; honeydew melon, tart apple, lemon-lime, grapefruit, nectarine, pear on the palate.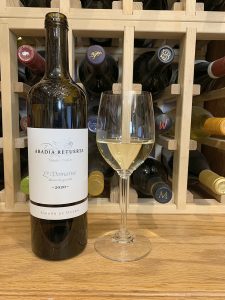 Dry; smooth and easy-going in the mouth. Very slight oak thanks to six months in French oak barrels after fermentation in stainless steel tanks. No perceptible tannins. Blend of 70% sauvignon blanc, 30% verdejo. 13.5% ABV
There is a 24-mile road between Valladolid and Peñafiel known as the "Golden Mile" of Spanish winemaking. The two most imposing estates of the region are Vega Sicilia and Abadia Retuerta—the maker of this wine. Abadia Retuerta once was part of the original Vega Sicilia. It was brought back to life in 1991 by the Swiss pharmaceutical company Novartis. They identified 54 different vineyard parcels interspersed with more than 1,200 acres of ecologically-friendly pine forest.
The new owners built a state-of-the-art gravity-flow winery with underground cellars. The vineyards start in the gravely benchland on the south side of the River Duero. The north-facing slopes rise to altitudes of more than 2,700 feet, where limestone rock is almost devoid of topsoil. Such conditions are terrible for most agriculture, but ideal for quality grapes. Their Blanco de Guarda reflects the limestone with a background murmur of minerality.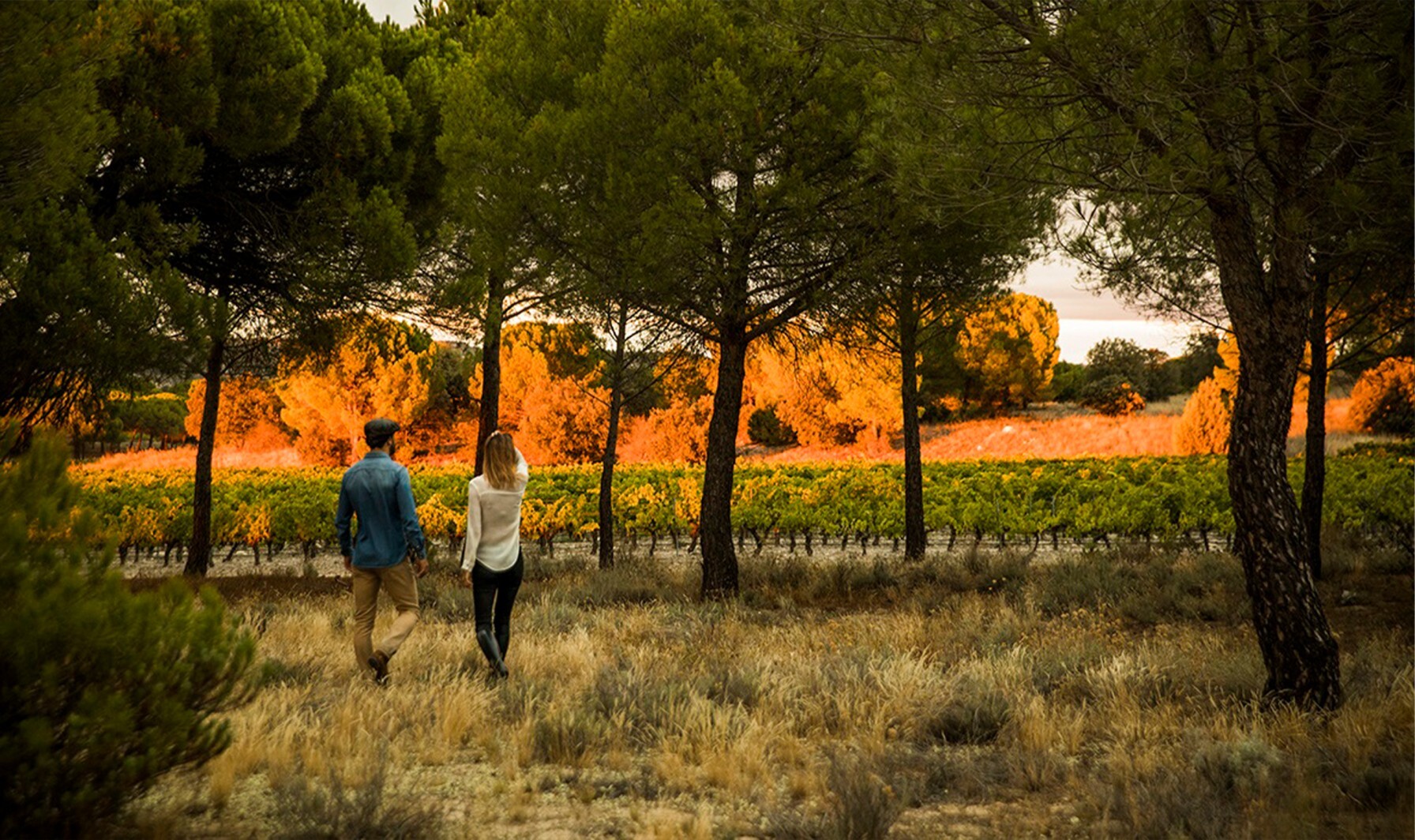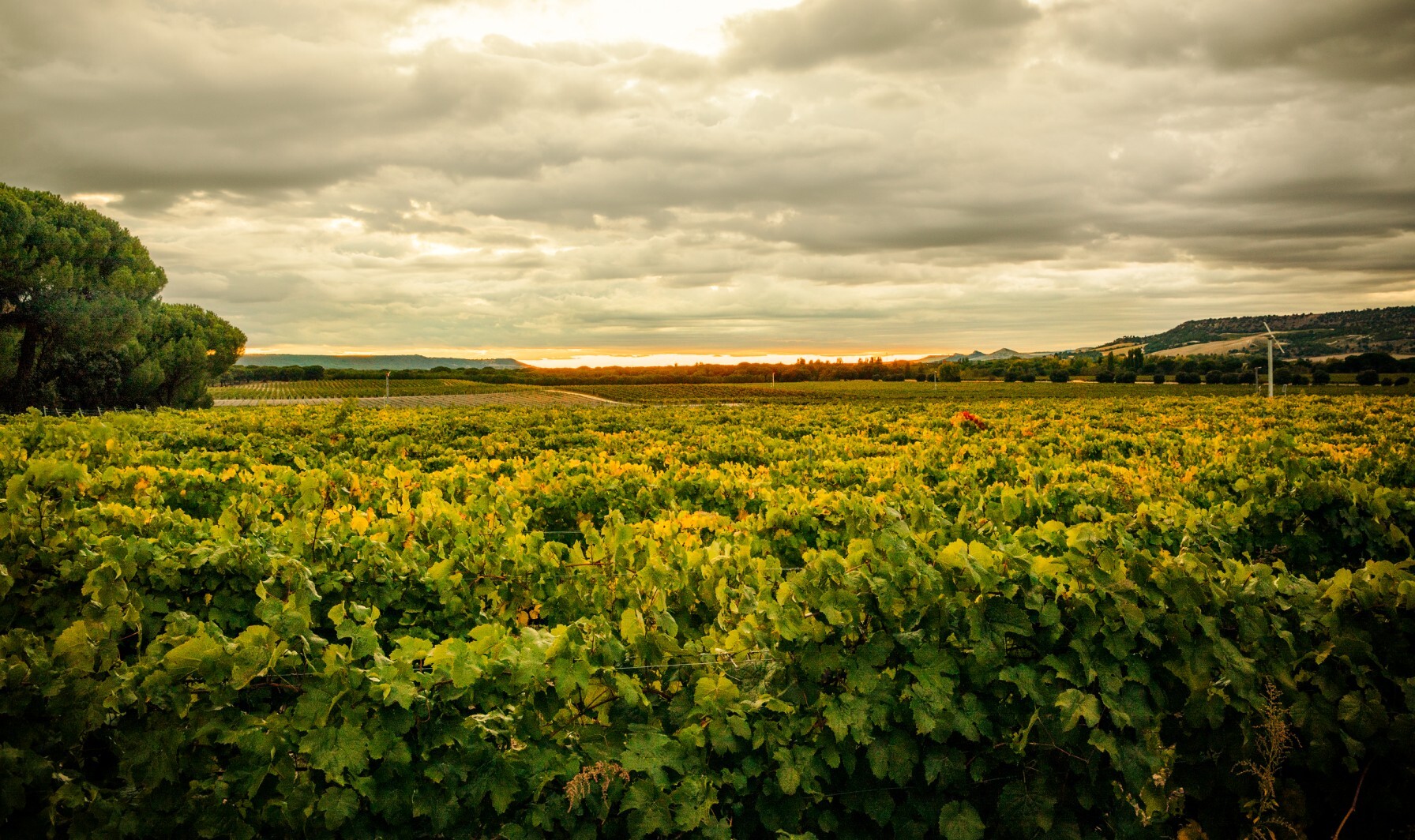 Most of the Abadia Retuerta parcels are planted in red grapes, principally tempranillo. Some 10% are planted in a mix of varieties, including sauv blanc and verdejo. Since 2011, they have been featured in their Blanco LeDomaine wines.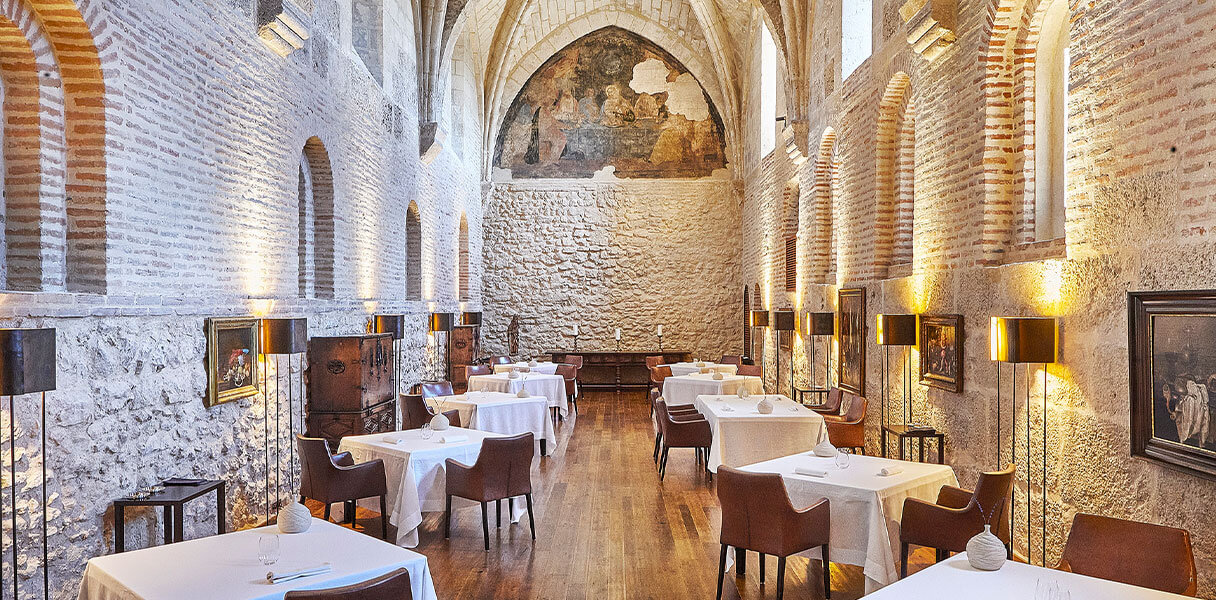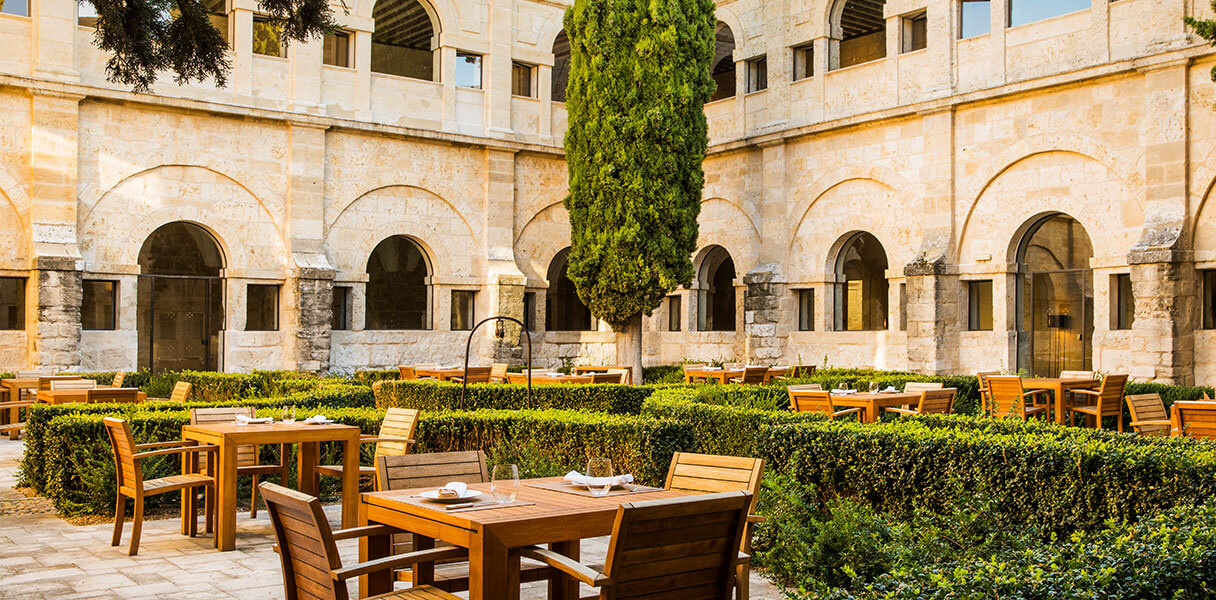 The estate in the municipality of Sardón de Duero contains a classic Romanesque structure, the monastery of Santa María de Retuerta. Restoration began in 2008. The project was designed not only as a hotel and winery, but also as a place to enjoy its artistic and historical legacy. Food is a key player. The Refectorio restaurant earned a Michelin star in 2014 and a Green Michelin Star in 2020.
Abadía Retuerta Le Domaine Blanco de Guarda 2020 is a winning interpretation of a sauvignon blanc-led blend. Verdejo contributes its high acidity and subtle bitterness to complete the lavishly food-friendly package, no surprise considering the maker's extreme focus on both food and wine. You could say this wine was made to complement Abadía Retuerta's Michelin star restaurant. Sauv blanc and verdejo are both legendary food wines, so this can pair with almost everything, but consider fish tacos; lime chicken; carnitas; fish in general; pork; poultry; vegetarian fare. Cheese—soft, buttery cheese; goat cheese; triple-cream cheese; manchego, gruyére. $30