Medium copper color; strawberry, lime on the nose; strawberry, raspberry, watermelon, tropical fruit, lime, citrus on the palate.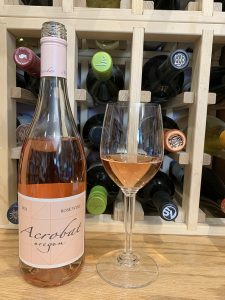 Dry; bright, clean, refreshing; good acidity. 100% pinot noir. Light-medium body. Some minerality sneaks in during the midpalate. Delightful experience. 13% ABV
The King family makes this in western Oregon following sustainable winemaking practices. The Rogue Valley experienced unprecedented heat in 2021, and that was matched by only 25% of the typical rainfall. Fortunately, grape vines are resilient. Many vines roll with Mother Nature's punches for more than a century. The result for these vines—which are not ancient—was high sugars, low disease pressure, and lower yields. That makes for ripe, concentrated wines with fruity aromatics. The grapes for this vintage were some of first fruit harvested, which aided in the good acidity.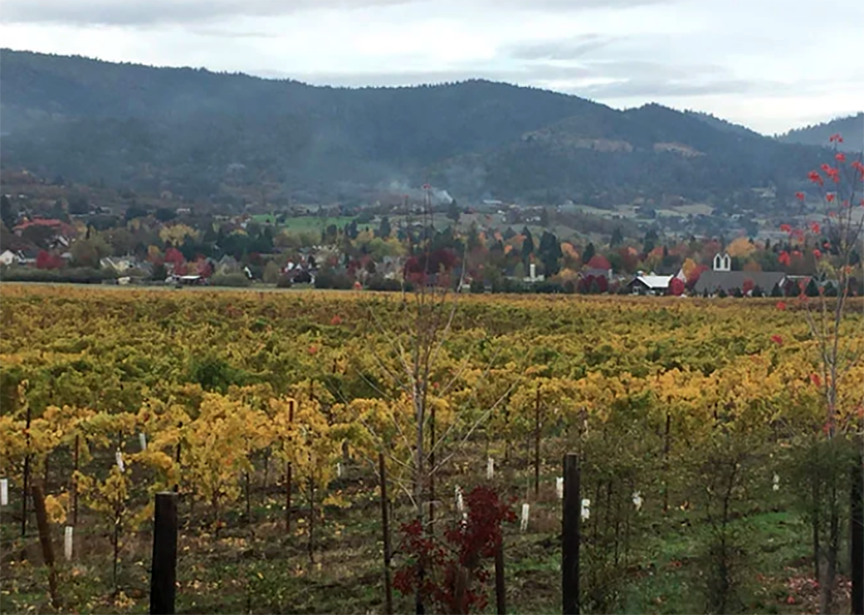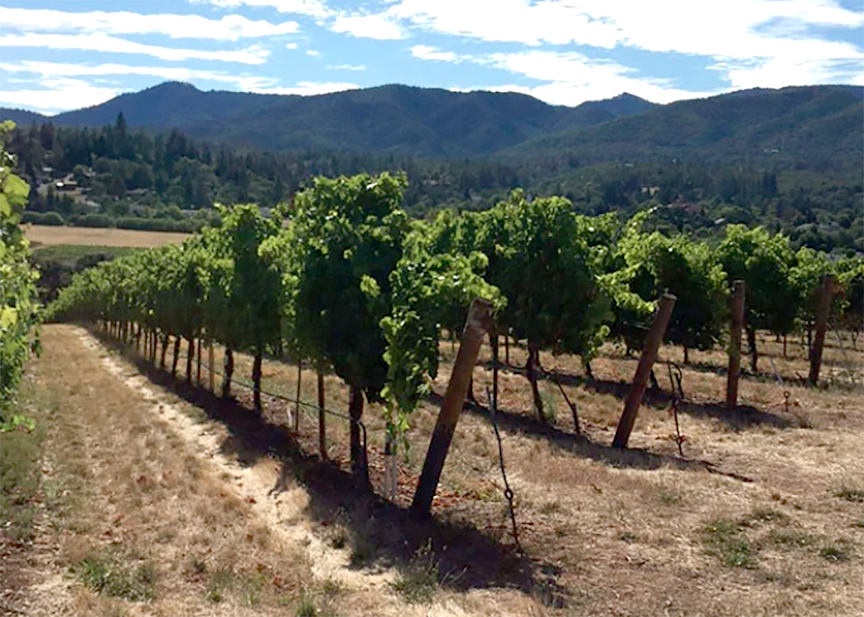 The Acrobat website relates the winery's mission: At the heart of these wines is the love of pairing an honest wine with casual meals and gatherings. Acrobat should always be an effortless selection—a wine that consistently pairs in every way with our lives. Acrobat is artfully crafted in the gorgeous hills and valleys of western Oregon, with an eye on sustainable winemaking practices.
The King Estate Winery produces this rosé for Acrobat. The winery's debut of the pinot noir rosé was 2011. The wine is made using a blend of saignée and direct press techniques. Wine Enthusiast named it a "Best Buy" the past two years. It is available nationwide.
Acrobat Rosé Wine, Oregon 2021 is crisp, clean, nice strawberry fruity pure Oregon pinot noir play. Balanced, tart, fruity-sweet (not sugar sweet). Easy, convivial drinker that will please palates of both sophisticated and beginning drinkers. An example of why rosé should be on everyone's drinking list all year, not just in the hot days of summer. Works very well as an aperitif or with charcuterie board. Pair will grilled fish; salmon; thyme-roasted chicken; creamy Italian pasta' vegetarian fare. Cheese—gouda; mozzarella; light cheddar; baby swiss. $14-15