Deep ruby color; black cherry, black plum, oak on the nose; black cherry, black plum, blackberries, licorice, chocolate, oak and oak spice on the palate.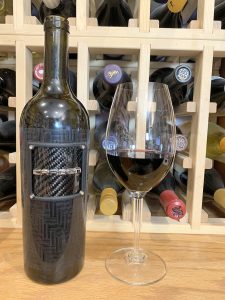 Dry; assertive, full body with intense dark fruits. Surprisingly well-behaved tannins with balancing acidity. Very smooth and surprisingly soft, even velvety in the mouth. Easy-going fruit-forward. Blend of 48% petite sirah, 26% malbec, 22% cabernet sauvignon, 4% petit verdot. 14.9% ABV
Given my previous experience with Adobe Road and the grapes in this blend, I expected a much more assertive, bold pour. It seems the malbec tones down the dark fruits, and the usually rich fruits and tannins of petit sirah are not as in-your-face as excepted. So this higher-end Racing Series offering is not the expected all-throttle, no-brake fruit, tannin, and alcohol bomb, but an easily approachable, tasty delight.
Adobe Road is a Petaluma-based winery using grapes from "carefully selected" vineyards, which means they are, at least in part, a negotiant operation and explains the differences in grape formula each year. Adobe Road handicrafts small lots with minimal intervention that includes fermentation with native yeasts.
The winery was created by race car driver Kevin Buckler as an extension of his racing car team. Thus the names of his four ultra-premium wines. Other offerings in the "Racing Series" include Apex, RedLine, The 24, and this the latest in the series. Engaging packaging. The wine is good, but you also pay a premium for the packaging.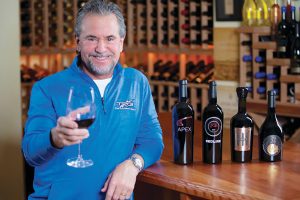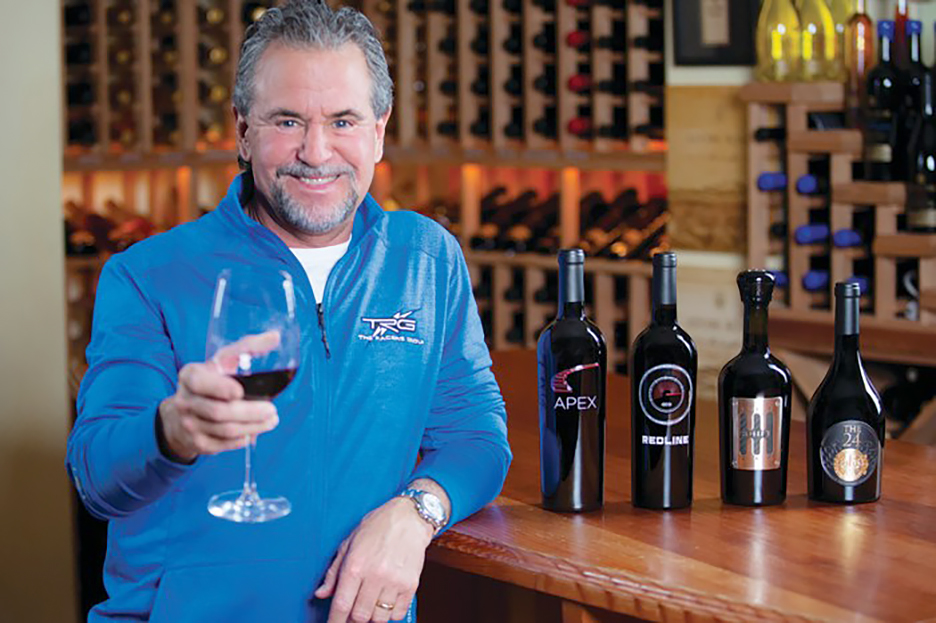 The winery thinks in car racing terms, befitting the owner. The website notes Buckler scored: "100 professional victories around the world including the 24 Hours of Le Mans and the Rolex 24 at Daytona (4 times). Then, in 2002, he and his wife, Debra, started a small boutique winery called Adobe Road, built on many of the same principles that made them successful in racing: pushing limits, a drive for perfection, focus, attention to detail, and teamwork."
The website continues: "There isn't always a need for speed. The winery is specifically designed to allow Kevin and his world-class winemaking team to spend time with each lot. Carefully monitoring each barrel, taking the time to make the right decisions, time to fully understand and manage the variables that go into crafting the perfect wines. You take one look at the winery—with its pristine state-of-the-art winemaking equipment and shiny, spotless floors—and you know there is a desire to make the best."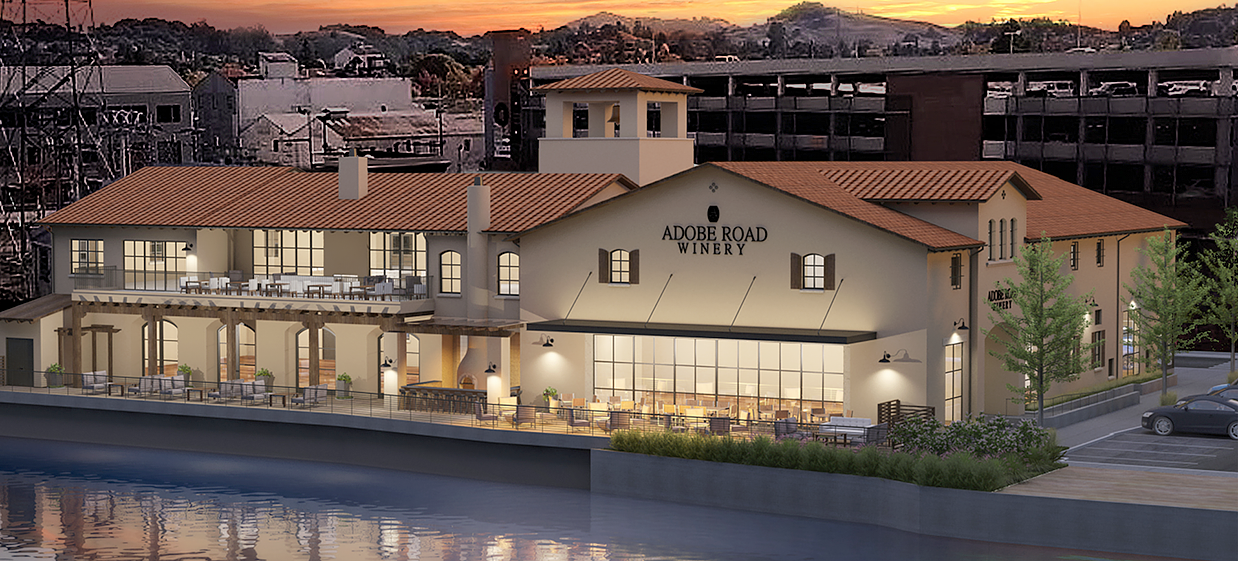 Adobe Road Carbon 2018 is an elegant, pleasantly enjoyable, rich, easy drinker. Tame tannins, especially for a petit sirah-led blend. All the components nicely integrate and complement each other. Even the alcohol is somewhat subdued for a big California red. This is about refinement rather than power. Pair with ribeye steak and other grilled beef, although if you are going with very rich, heavily marbled cuts this may not work as well as a more assertive, tannic red; this will go well with higher-end cuts; lamb; wild game; pork. Cheese—milder aged cheeses, blue cheese, aged goat cheese, gouda, limburger, asiago, mozzarella, melted swiss, camembert. $85
Adobe Road website, many good video clips