Medium gold color; white peach, pear, citrus on the nose; ripe pear, white peach, apple, citrus, grapefruit, Meyer lemon on the palate.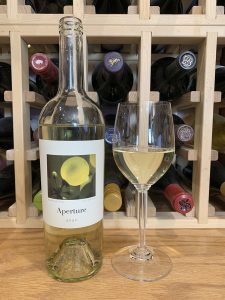 Dry; light-medium body. Bright acidity, but not cutting. Rich and full in the mouth, excellent texture. The wine reflects winemaker Jesse Katz's time with Haut Brion in Bordeaux. Blend of 98% sauvignon blanc and 2% sémillon from Bennett Valley, Sonoma County. Italian clones of sauv blanc, which are smoother and less edgy than New Zealand efforts. 13.8% ABV
Grapes were harvested in the morning, then whole-cluster pressed into stainless steel tanks. After two days, the juice was racked into a smaller tank, leaving heavy sediment behind. Fermentation started three days later in temperature-controlled stainless steel tanks. At 10 brix, wine was transferred to barrels. Aged six months in French oak barrels, one-third new, one-third once used, on-third neutral. After six months, malolactic fermentation was stopped to preserve the natural, bright acidity and fruitiness. The result is an excellent presentation of sauv blanc fruit.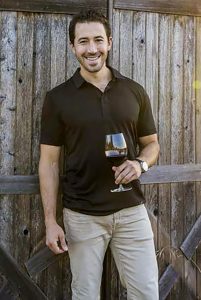 The winery name comes from owner Andy Katz's day job as a world-famous photographer with dozens of award-winning books in his portfolio. While pursuing his click career, Andy infused his love of wine in his son, Jesse. Today, Jesse is a celebrated winemaker. Jesse appeared on the cover of Wine Enthusiast as a "rising star" who the editors praised as "changing the way the world drinks."
Aperture website: "Jesse's diverse experience spanning 15 harvests at wineries, along with his desire to travel, fed his aspiration to learn from the best in the industry, including Pétrus in Bordeaux, as well as time on the winemaking teams at Screaming Eagle Winery and Robert Foley Winery in Napa Valley, and Viña Cobos and Bodega Noemia in Argentina.
"In 2010, Jesse was the youngest-hired head winemaker in the US at Lancaster Estate where, during his five-year tenure, he orchestrated the building of the new Roth winery, production facility, and tasting room on Chalk Hill Road, grew the Roth line over 800%, and received 90+ scores on every wine scored by Robert Parker, Jr., and garnered Lancaster Estate's inclusion on the list of Wine Spectator's Top 100 Wines."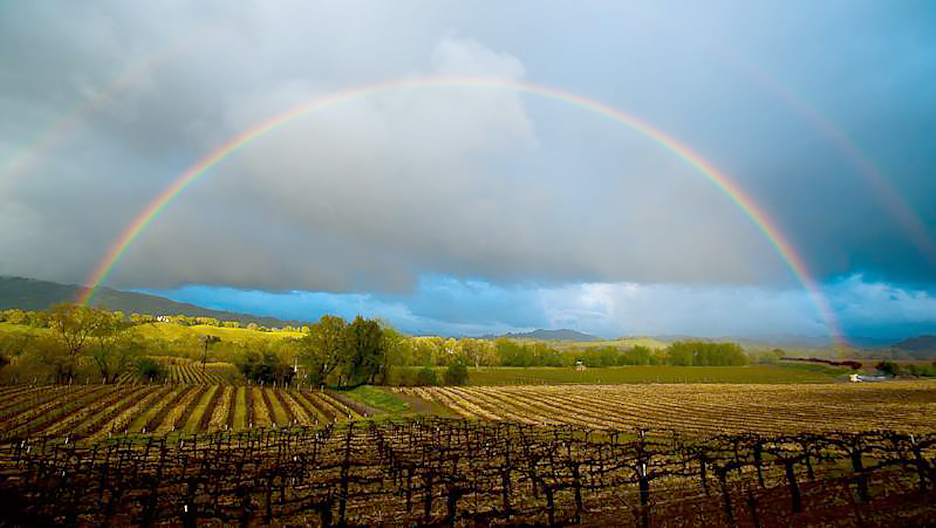 So, another celebrity does wine, but this one did it with his son. Jesse supplies the grapes and the wine. Andy produces the images. Is that cool or what? Sip this effort and celebrate this father-son partnership.
Aperture Cellars Sauvignon Blanc 2020 is an outstanding sauv blanc that checks all the "what we want from SB" boxes. The dollop of sémillon adds a subtle boost, whole-cluster pressing delivers depth and complexity. Crisp winner. Pair with white fish and shellfish; garden salads; vegetarian fare. Cheese—goat cheese is classic with sauv blanc; cheddar, gouda, havarti, monterey jack, parmesan, swiss, muenster. $40-45
Aperture website with nice landing page video