Pale straw color; green apple, pear, peach on the nose; green apple, pear, yellow peach, citrus, melon, minerals on the palate.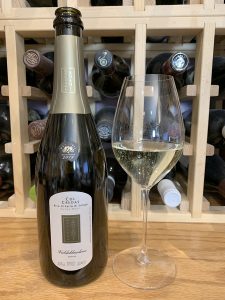 Extra brut—which is drier than brut; full body; vibrant flavors. Persistent, explosive, fine perlage. Searing tartness reveals citrus notes late in the mid-palate. Outstanding acidity—3.2 pH. Very dry—the winery calls it "extreme brut." Same time, rich flavors. Impressive complexity. Made with 100% glera grapes. This is prosecco's A game.
The Adami vineyard is located on steep south and southeast-facing slope. After light pressing, the juice ferments at controlled temperature, then spends three months on the lees while lying in stainless steel. Second fermentation in steel pressure tanks, the traditional method for making quality prosecco. 11% ABV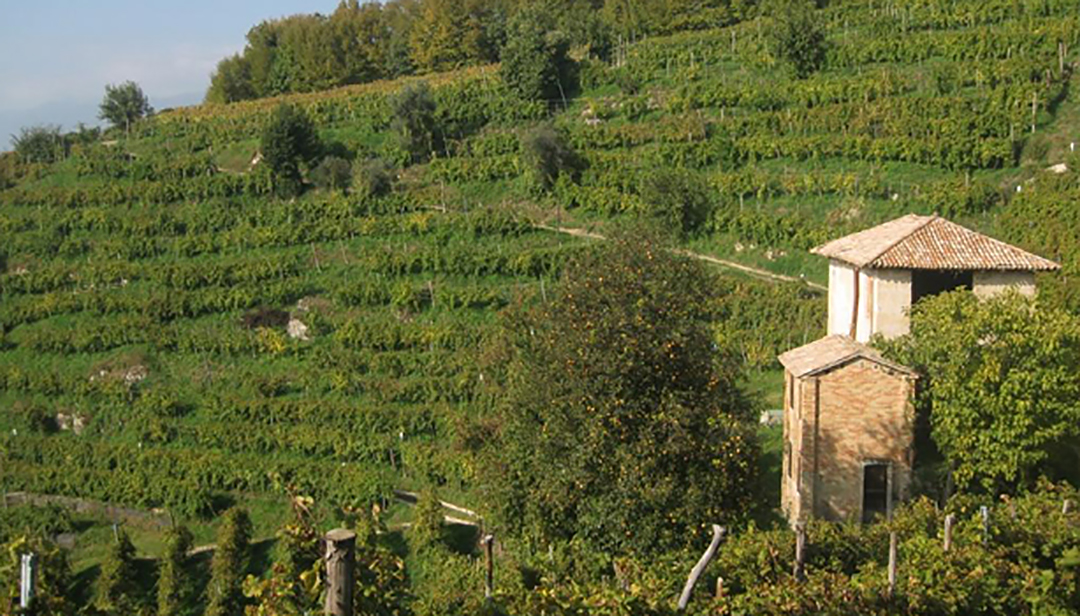 Valdobbiadene Prosecco Superiore is the pinnacle of prosecco. The micro region that is able to claim it on the label is only 265 acres. The Adriano Adami winery is located in the Alta Marca area near Treviso, a city and commune in the Veneto region of northeastern Italy, just above Venice. The region has been noted for excellent wine dating back to the Middle Ages. Records of exports from the region date to 1606, with wines going as far away as Germany and Poland.
In 1920, Abel Adami—grandfather of the current owners—purchased a vineyard and worked it with his son, Adriano. The winery introduced its first bottling in 1933. The 1980s brought on the third generation when oenologists Armando and Franco Adami began managing the operation. Modern winemaking equipment has been installed, and Adami now makes around 750,000 bottles annually using grapes from around 125 acres, 30 of the acres family-owned, including the premier site that supplied grapes for this effort. Adriano Adami specializes in Prosecco.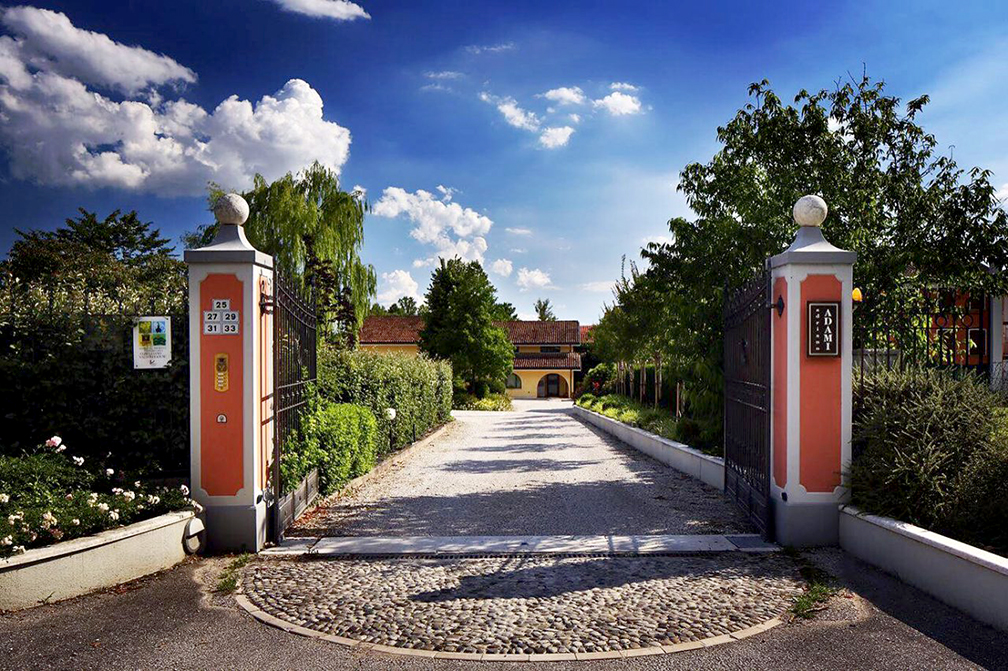 The Adamis wax poetic about their connection to soil and vine. From the website: "Your breath is a breeze, your heart is the ground, and the vine is life. The lifeblood that has flowed through the veins of the Adami family for three generations, the guardians of a harmonious rural world"
Adriano Adami Valdobbiadene Prosecco Superiore Col Credas Rive di Farra di Soligo Extra Brut DOCG 2019 is an apex prosecco. The complexity and progression of glera flavors is astonishing. The vigor of the fine bubbles is amazing. The tartness and acidity renders this a massively good food wine. Pair with shellfish; vegetarian fare; appetizers, snacks, charcuterie board with cured meats. Be adventurous and pair with spicy Asian fare. Would work as an aperitif for those who enjoy really dry white wines. $21-23