Medium straw color; grapefruit, lemon zest, peach, apricot, flowers on the nose; Meyer lemon, white peach, citrus, tangerine, apricot, minerality on the palate.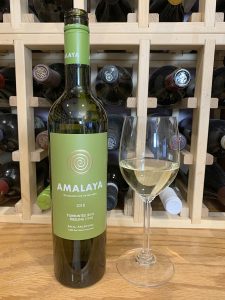 Dry; very refreshing white (blanca); superb acidity (3.3 pH). Blend of 85% torrontés, 15% riesling fermented only in stainless steel, so no oak notes at all. Simple, very straightforward wine—nothing complex about it—but that can be its charm. Torrontés is THE white grape of Argentina, and this showcases that grape. The riesling is a bit player in this drama, adding to the acidity, but the acidity—from both grape components—is the major raison d'être for this wine. Superb for food; 12.5% ABV adds to its food focus.
The best torrontés in the world are grown in Argentina. The best torrontés grown in Argentina grow in the high elevation vineyards in Salta, where this wine comes from. Although torrontés can smell sweet, in Argentina it almost always is produced dry, as is this effort, which makes it an especially good match with savory dishes with exotic spices, fruit, and herbs. The grape actually is a group of three varieties that are offsprings of muscat of Alexandria, but in Argentina it is seldomly used to make sweet wine. The premier torrontés grape is torrontés riojano. This wine likely is a field blend of all three.
Amalaya White (Blanca) comes from the high altitude Cafayate Valley, Salta Province region, several hundred miles northwest of the better known Mendoza region. Salta, in the far north of Argentina, is the home to some of the world's most extreme vineyard sites. Vineyards are located at lower latitudes and higher altitudes—5,900 feet in this case—than anywhere else on Earth. The two balance each other. Cold temperature associated with altitude is mitigated by high temperatures associated with latitudes as you near the equator. The best torrontés wines in the world come from this region.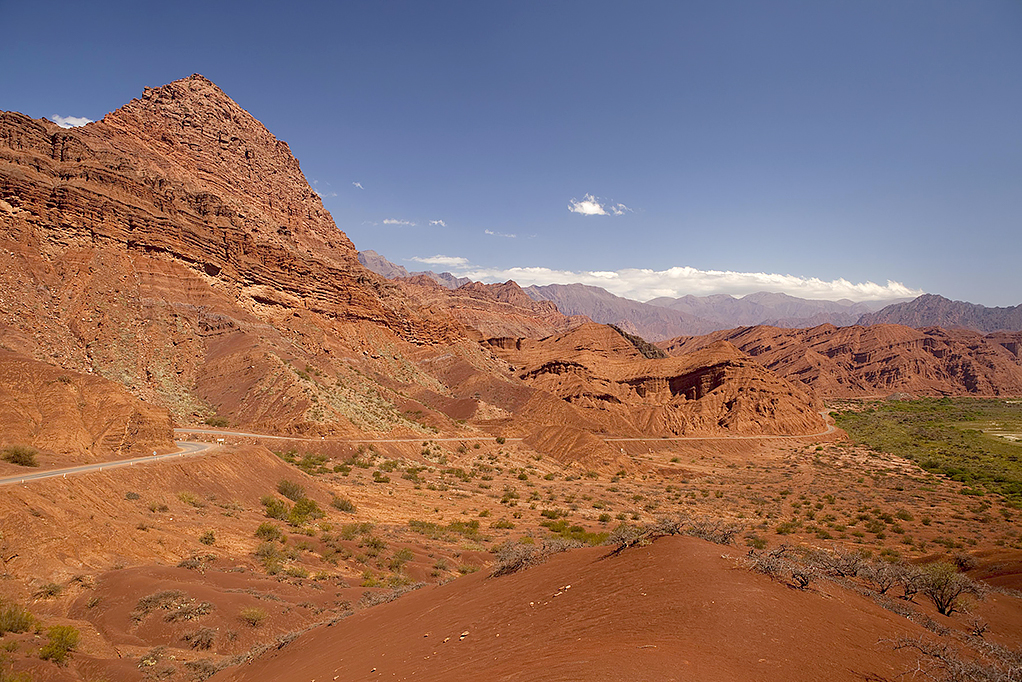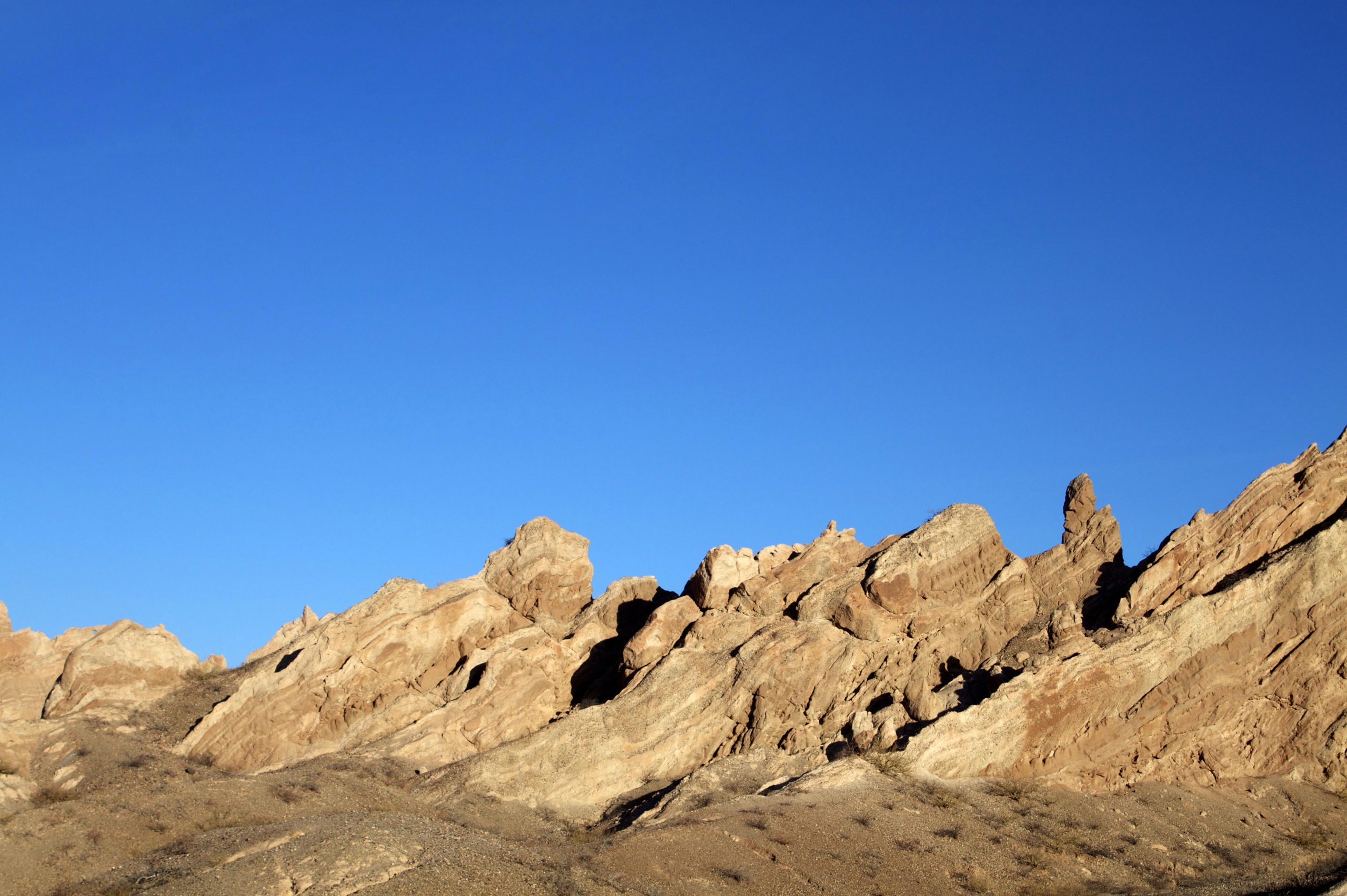 Amalaya means "hope for a miracle" in Argentina's indigenous dialect and reflects the difficult nature of the land of the Amalaya vineyard/winery. The wine reflects the unique weather and desert conditions of the Cafayate Valley, some 200 miles south of the Bolivian border. The high elevation makes for ripe, concentrated fruit as the grapes grow thicker skins to protect themselves from the increased UV that comes with altitude. Thicker skins mean more potent flavors and greater polyphenols (antioxidants).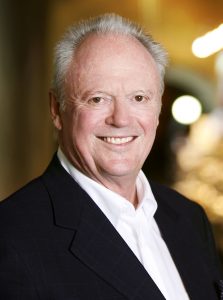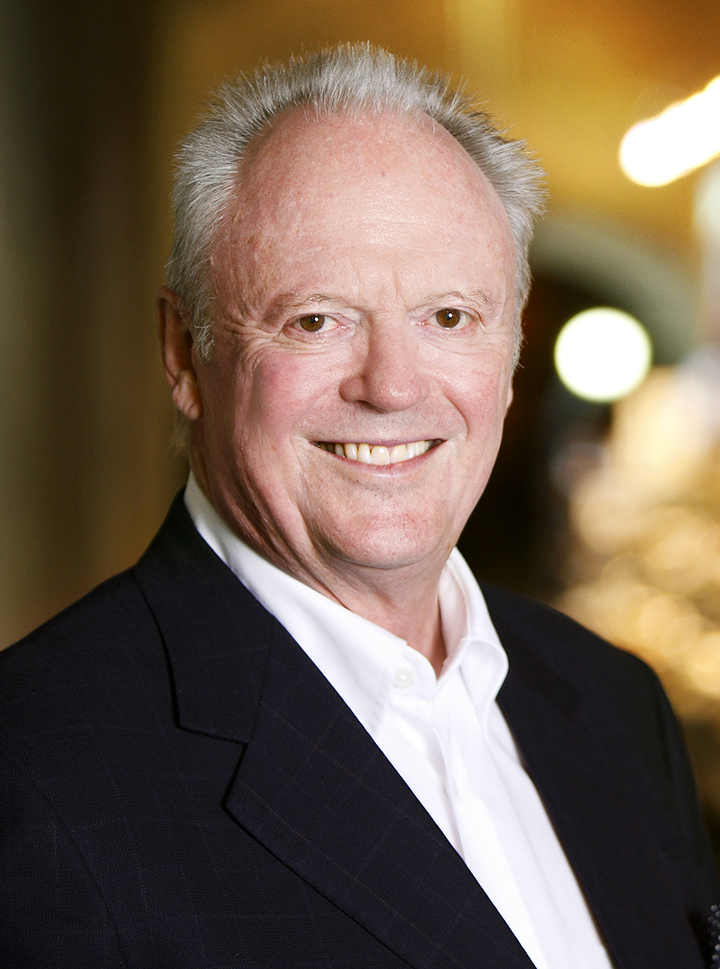 The Amalaya website explains: "Amalaya was Donald Hess's first investment in Argentina in the vineyards of Arenal. It represented the 'Hope for a Miracle', a plantation in an unused land, no one ever sowed soil before, not even the Incas. Amalaya was the word that captivated Hess from the very first day. It refers to an expression of desire used by natives. The Amalaya wines stem from an experiment at Bodega Colomé. The idea was to find alternative varieties for Malbec to make a great product. 'If blends are successful in the Old World, why can't we have them here?', were the words uttered by Donald Hess in 2003. Years later, Colomé's expansion drove him to search for the versatility of the New World, in a quest to find new wines… Ever since 2010, Amalaya has joined the many projects of Donald Hess in Argentina, and together with Bodega Colomé, has proved the strong commitment and stake of the company in the region of the high Calchaqui Valleys, in the Northwest of Salta province."
Amalaya White 2018 is fresh and crisp with excellent acidity. Same time, there is delicate silkiness. Clean, polished, very food friendly. Superb QPR (quality-price ratio). Ideal pairing with Asian and Indian cuisine; lobster and crab; soft cheeses; pasta with vegetables; Mexican and Tex-Mex cuisine; white meats. $9-11