Deep ruby color; blackberry, cassis, dark cherry, cocoa on the nose; dark cherry, blackberry, plum, blueberry, blackcurrant, chocolate, oak notes on the palate.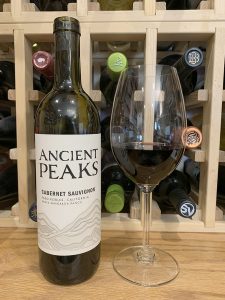 Dry; supple, fine-grained tannins with a modicum of balancing acidity (3.86 pH). Full body. Rich and plush with some depth. Hint of licorice on the finish. Plenty of oak notes, but not obnoxious use of wood. Blend of 83% cabernet sauvignon, 10% merlot, 5% petite sirah, 2% cabernet franc. Wine spent 18 month in French and American oak, 30% new. 15.38% ABV
The fruit comes from the winery's Margarita Vineyard. Franciscan missionaries first planted grapevines at the Santa Margarita Ranch in the late 1700s. One of the current blocks is planted in the same location as the original vineyard. The modern era at Santa Margarita began with plantings by the Robert Mondavi family in 1999. The vineyard is the southernmost vineyard in the Paso Robles region. It is 14 miles from the Pacific Ocean in the new Santa Margarita Ranch AVA. The ranch encompasses 14,000 acres, of which only 900 are vineyards. The rest remains forests and pasture land dedicated to a cattle ranch operation.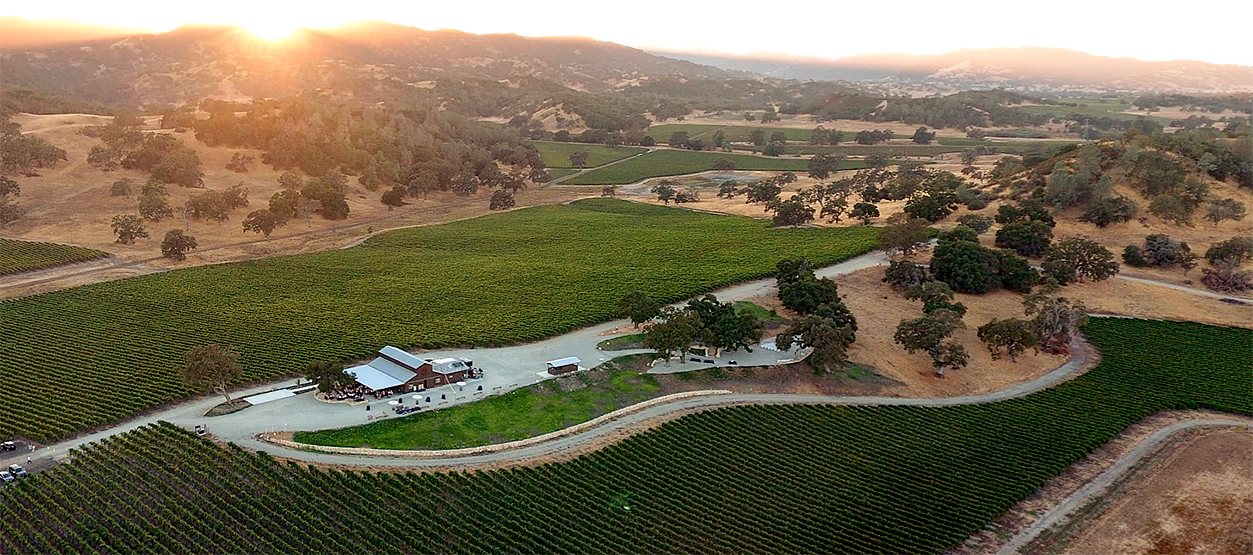 Ancient Peaks Winery is a partnership between three longtime local wine-growing families to craft wines from their jointly-owned Margarita Vineyard on the Santa Margarita Ranch. Co-owners include Karl Wittstrom, Rob Rossi, and Doug Filipponi. In 2005, the current owners were able to purchase the property from the Mondavi family. The first Ancient Peaks Winery bottles were released in 2006. The wines are distributed in 46 states and Canada.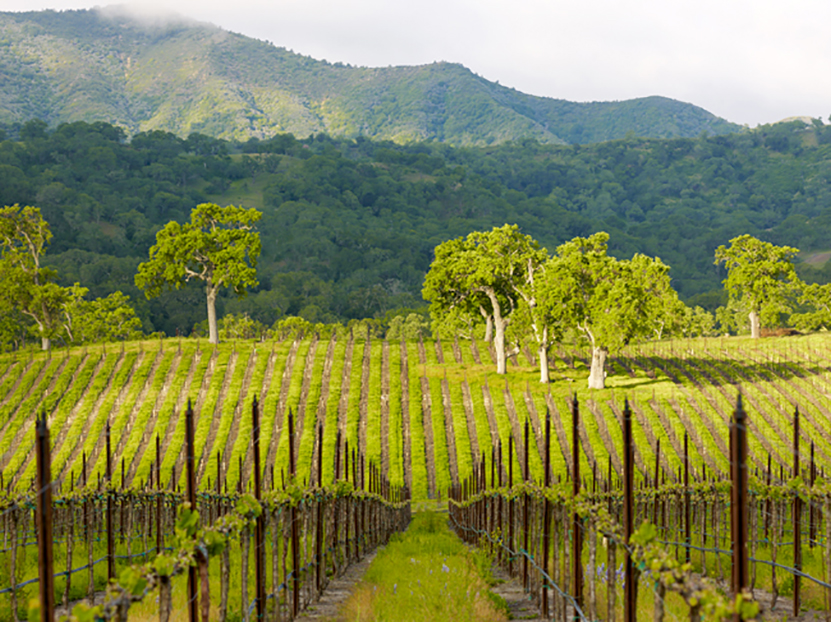 The operation focuses on sustainability. The property includes 18 wind machines for frost protection. Cover crops prevent erosion and combat weeds. There also is a goat program to minimize weeds. Owl boxes, a wild cat program, and raptor attraction minimizes rodents. There are wildlife corridors. No trees were removed in the planting of the vineyard. Energy efficiency is achieved with solar and wind power. There is minimal tractor usage. Social responsibility includes treating employees and the community with care and respect. They note: "our team has competitive wages, medical insurance, training, and education."

Ancient Peaks Cabernet Sauvignon, Paso Robles 2019 is rich, approachable, consistent vintage after vintage. Plenty of dark fruits. Juicy and flagrantly a Cali cab, although it judiciously avoids the excesses that some makers cannot save themselves from. If you like big, ripe-fruit, coat-your-mouth with plush pleasure, this is your Paso pour. Pair with beef, although its lack of significant tannins means it will not as well with heavily marbled cuts; rack of lamb; flank steak; filet mignon; duck breast; roast chicken. Cheese—camembert, swiss, mozzarella, gouda, gruyere. $17-25
Ancient Peaks Winery website, excellent landing page video