Deep ruby color; chocolate, vanilla, plum, violets, mint on the nose; red cherry, chocolate, vanilla, caramel, plum, blackberry on the palate.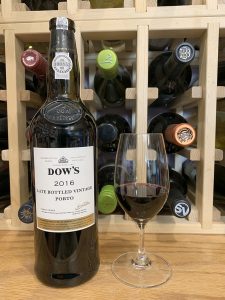 Sweet; soft, peppery tannins and acidity nicely juxtapose with the dark fruit sweetness and alcohol (19.5% ABV). Full, rich body. Although a sweet wine, this presents Dow's legendary dry finish. The 2016 delivers freshness, elegance, and balance.
Many ports have a date on the label. But a capital "V" vintage is special. And the 2016 Vintage Porto was the first of an extraordinary back-to-back declarations of vintage ports by port producers. The last time that happened was in 1872 and 1873—144 years earlier. The 2016 is notable for its elegance and finesse, while the 2017 gave density and dimension. Charles Symington, head winemaker for this effort, reported makers "experienced two equally excellent years" that result in two very different by very high-quality vintages.
The general declaration of a vintage year is announced 18 months after harvest. Weather plays a crucial role. This vintage saw an unseasonably warm winter and an unseasonably cool spring, and both seasons were exceptionally wet. At the end of August, there was 40% more accumulated rainfall than the 30-year average in the Douro. The water reserve helped the vines during a very hot and dry summer. Phenolic ripeness was achieved with relatively low Baumé levels, delivering excellent balance and elegance. Two days of rainfall in mid-September were followed by dry, sunny weather for the remainder of the vintage. Grapes were picked in very fine condition.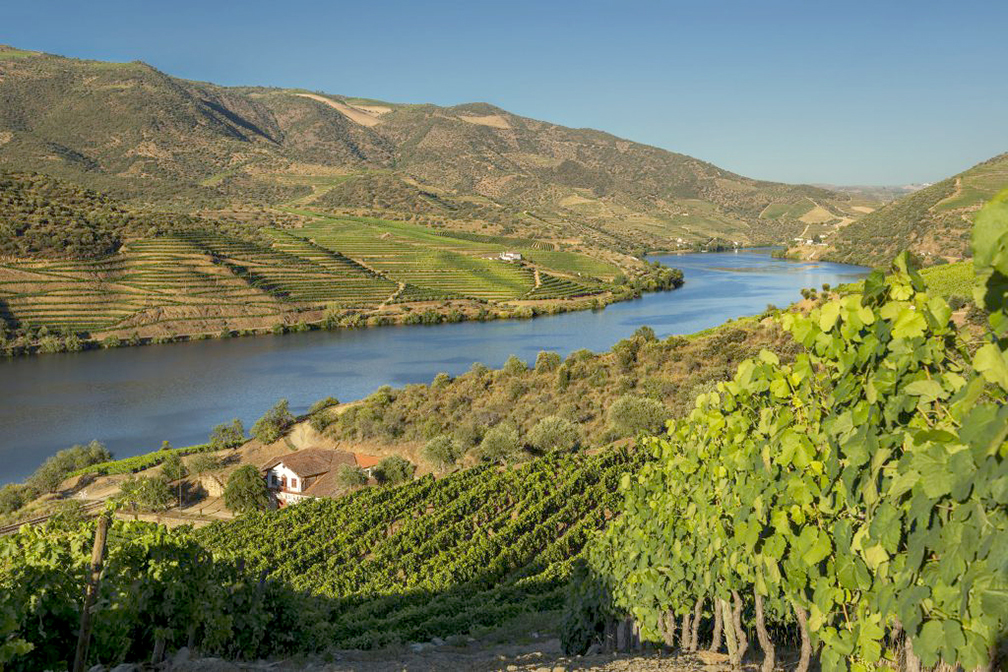 This bottling is not the same thing as Dow's Vintage Ports from the iconic Douro properties of Quinta do Bomfim and Quinta Senhora da Ribeira—but it shares the same provenance and superb vintage conditions. Vintage Port generally sell for well past $100. This sells for a fraction. Late Bottled Vintage Ports (LBV) are only bottled in good years. They are the more affordable versions of Vintage Ports using grapes that didn't quite make it into the primary cuvée. Aged four-to-six years in oak. Dow's late bottled vintage ports are generally recognized as the industry standard.
Port (porto) is a fortified wine. Fortification is achieved by adding brandy or a neutral spirit to wine during fermentation to boost the alcohol content. The addition also means most port wines are sweet because the alcohol kills the yeast before fermentation is complete, leaving sugars behind. A typical port is rich and luscious and has considerable aging potential.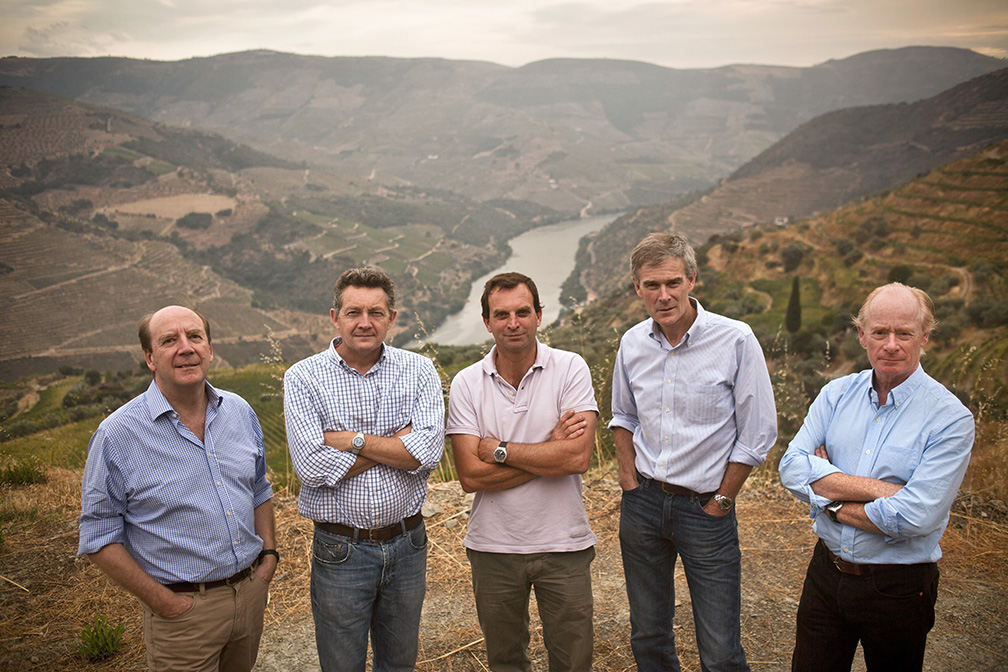 This is a classic LBV from a premier maker. The Symington family dominates Porto and Madeira production in Portugal because they are so good at it. Andrew James Symington became a partner in Dow's in 1912. In 1970, the family bought both major porto makers Graham's and Smith Woodhouse. In 1989 the family became a partner in the Madeira Wine Company, at that time controlled by the Blandy family. The Symingtons now control Cockburn's, Graham's, Warre's, Dow's, Smith Woodhouse, Gould Campbell, Quarles Harris, and Martinez—by far the strongest porto portfolio in the world. They have the largest vineyard ownership in the Douro.
Dow's Late Bottled Vintage Porto 2016 delivers classic Dow's quality. This entry-level pour is easygoing, approachable, and affordable. It comes from a legendary vintage. This is ready to drink when opened, no decanting needed. If stored appropriately—away from light and heat—it will drink well for up to four weeks after opening. This is a superb dessert wine by itself; can pair with darker chocolates, chocolate deserts. Cheese—cured and semi-cured cheeses—cheddar, manchego; blue cheese is classic; aged gouda, gruyere, romano, parmesan. $25-29
Symington Family Estates website