Medium ruby color; raspberry, plum, cherry on the nose; red cherry, raspberry, red plum, strawberry, chocolate on the palate.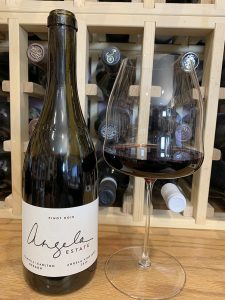 Dry; smooth, supple, delicious, delicate in the mouth. Light-medium body. No decanting needed, silky tannins. Balancing acidity (3.75 pH). Single vineyard. Grapes harvested in cool of early morning in small 14-inch buckets. Hand sorted and de-stemmed, then placed in one-ton bins for small batch fermentation. Gently pressed. Laid for 11 months in 30% new French oak barrels—oak nicely frames the fruit rather competing with it; 13.5% ABV.
Ken Wright planted the vines in 2006 in the Yamhill-Carlton AVA. Clonal selection includes 17 acres of Wädenswil, 12 acres of Dijon 777, and five acres of Dijon 115 on Riparia Gloire 101-14 & 3309 rootstocks. The website notes: "Every wine produced under the Angela Estate label is single vineyard, estate Pinot Noir. The vines are farmed nutritionally, which treats the microbiology in the vineyards section by section. Soil and stem samples are analyzed for nutritional value. It is the most specific grape farming imaginable."
Angela Estate is a small, family-owned craft winery in Oregon with an international pedigree. The owner, Antony Beck is a native South African wine producer who began Angela Estate with a passion for family and Pinot Noir. Antony created the winery as a celebration of his wife, Angela and their five children. The couple reside in Lexington, KY on their throughbred farm, Gainesway. Antony continues his father's legacy in South Africa with Graham Beck winery and began a new one in Oregon with his friend, winemaker Ken Wright.
Angela Estate was founded in the Yamhill-Carlton District of the Willamette Valley in 2006. Building on a family legacy of winegrowing that started at Graham Beck Winery in South Africa, Beck focuses on making provocative, world-class wines that will endure.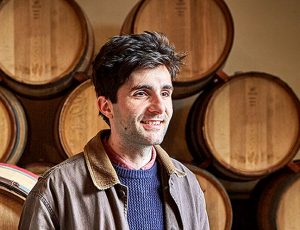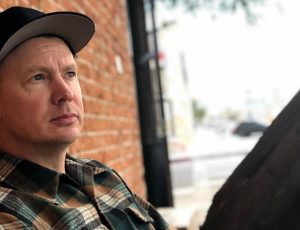 Winemaker Alban Debeaulieu leads the evolution of Angela Estate, producing an exacting style of Pinot Noir and Chardonnay that is full of life and expressive of the vineyards where they are grown. Heath Payne is the viticulturist responsible for management of the Angela Estate land. The website notes: "Heath is dedicated to regenerative farming using an organic and biodynamic farm program, eliminating all herbicides, and expanding the species of plants grown to support polyculture and native habitats and species."
Angela Estate Pinot Noir Yamhill-Carlton, Oregon 2015 sports complexity and nuance in a Burgundian style. Oregon and Washington are pinot noir stars in the United States, and this is an example why. Tasty, approachable, but with some red fruit assertiveness just to let you know there is some serious wine going on here. Pair with beef bourguignon; salmon, lighter fish; lighter beef; veal; poultry, especially turkey; lamb. $35-48
Sadly, the Angela Vineyards website contains no useable photographs to share with you.