Pale copper color; blood orange, strawberry, apple, cherry on the nose; citrus, blood orange, cantaloupe, lemon, white peach, strawberry, watermelon on the palate.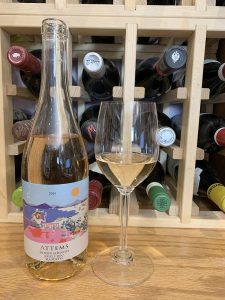 Dry; light body; fresh and ephemeral—you taste the rosé fruits and then it is gone. Tangy finish lasts only a few seconds. That is the nature of pinot grigio/pinot gris, a mutation of pinot noir. No oak, no tannins. A touch of minerality late in the mid-palate. Fresh acidity. 12.5% ABV
The wine gets its "ramato" name from it pale copper color. "Ramato" is the Italian word for "coppery." This wine is versatile because of its demure character. It is not going to compete with any light meal you serve. It is not built for any ardent food, such fare would completely overpower the wine—might as well drink water. But when you want a simple, shy sip—especially served well-chilled on a hot day—this certainly will work.
Following de-stemming, juice was in contact for the skins for just eight hours, thus the very light hue. Underwent low-temperature fermentation for 15 days to preserve freshness and lightness. After fermentation, wine lay on the lees for four months to provide depth and complexity. Delicate lightness with some fruitiness is the signal feature of this wine.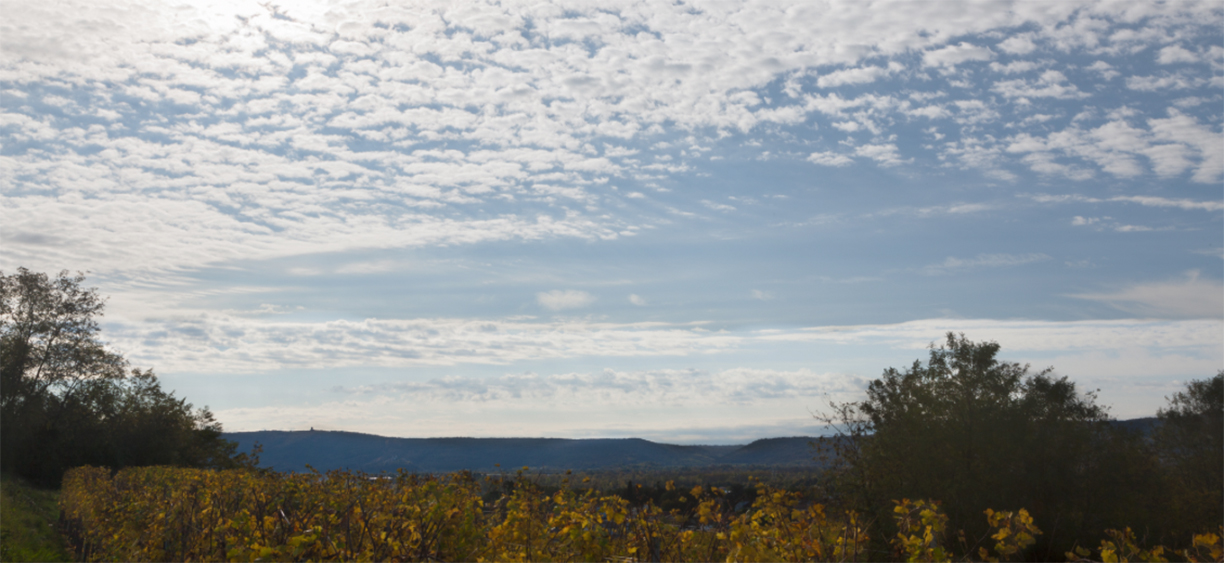 Records indicate Attems Friuli vineyards date back to 1106. The estate covers 109 acres of south-facing slopes to the west of Goizia, protected from both the cold northerly winds and the "bora" wind of Trieste. Friuli Venezia Giulia has been one of the leading grape-growing regions in Italy since the 1800s.

Today, Attems is part of the Frescobaldi family company. The Frescobaldi family have been major players in Florence and Tuscany for more than 700 years. They began producing wine in Tuscany in 1308; some of their customers included Michelangelo and Henry VIII. At the high point of medieval Florence, the Frescobaldi family spread its influence as bankers, earning the title of treasures to the English crown. A little while later, with the flowering of the Renaissance, they became patrons of major works in Florence, including construction of the Santa Trinita bridge and the Basilica of Santo Spirito.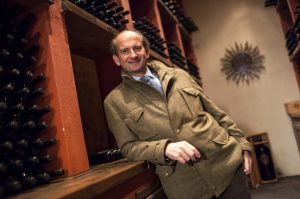 In 2013, Lamberto Frescobaldi became president of the company, the 30th generation of the family to hold the position, taking over from his uncle Leonardo. Lamberto studied at UC-Davis and has worked to modernize the company and expand in the U.S. and other markets since the late 1980s. He became vice president in 2007 and oversaw the renewal of the estates in the family's extensive portfolio, including their acreage in Friuli-Venezia Giulia. They purchased the Attems winery and vineyards in 2000.
Attems Pinot Grigio Ramato, Fruili DOC 2019 is very delicate, a wisp of a wine. Simple, delicate, very easy drinker. People who think they do not like wine can easily sip this without trepidation. Works as innocuous aperitif; pair with shellfish and light fish; fried catfish; cured meats and charcuterie board; mandarin orange chicken; fruits—strawberry, melon; vegetarian fare; desserts—key lime pie, lemon sorbet; mozzarella and light, creamy cheese. $15-21
Attems website, nice landing page video