Deep gold color; lemon, grapefruit, melon, white flowers on the nose; white peach, pear, apple, apricot, citrus, spice, minerality-saline on the palate.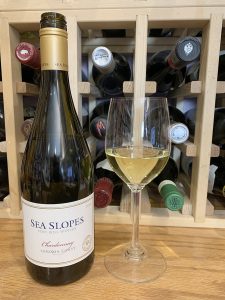 Dry; bright acidity; light-medium body with smooth, supple texture. Creamy, rich finish. Full malolactic fermentation. Merely a suggestion of oak—fermented in stainless steel and French oak, only 5% new. Held on the lees for 14 months. Thanks to the vineyard location next to the Pacific, there is sea brine salinity on the mid-palate and finish, auguring well for its fit with food. 13.5% ABV
The 2019 vintage threw Fort Ross Winery curveballs. Early in the season they experience light snow and frost, rare when your vineyards are less than a mile from the Pacific Ocean. Later came a heatwave to encourage ripening. Fort Ross picks at night, so grapes arrived at the winery cool, as intended. Then came "howling 60-mile-an-hour winds that blew open locked doors." Perhaps as a result of the early frost, 2019 delivered a modest crop that produced 956 cases—they have produced more than 3,000 cases in some vintages.
It appears there has been a subtle name change. Earlier, they identified as "Fort Ross Vineyards." Now, on the label and tech sheets, it is "Fort Ross Winery." If you search for this wine, just use "Fort Ross Chardonnay" and you'll get hits.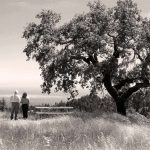 Fort Ross Winery owners Lester and Linda Schwartz met as students at the University of Cape Town, South Africa in the 1960s. The son of a lawyer and farmer, Lester studied geology, switched to law and became an attorney. Linda earned her degree in music composition and theory. They married in 1967, moved to California nine years later, where Lester practiced law in San Francisco and Linda joined a consulting firm advising non-profit arts organizations.
The website tells the winery's story of risk taking and resilience: "In 1988 owners Lester and Linda Schwartz purchased a section of virgin forest and grasslands in the high coastal ridges of the Sonoma coast overlooking the Pacific Ocean. Told by academics that it was too risky to plant a vineyard on these cool, foggy coastal ridges so close to the Ocean they were undeterred. After experimenting for several years with assorted clones, rootstocks and trellising systems they concluded that the property had the potential to grow exceptional Pinot Noir and Chardonnay.
"In 1994, after carefully sourcing exceptional heritage clones whose attributes they believed would reveal the terroir and varietal typicity, they began to prepare and plant the first vineyard blocks. Lester and Linda spent many days personally digging plant holes and planting vines as they meticulously laid out their 53-acre vineyard with roads, underground drainage and irrigation systems while developing and building a reservoir and designing a custom trellis system."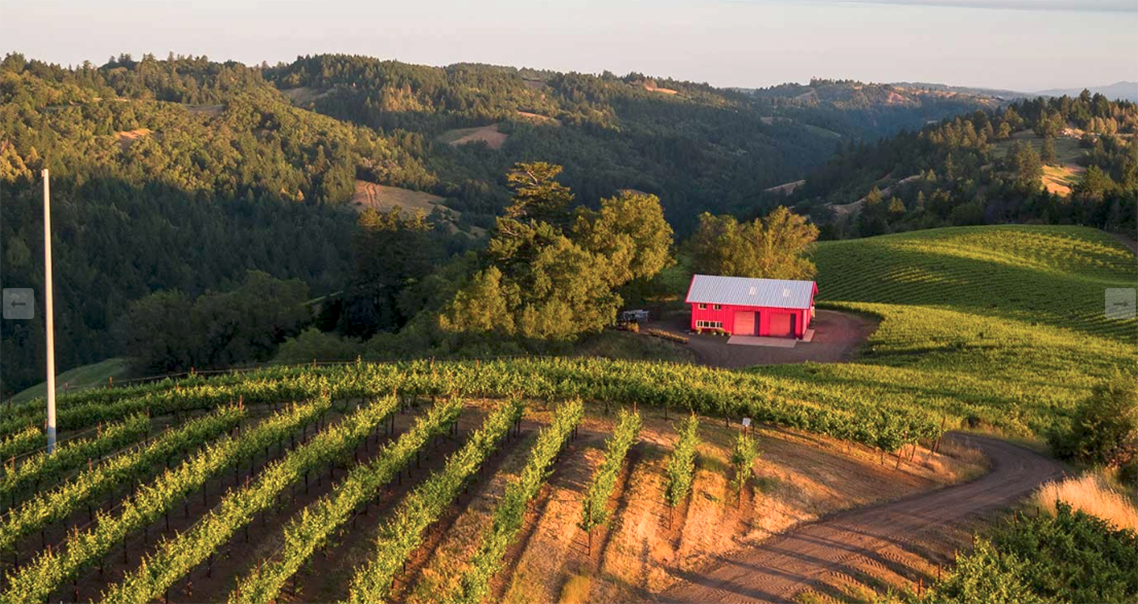 Fort Ross Winery practices sustainable farming. Website: "Detailed prevention defines the holistic farming practices. We microscopically inspect the leaves, shoots and growing clusters with a jeweler's magnifying loop to find any hints of potential problems. Careful vigilance is substituted in place of actions that can disturb the balance of nature. Other environmental aspects: rainwater is captured in the large pond then used for irrigation and the runoff is filtered through lower level silt ponds before entering natural streams."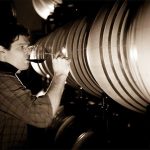 Jeff Pisoni is the winemaker. He grew up on the family farm and vineyards and earned a degree in enology from Cal State-Fresno. He worked for a couple of wineries, then started making wine full-time with his family. From the website: "Jeff loves the interwoven art, science and craft aspects of winemaking, and the never-ending learning and appreciation of nature found while working with the vineyards and wine."
Fort Ross Winery Sea Slopes Chardonnay, Sonoma Coast 2019 is elegant, complex, sophisticated, exceptionally smooth and creamy. Pleasure in your mouth with a grain of sea salt on the finish to enhance your enjoyment of the meal. Pair with subtly flavored poultry and pork; rich fish; shellfish; boiled shrimp; tossed salads with fruits and candied walnuts; vegetarian fare; brie, fontina, ricotta cheese. $26-30
Fort Ross Winery website with nice video—click on "Story"