Medium gold color; white peach, baked apple on muted nose; white peach, baked yellow apple, starfruit, nutmeg, spice on the palate.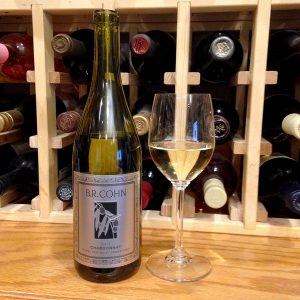 Dry, almost off-dry; medium body; creamy, round and smooth from battonage (lees stirring) and 100% malolactic fermentation; 100% chardonnay grapes; 13.5% ABV. Nice clean, easy drinker with relaxed acidity (3.56 pH) which means it has some limitations in food pairing, but is in nice spot for solo sipping. Plenty of ripe fruit gives this illusion of sweetness. Hints of cinnamon and oak, dash of vanilla.
This is not an over-oaked California butter bomb; it does fit the profile of a smooth, fun-to-drink chard. As I noted in review of 2015, B.R. Cohn deftly plays oak and malo to avoid the excesses that engendered the ABC (Anything But Chardonnay) movement. Thankfully, efforts such as this from Cohn have become the California easy drinker chard norm.
The winery has pop musical culture back story. The original owner, Bruce Cohn, is more famous as the longtime (more than 40 years) manager of the Doobie Brothers band. Cohn has a music heritage—his father sang Italian arias and mom sang with Frank Sinatra in the Chicago nightclub scene.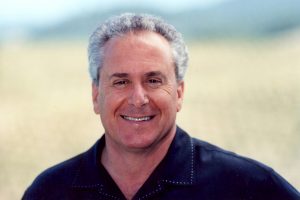 In 1974, Cohn purchased an old dairy in Glen Ellen in Sonoma to balance his Doobie Brothers life. He became involved in the winery and olive ambiance of the property (it is called Olive Hills Estate), first selling grapes to other vintners, then founding B.R. Cohn Winery in 1984. In 1990, he began producing the first single-estate olive oil in California in more than a century. Wine and olive oil are classic marriages, and the property continues to produce both today. Glenn Hugo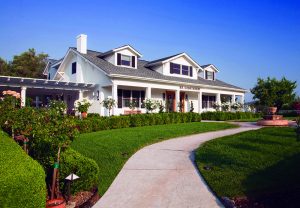 The winery famously employed some iconic winemakers—legendary Helen Turley and Merry Edwards for starters. Glenn Hugo is the B.R. Cohn winemaker today.In 2015, Cohn sold the wine operation to Vintage Wine Estates, although the Cohn family continues to live on the property. Cohn also continues to manage the Doobie Brothers—"Listen to the Music," "Long Train Running," "Black Water," the hits go on and on.
B.R. Cohn Silver Label Chardonnay, Russian River Valley 2016 is defined by its creamy smoothness, abetted by rich fruits. A classic, laid-back California chard that nimbly avoids the oaky-dokey butter bomb calamities that once imperiled this style. Will work nicely as an aperitif with its round smoothness and easy drinkability. Pair with seafood, salads, other light fare; mild, buttery, creamy dishes; corn, butternut squash, foods caramelized from roasting or grilling—like crisp-skinned roast chicken; risotto; cream-enhanced soups, sauces, pasts. $16-20