Deep ruby-black color; dark fruits on light nose; blackberry, blueberry, black plum, dried fig, pomegranate on the palate.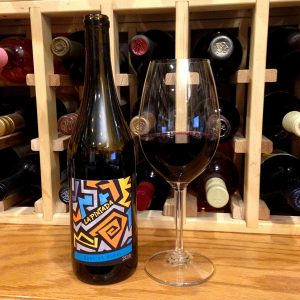 Dry; Light-medium body; earthy, fruit-forward wine with some rusticity; simple tannins that surprisingly become dusty on the finish; medium-low acidity. Simple wine that improves with time in glass; decanting suggested. Bobal has some of the highest concentration of resveratrol, the anti-aging antioxidant several studies indicate is beneficial for cardiovascular health. 13.2% ABV
Bobal is the second-most planted red grape in Spain, and third-most planted of all, behind airén and tempranillo. It is a vigorous producer; tonnage per acre must be controlled to produce quality wine. The better bobal wines come from higher elevations.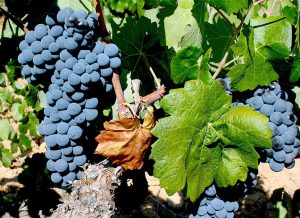 The name comes from the shape of a bobal grape bunch, which is similar to a bull's head. The Latin word for bull is "bovale," the bobal name evolved from that. Bobal makes some the darkest wine in the world because it has one of the highest levels of anthocyanin (water-soluble vacuolar color pigments). Bobal traditionally has been backbone of cheap table/jug wines in Spain, but that is changing, as this effort demonstrates. Valencia is the principal region for bobal and where this wine was grown and made.
La Pintada Spanish Bobal 2016 is simple, earthy, easy drinker with mild, dusty tannins and low acidity. This rises above the table wine niche of the simplest, vin ordinaire level, but bobal can be encouraged to do more than what pours from this bottle. La Pintada Spanish Bobal primarily is a wine club brand; there is no website or source of winery or vineyard photos. Pair with well-marbled rib-eye; lamb chops; orange chicken; roast chicken with pomegranate-molasses sauce; burgers; pizza; barbecue. Somewhat pricey for what it is; mainly sold through Lot18 wine club where you must buy three bottles at a time. $18