Medium yellow-gold color; citrus, gooseberry, white peach, green apple on the nose; grapefruit, gooseberry, green apple, white peach, lime, oak-vanilla on the palate.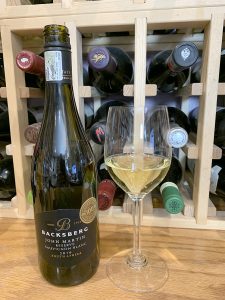 Dry; good acidity (3.33 pH), smooth almost creamy. Medium-plus body. Oak influence from five-to-six weeks in French barriques. Rests on the lees in tank for five months—thus the creaminess and depth. Fruit forward. 13.5% ABV
There is a story behind the John Martin name on the label. Martin was the former general manager at Backsberg, spending more than 30 years at the winery. There were two things Martin did not like—sauvignon blanc and use of wood with white wines. The name is a gentle dig by Sydney Back at his longtime friend.
Charles Louis Back, a penniless, illiterate, Jewish refugee from Lithuania, started the wine operation in 1902. His son, Sydney Back, took over in 1942, followed by grandson Michael Back in 1976. Simon Back, the fourth generation, was the CEO when this wine was made. Simon is grooming his son, Eli Back, to continue the family legacy.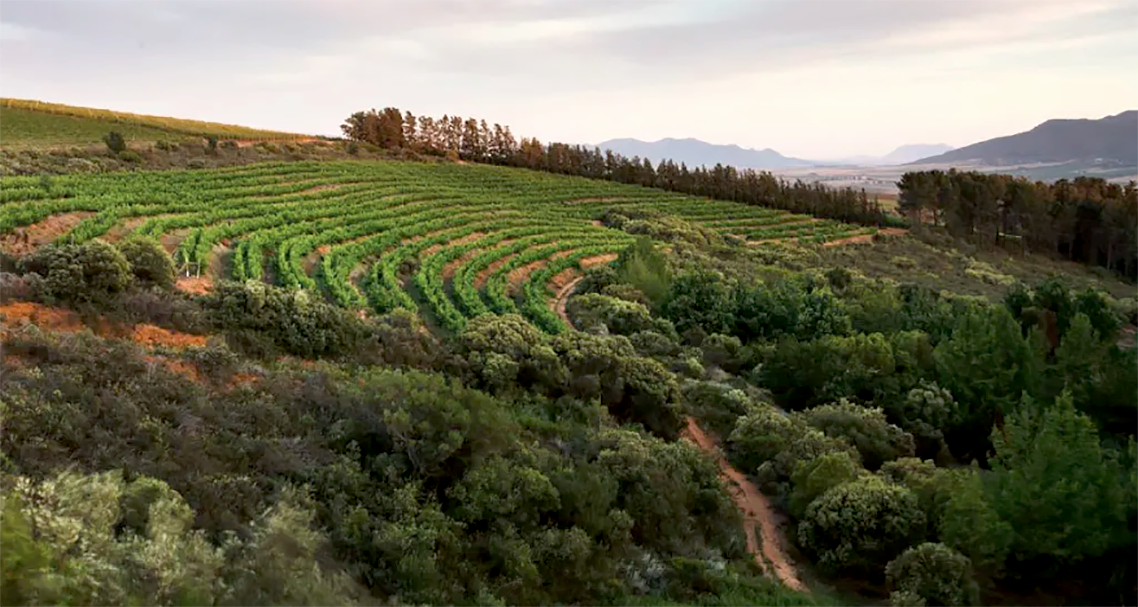 The website notes: "Over the years the estate has gone through many iterations since its purchase by CL Back in 1916. In its 104 years, it has been a mixed farming operation—from fruit to grapes and even livestock—but today the focus is on the wine business. Celebrating four generations of family ownership, and several years of quality winemaking, Backsberg continues to thrive by honouring the past whilst simultaneously forging ahead with forward-thinking holistic practices."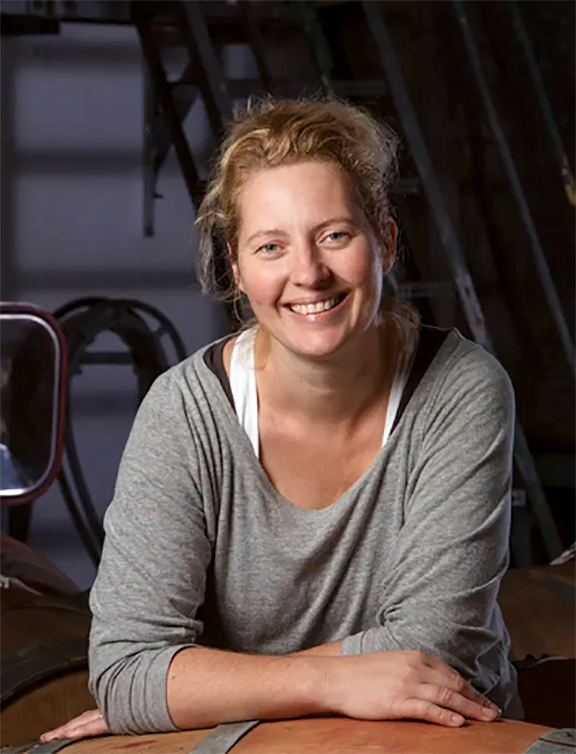 Backsberg is South Africa's first carbon-neutral winery. Alicia Rechner is Backsberg's winemaker. She also is the master brandy distiller. She joined the winery in 2002. She notes "each and every harvest is something special." She says she is "a technical winemaker who prefers the chemistry to be spot on." The website notes "her style is simple and logical."
Backsberg entered a new phase in its history in 2021, five years after this wine was made. From the website: "DGB, South Africa's leading premier wine company, has concluded a deal to acquire the majority shareholding in Backsberg, a long-established name in the Cape winelands which has been in the hands of the famous Back family for over a century. The transaction follows the sale of Backsberg's main Simondium farm late last year.
"We are delighted the Back family will continue its involvement with the brand, as Simon Back will remain a director of Backsberg Family Wines. Our goal is to build on the success of Backsberg together with the Back family who, I am glad to say, share our excitement and optimism for the road ahead," says Hutchinson [Tim Hutchinson, executive chairman of DGB].
"Michael Back says, "As I head into retirement after 45 years in the wine industry I am thrilled that Simon and DGB are joining hands to grow and develop the Backsberg brand. Family businesses need to evolve, be flexible and fleet-footed, and coming together with DGB—a strong, principled, and innovative wine company—meets this goal."
Backsberg John Martin Reserve Sauvignon Blanc, South Africa 2016 is smooth, creamy, tasty, easy drinking sauv blanc thanks to time in oak and extended time on the lees. This is the gentle, softer side of sauvignon blanc, a contrast to efforts from New Zealand. Same time, there is the acidity and fruitiness that makes sauv blanc one of the most versatile food wines in the world. Pair with shellfish; seafood; poultry; creamy pasta; vegetarian fare; goat cheese. $14-20
U.S. Backsberg importer website