Deep ruby color; mulberry, strawberry, oak spice on the nose; black cherry, fig, blackberry, blueberry, meat, oak, smoke on the palate.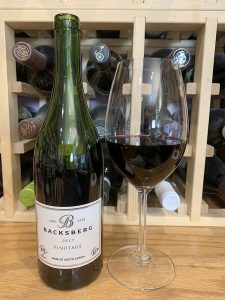 Dry; medium, dusty tannin; low acidity. Rich, intense dark fruit flavors dominate. Tannin and acidity are minor characters in this drama. Medium body. The wine spent nine months in largely neutral French oak. Wine is kosher and mevushal. 14% ABV
Pinotage is a cross between cinsault and pinot noir. It was created in South Africa in 1925 at the University of Stellenbosch by Professor Abraham Perold. Perold, however, never got to taste his progeny. Dr. Charles Niehaus, a young lecturer at the university, saved four seeds when Perold left the university. Niehaus nurtured the seeds and the resulting vines. It was not until 1941, the year of Perold's death, that the first pinotage wine was made.
Pinotage is South Africa's signature red wine, although the country grows more cabernet sauvignon and syrah. While pinotage has pinot noir as a parent, pinotage tastes more like shiraz (Australian syrah). On the other hand, pinotage retains pinot noir's penchant to be petulant, so it easily can get out of hand. It is the little girl with the curl—when it is good, it can be very good. But when it is bad, it is horrid. Backsberg Kosher Pinotage is not horrid. As South Africa's wine industry has matured, pinotage's horrid today wane. Great values, often. Horrid sometimes; mercifully less often.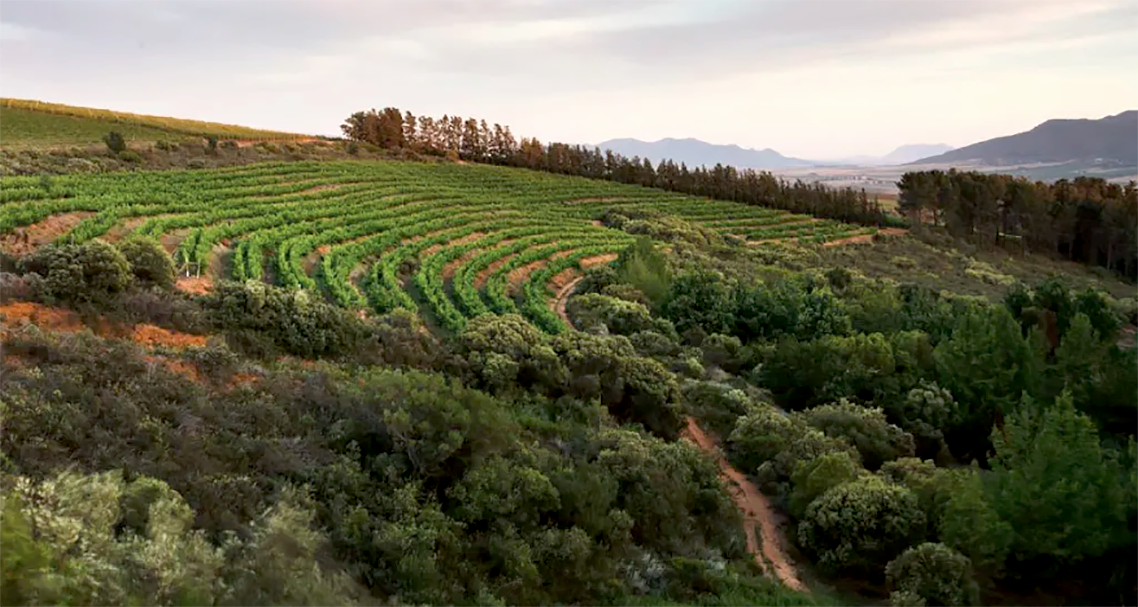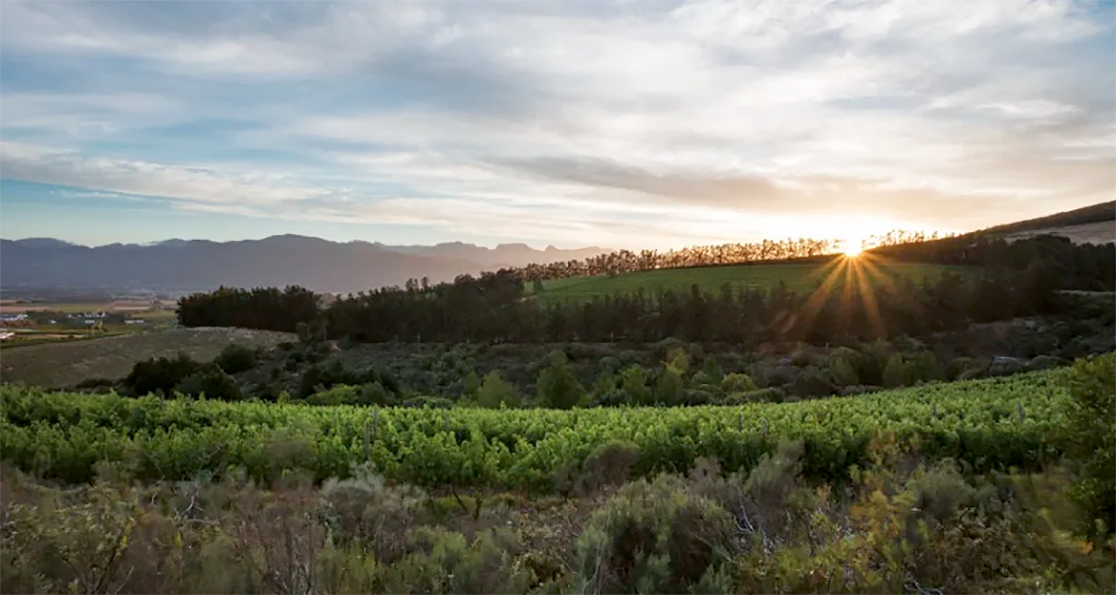 Most very good pinotage gets consumed in South Africa and never makes it to U.S. stores. Some, thankfully, does. It is more muscular and assertive than pinot noir, but you can still sense the pinot parentage even if the wine seems more eager to be shiraz. Cinsault adds softness and bouquet. Pinotage can be like a body builder in a well-tailored tuxedo. This is not as assertive as some I have tasted, but you definitely know you are sipping a red-black fruited wine with an attitude.
Charles Louis Back, a penniless, illiterate, Jewish refugee from Lithuania, started the wine operation in 1902. His son, Sydney Back, took over in 1942, followed by grandson Michael Back in 1976. Simon Back, the fourth generation, is the current CEO. Simon is grooming his son, Eli Back, to continue the family legacy. They make an entire line of kosher wines, but not all their wines are kosher.
The website notes: "Over the years the estate has gone through many iterations since its purchase by CL Back in 1916. In its 104 years, it has been a mixed farming operation—from fruit to grapes and even livestock—but today the focus is on the wine business. Celebrating four generations of family ownership, and several years of quality winemaking, Backsberg continues to thrive by honouring the past whilst simultaneously forging ahead with forward-thinking holistic practices."
Backsberg is South Africa's first carbon-neutral winery. Alicia Rchner is Backsberg's winemaker. She also is the master brandy distiller. She joined the winery in 2002. She notes "each and every harvest is something special." She says she is "a technical winemaker who prefers the chemistry to be spot on." The website notes "her style is simple and logical."
Backsberg Kosher Pinotage, South Africa 2017 is black-fruit-forward presentation of South Africa's mercurial gift to the world of wine. Supple texture, relaxed tannins and acidity. That said, it is wine with some swagger and personality, thanks to the assertiveness of its fruit. If you enjoy shiraz over pinot noir, you will enjoy this wine. Pair with beef, especially roasted; barbecue; sausage; wild game—venison; lamb; poultry; gouda, cheddar, gruyére cheese. $13-18