Light tawny color; caramel, prune, honey, butterscotch, smoke, oak on the nose; raisins, caramel, honey, hazelnut, butterscotch, prune, toffee, orange peel on the palate.
Sweet, but less sweet than malmsey. Sweeter than sercial or verdelho. Excellent balancing acidity (3.5 pH)—the key to quality Madeira. Medium richness. Long and satisfying finish.
Cossart Gordon Bual is aged in American oak casks in the traditional canteiro system. That involves the gentle heating of the wine in the lofts of the lodges in Funchal. Over the years, the wine is transferred from the top floors, where it is hottest, to the middle floors, and finally ground floors, where it is coolest. After this gradual estufagem (a three-to-four months heating process), the wine is racked and fined before blending. 19% ABV
Bual is made with several grapes, but the main one is boal cachudo, which in DNA profiling indicates it is same as malvasia fina grown in the Douro valley and used to make port. The wine is labeled "boal" in Portugal, Anglicized to bual for export. As an oxidized, fortified wine, bual—and Madeira in general—are among the world's most age-worthy wines. Buckingham Palace holds more than 25,000 bottles of wine; the oldest is a bottle of bual from 1815.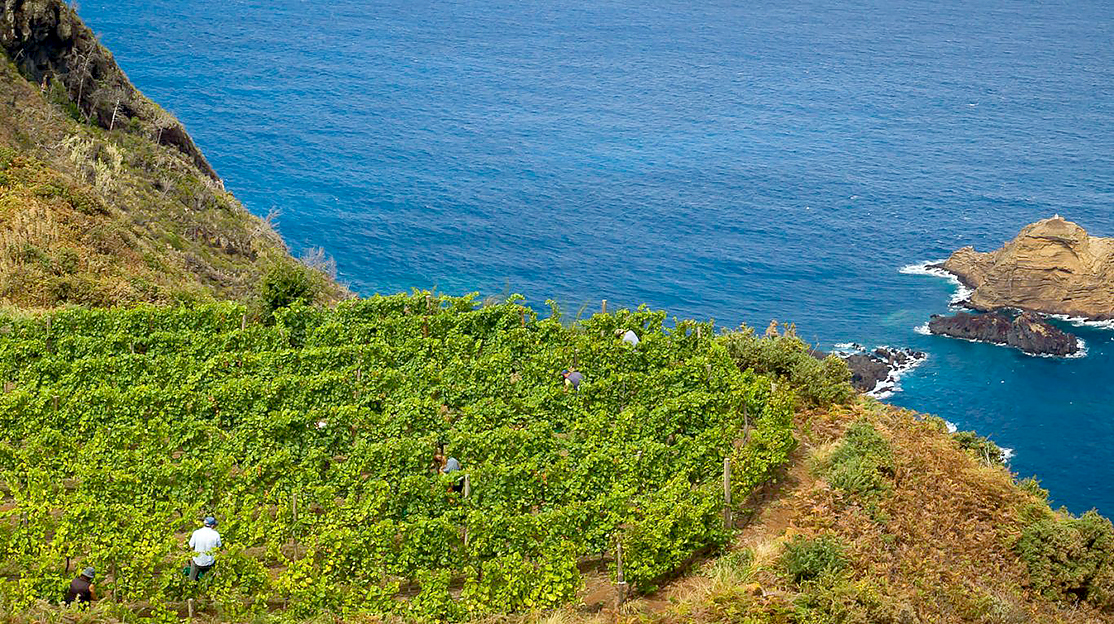 Established in 1745, Cossart Gordon is the oldest shipper of Madeira wines. Originally founded by Scotsmen Grancis Newton and William Gordon, William Cossart joined the winery in 1808. They were the first to ship wines labeled "Madeira." They built their reputation shipping wine to American colonies such that their finest Madeira was called "American Madeira," although—of course—authentic Madeira is only made on the Portuguese island of Madeira off the coast of Africa, west of Casablanca.
Cossart Gordon Bual 10 Year Old Madeira is delicious, medium rich. Bual is the "middle" grape in the Madeira spectrum. Sweet without being cloying. Cossart Gordon is the oldest Madeira shipper—they were the first to call the wine Madeira. Superbly works solo as a dessert wine. Famously pairs with hard cheeses; nuts; dark chocolate—cocoa count of 75% or more. $35-45 (500 ml)