Medium ruby color; cherry, red fruits on the nose; cherry, plum, blackberry, sun-dried tomato, touch of lemon zest on the palate.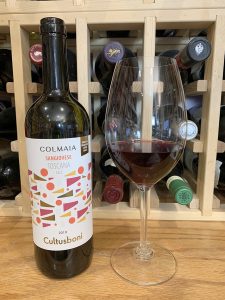 Dry; easy-going tannin with soft balancing acidity. All the sangiovese grapes—this is 100% sangiovese—are certified organic. Fermented in stainless steel, including malolactic. Native indigenous yeasts. No oak used, putting focus on the sangiovese fruit. Medium body. Filtered with cellulose membrane for clarity. 13% ABV
There is some confusion about the name. The vineyard and winery are "Badia a Coltibuono" while the wine label is "Badia a Cultusboni." Other wine labels go with "Badia a Coltibuono". Badia a Cultusboni is a négociant line using grapes purchased from Tuscan growers and sold at lower price points. The Badia a Coltibuono label indicates estate-grown grapes and sells at higher price points. Their Badia a Coltibuono Chianti Classico Riserva, for instance, sells for three times the cost of this Colmaia effort. Badia a Coltibuono is more than a winery—it offers a hotel, apartments, a restaurant, cooking classes, and makes artisanal olive oils, balsamic vinegar, and red wine vinegar.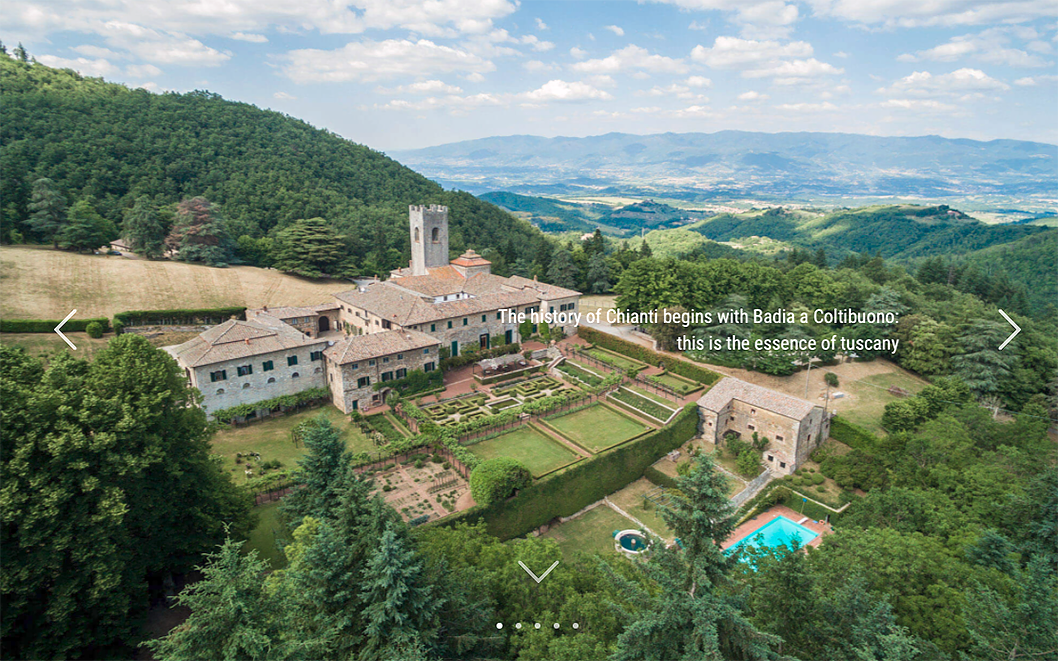 The Cultibuono name roughly translates as "Abbey of Good Culture." The origins trace to 1051 when San Giovanni Gualberto, founder of the Vallombrosan order and patron saint of foresters, rangers, and parks, established the abbey. The Vallombrosans also may have been the first to cultivate sangiovese in Tuscany.
The website notes: "The Latin name was then: Badia a Cultus Boni, meaning alternatively " good cult", "good culture", "good agriculture" or "good harvest". A monk's document from Coltibuono, dated from the 12th century, mentions for the first time ever the word Chianti referring to this area."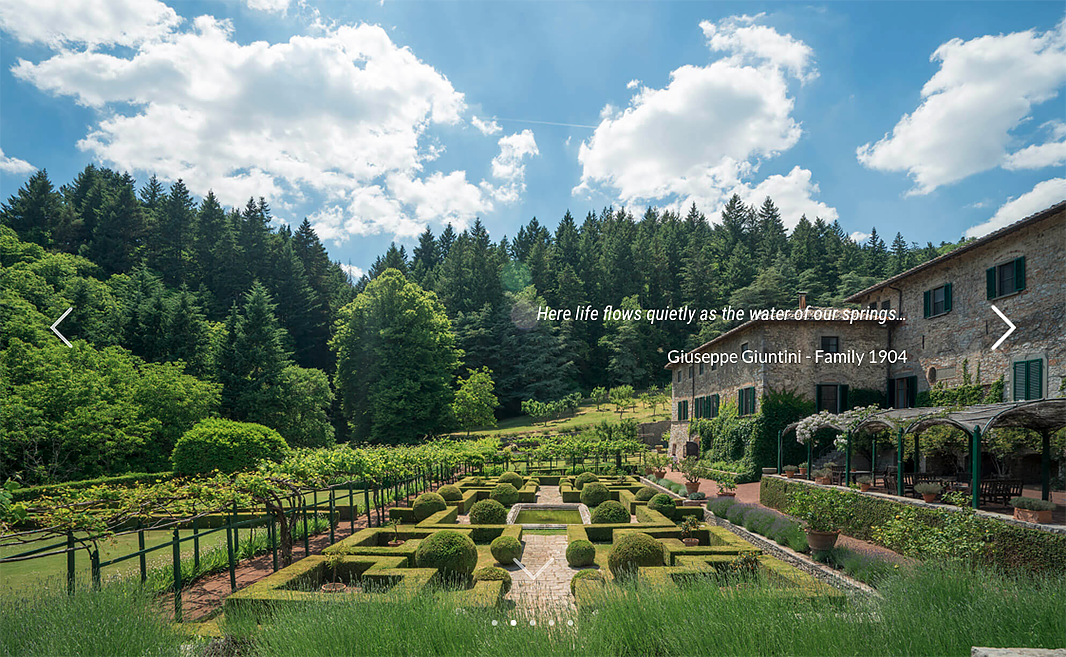 A badia—abbey—held a special place in Western Europe. The abbeys not only served as places of worship, they also were centers of learning and laboratories for agricultural advances. The monastery was active from the 1000s until 1810 when Napoleon annexed most of the church property in Tuscany. Some went to friends, others were sold.
After secularization, there were two owners before the Stucchi family secured the property in 1846. It became a commercial winery in 1957. Today, Roberto Stucchi Prinetti and his siblings—Emanuela and Paolo— are the seventh generation to be stewards of the land. Their philosophy is to emphasize organic practices, clonal diversity, and restrained use of oak.
Badia a Cultusboni Colmaia Sangiovese, Toscana 2019 is crisp, fresh, modern take on sangiovese. Easy drinker with touch of tartness. Organically grown grapes. Excellent QPR (quality-price ratio). Pair with range of foods; beef; lamb; veal; poultry, cured meats; charcuterie board; aged pecorino toscano, aged asiago, blue cheese, mozzarella, parmesan cheese. $13-18
Dalla Terra winery direct; importer to U.S. website