Pale straw color; orange blossom, Meyer lemon, acacia flowers on the nose; mandarine orange on the nose; honey, orange, Meyer lemon honeysuckle on the palate.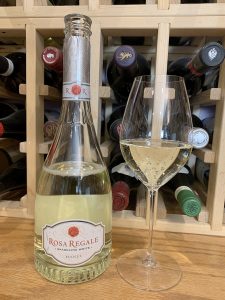 Dolce—102 g/L residual sugar, which lands it solidly in sweet wine category. Some balancing acidity. This is 100% moscato bianco. Fermented in stainless steel to preserve the moscato fruitiness. Temperature-controlled fermentation stopped at 7.3% ABV. Sweet without being cloying. Honey and moscato sweetness dominate the experience but acidity and winemaking expertise reel this back from being a cartoonishly sweet wine.
Banfi is an important player in the wine world, and its story is interesting. From the website: "Banfi is a private concern, founded in New York in 1919 by John Mariani, Sr. and today owned and operated by his grandchildren. The company is focused on the production and import of wine."
Castello Banfi is a multi-generation family business. Cristina Mariani-May and her cousin James Mariani manage the business. Cristina graduated from Georgetown University, then earned her master's from Columbia University's School of Business. Under her leadership, Banfi was the first winery in the world to earn international recognition for exceptional environmental, ethical and social responsibility. James graduated from Colgate University and earned his master's in business administration at Cornell, so this may be an Italian family business, but they also understand America: smart people making smart wine.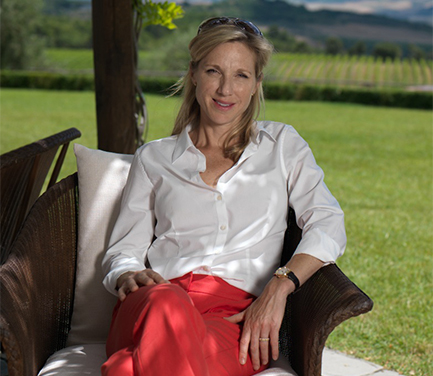 Banfi Rosa Regale Asti Sparkling White Wine DOCG 2020 is honey-sweet with some crispness and moscato affability. Excellent for summer fun. You either enjoy sweet moscato wines are you don't. If you enjoy, this is more than worthy of a tasting try. Works as an aperitif, particularly for sippers who enjoy sweetness. Works with a charcuterie board with same sippers. Can easily work as a pairing with dessert pastries and ice cream that is not too sweet. $23
Banfi website, plenty of content, worth a visit