Light ruby color; cranberry, redcurrant, strawberry, plum on the nose; cherry, plum, raspberry, strawberry, cinnamon, thyme on the palate.
Dry; sleek, smooth; whisper of oak—11 months in barrel, 20% new oak. Light-medium body; 100% pinot noir; 777, pommard, 114 clones from Beacon Hill and La Colina vineyards. Silky tannins; good acidity. Quietly composed red fruits; bit of redcurrant tang on the finish is the most assertive of the fruit flavors; 13.8% ABV.
The husband and wife team of George Hillberry and Carla Rodríguez own Beacon Hill. The website explains they were driving through Willamette wine country in 2010 "when they stopped by Beacon Hill to pick up equipment they purchased from the prior owner. After a few friendly exchanges, Carla was able to connect with him given her time spent in his homeland of Romania, where she served as a Peace Corps Volunteer. George and Carla immediately fell in love with the property and realized the tremendous care and love that had been placed on the site. Six months later, in April 2011 George and Carla were official owners of Beacon Hill Winery & Vineyard."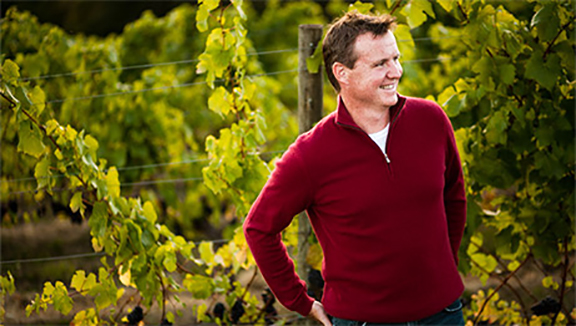 Hillberry is a two-decade veteran of the Oregon wine industry. His family spent extensive time abroad when he was growing up. Hillberry's formative years were spent in Brazil and Spain. The family, however, always considered Oregon home. Hillberry earned a business degree from the USC and an MBA from Baldwin-Wallace. In 2000, he moved to Oregon and started a vineyard management company and other wine-related operations. Those were sold in 2010 in order to purchase Beacon Hill.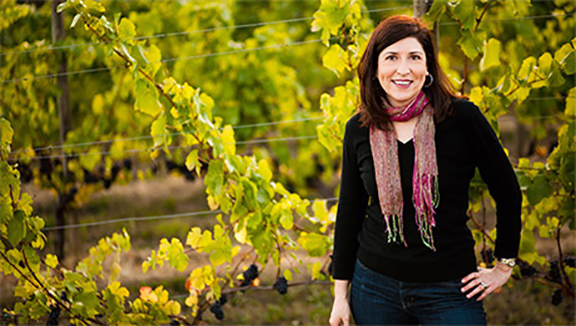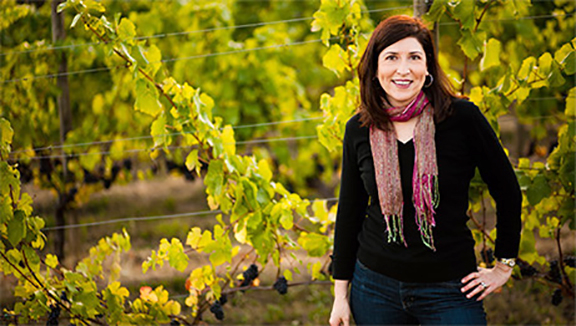 Carla Rodríguez was born and raised in Northern México and moved to Texas to earn an undergraduate degree in finance. In 2001, she joined the Peace Corps and spent two years in Constanta, on the Black Sea coast of Romania, as an environmental volunteer. After her Peace Corp service, she spent six months traveling the world with a small backpack and two friends. She earned an MBA in international business from Thunderbird when she returned to the U.S., then landed a job with a high tech company in Portland. She expected a short stay in the Northwest; then met George. The website notes: "Carla continues to work full time in Finance and manages all aspects of the tasting room, private events, and the vacation rentals within the Beacon Hill property."
Beacon Hill sources its grapes from La Colina and La Sierra vineyards in the Dundee Hills and the estate Beacon Hill vineyard in Yamhill-Carlton. The grapes for this effort come from Beacon Hill and La Colina. The vineyard and winery are LIVE certified—meaning the farming and winemaking is as sustainable and eco-friendly as possible. They also are certified Salmon-Safe.
Beacon Hill Winery & Vineyard Willamette Valley Pinot Noir 2018 is smooth, reserved fruit delight. Clean, nice balance, invites refined enjoyment. Classic Willamette PN profile—elegance, food friendly. Pair with salmon, cod and other rich fish—but also with lighter fish and seafood; lobster; shrimp sautéed in butter; turkey and other poultry; lighter red meats; pork; lamb; veal; game birds—dove and quail; milder Italian foods and milder foods in general. Works as solo sipper, paired with mild charcuterie board, light cheeses, neutral crackers. $28