Deep purple color; smokey black cherry, plum, blackcurrant, vanilla, bourbon barrel oak on the nose; plum, black cherry, blackcurrant, tobacco, leather, vanilla, caramel on the palate.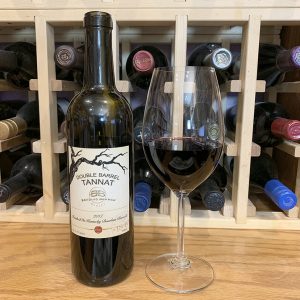 Dry; tannic and astringent—classic tannat characteristics—means you really should decant. After decanting, fruitiness and high alcohol (15.7% ABV) gives this you a sweeter, smoother, more refined experience. Powerful, big flavors. Wine first aged in French and American oak, followed by four months in used Kentucky bourbon barrels. It does not have the over-the-top bourbon influence sometimes found in bourbon-barrel finished wines. Surprising smoothness given that tannat can veer toward rusticity, so nice job in the winery.
Bending Branch Winery is a boutique winery located near Comfort, Texas, in the Texas Hill Country AVA. Dr. Robert W. Young is the owner and winemaker. He focuses on intense wine experiences—high acidity in picpoul blanc, assertive tannins in tannat. The winery focuses on Texas grapes, particularly ones that have proved successful in Texas: picpoul blanc, viognier, roussanne, tannat, tempranillo.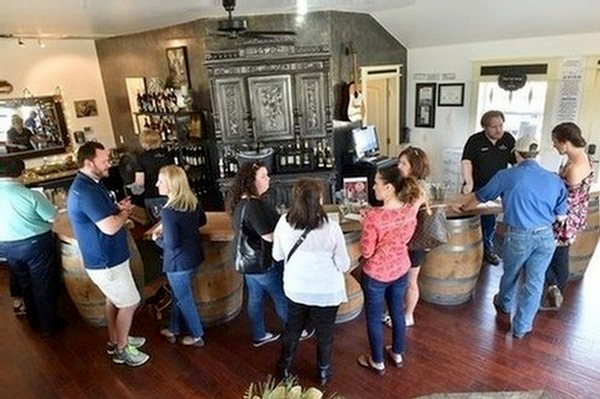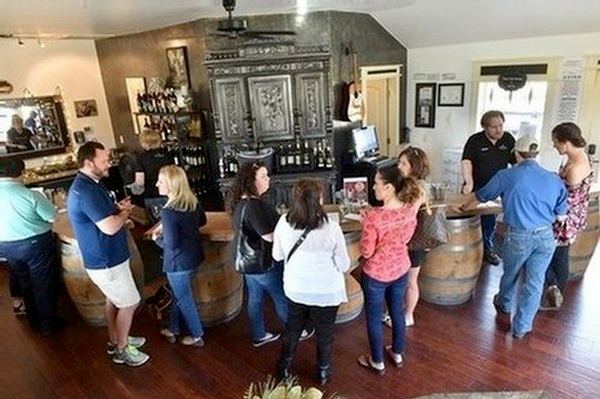 In addition to his medical degree and board certification in preventative medicine, "Dr. Bob" holds a winemaker certification from UC-Davis. He is a member of The American Society of Enology and Viticulture and the Texas Wine and Grape Growers Association. Dr. Bob purchased Ursa Vineyards in California in 2014, and Greg Stokes and Deborah Elissagaray of Ursa are now part of the Bending Branch winemaking team.
Tannat has some of the highest polyphenols (antioxidant) levels of all red wines. Although the grape originated in France, today it is most associated with Uruguay, where it is that nation's most-planted variety. Brought to Uruguay by Basque settlers in the 1800s, it has thick, dark skins and thrives in warmer climates—both reasons the grape has also found a home in Texas.
Bending Branch Winery Double Barrel Tannat 2017 is rich, assertive wine with classic high tannins and dark fruit character. High alcohol, but does not burn on the finish. Give credit to the big fruit and mouthfeel, and perhaps the interlude with bourbon barrels. Decant. Cries out to be paired with rich red, fatty meats; barbecue; grilled meat in general; the richer the meaty taste and more the marbling in the meat the better. $38