Medium garnet color; cherry, redcurrant on the nose; cherry, tomato, spice on the palate.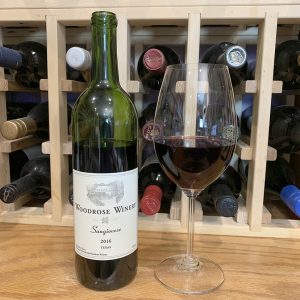 Dry; medium-bold body; some tannic bite. Rich and effusively delicious. This is not complex and does not have amazing depth—OK, got that. But it is delicious, and that certainly counts for something. Made with 100% Texas grapes. Sangiovese and tempranillo are proving to be well-suited red wine grapes for the Texas terroir.
Michael Guilette established Woodrose Winery in 2005 southwest of Stonewall, Texas off Hwy 290—the Texas Wine Trail. Their website notes: "We pride ourselves on providing a relaxing, delicious, and educational experience- from our back deck under the trees to a self-paced, seated wine tasting and a unique food and wine pairing lunch on Saturday's from 12:30pm to 3pm. We also host regular events featuring gourmet food from around the world specially selected to pair with our wine."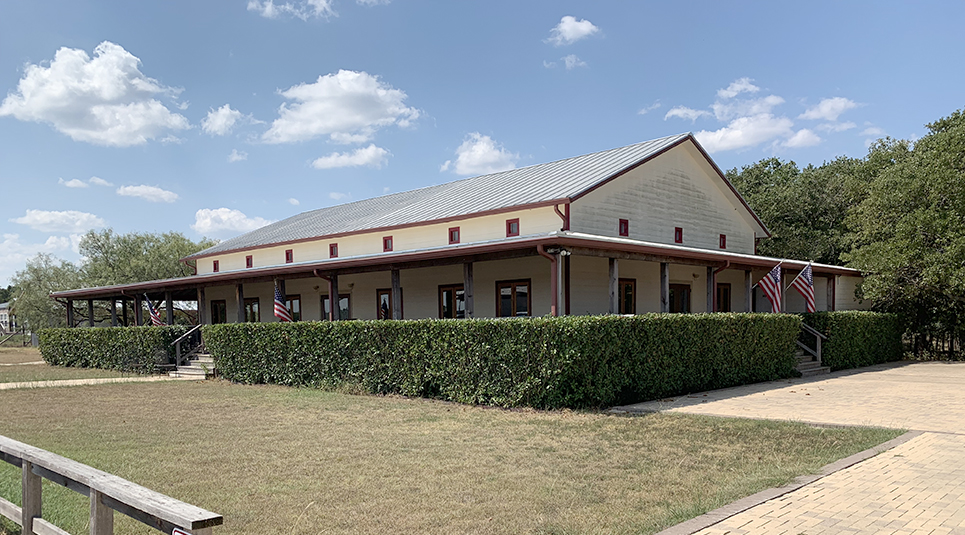 Woodrose's ambition is to remain a boutique winery with limited production. Most of its wine is sold at the winery-tasting room, through their wine club, or online. The winery is worth a visit, especially on Saturdays for lunch. Lunch is served in a large building—"gathering hall"—between the winery and the tasting room. Woodrose wines are paired with gourmet foods from around the world for the lunch events. Very much worth a visit and taste for both the food and the wine.
Woodrose Winery Sangiovese, Texas 2016 is delicious, straightforward effort. While it is linear from attack to finish, offering limited notes on the palate, it is happily redeemed by those notes being marvelously delicious. Sangiovese is historically food friendly, and this fits into that mold. Pair with lamb chops; marinated lamb kebabs; wild game; pork roast; three-cheese baked pasta; prosciutto; pasta with red meat sauce; pizza; grilled vegetables. $27