Pale straw color; white fruit, herbaceous notes, citrus, fennel on the nose; white peach, lemon-lime, honeydew melon, grapefruit, green taste on the palate.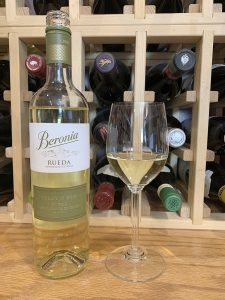 Dry; distinctly has the slight bitterness and tartness you expect from verdejo. Also pryazines—bell pepper—notes more often associated with New Zealand sauv blanc. So, complexity, which here is a feature rather than a fault. Very good acidity (3.30 pH). Medium-plus body. This is 100% verdejo grape wine; verdejo is almost exclusive to the Rueda region of Spain, northwest of Madrid on the Duero River. 13% ABV
The Rueda region was recognized as a Denominanción de Origen (DO) wine region in 1980. Wines labeled Rueda must contain 50% verdejo; it often is blended with sauvignon blanc and macabeo. Wines designated "Rueda Verdejo" must contain 85% verdejo, and most often are 100% verdejo, as is this effort.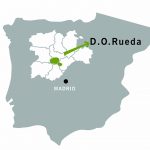 Beronia harvests twice, the first to pick grapes that are fresher and more herbaceous, the second a few days later to yield grapes that are riper and more fruit-forward. The juice from each ferments in stainless steel and concrete vessels. According to the Beronia website, the stainless steel produces more fruit characteristics and the cement warmer, denser wines. "With the concrete, we are focusing on the palate, whilst the stainless steel focus is on the fruit." The two are then blended to create this effort.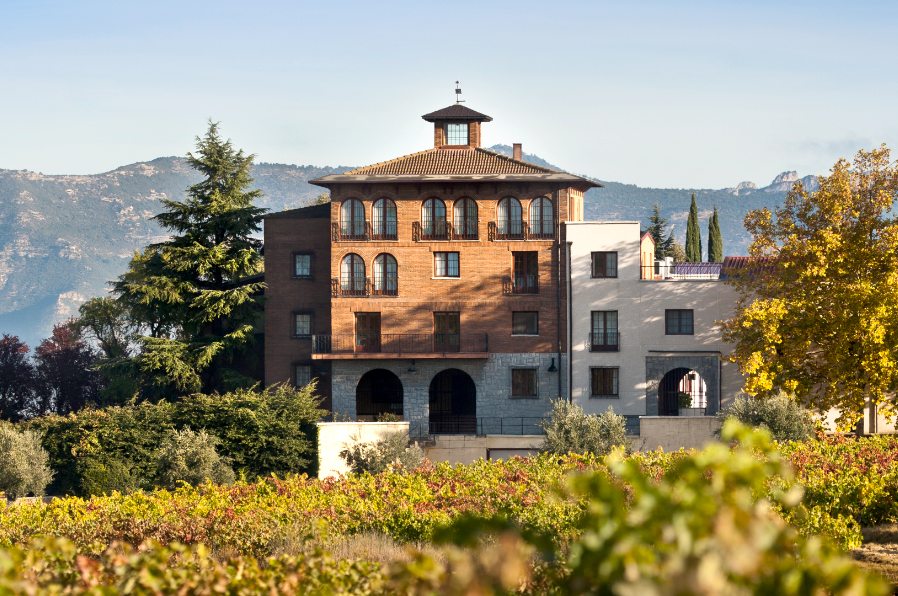 Beronia is a sustainable winery. Their website notes: "The starting point for the design of the winery was that it should be sustainable. Its thick concrete walls and the fact that the areas where the wine is actually made are semi-underground, being five metres [16.4 feet] below ground level, mean that there is low thermal inertia between the outside and the inside of the winery. As a result, due to the lower heat flux, the temperature inside this part of the winery remains constant – a valuable asset when it comes to storing and keeping white wines. Viticulture at Beronia Rueda is rational. 'Because of the climate here, you could almost be working organically without actually trying, because this is a very special area,' explains Beronia Rueda's winemaker, Marián Santamaría."
Beronia Verdejo, Rueda DO 2019 is tart and refreshing. Excellent acidity, made to pair with food rather than enjoyed by itself. Certainly cleans the palate. Serve this well-chilled to tone down its lemon-lime and grapefruit attack. Or give it some air—heck, event decant—and it becomes much less assertively sharp and the verdejo becomes rounder and more approachable. This is not a wine for every palate, but if you enjoy adventure and aggressively food-friendly wine, give this a sip. Pair with Asian cuisine; seafood, fish, shellfish; chicken; sausage; light cheeses. $15-18