Pale ruby color; cherry, raspberry, lavender, smoke on the nose; raspberry, black cherry, plum, strawberry, clove-nutmeg, vanilla, oak spice, cinnamon on the palate.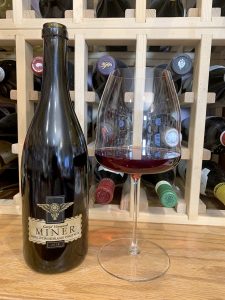 Dry; fine-grained, well-behaved tannins with excellent acidity (3.47 pH). Light-medium body. Supple and elegant. Very smooth, almost delicate in the mouth. Wine spent 15 months in French oak, 60% new. Gary Brookman is the director of winemaking; Michelle Shafrir is the assistant winemaker. 14.9% ABV
Miner is a family-owned winery created in 1998 by Dave and Emily Miner. Dave also is the president of Oakville Ranch Vineyards. The winery is located in the Oakville appellation in the heart of Napa Valley. The website notes: "Following a number of years spent working in the software industry, Dave Miner got his start in wine in 1993 as President of Oakville Ranch Vineyards, owned by his late uncle, Robert Miner. Having spent years as an enthusiastic wine consumer and collector, Dave had a natural affinity for the business."
In 1994, Emily Miner, a Minnesota transplant and graduate of Santa Clara University, packs up and heads to California. She joined Oakville Ranch as the tasting room manager in 1994. Dave and Emily met and fell in love. They married in 1999, the same year they finished construction on the winery's wine cave, purchased the winery building from Dave's family, and released their first Miner Family wines. The winery puts emphasis on environmental responsibility—it is solar-powered and has a waste-water recycling program.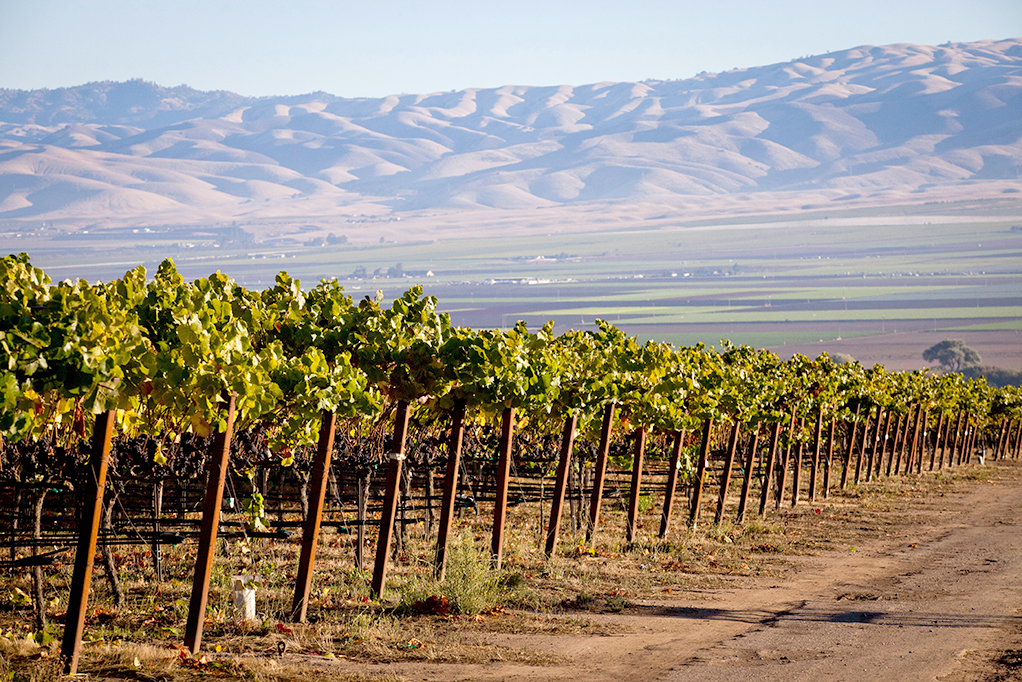 Miner crafts reserve-style wines with fruit sourced from Napa Valley and other select vineyards. This Burgundian-style wine is 100% pinot noir from a vineyard planted in 1995 by friends and growers Gary Franscioni and Gary Pisoni along terraces of the Santa Lucia mountain range, overlooking the Salinas River Valley. The cuttings for the vineyard came from the famed La Tâche vineyard in Burgundy. The vineyard enjoys a cool, maritime climate with morning fog and afternoon winds, ideal for pinot noir.
Miner Family Winery Garys' Vineyard Pinot Noir 2018 is delicate and delicious. Solid Burgundian style. Bright, juicy, high-quality fruit from a notable vineyard created 26 years ago using cuttings from the famed La Tâche vineyard in Burgundy. Evolves very nicely in the glass—savor this superb creation. Pair with turkey; duck and goose; chicken (not fried); rack of lamb; salmon, tuna and other meaty fish; shellfish; crab and lobster; salami and prosciutto; charcuterie board; soft cheese, mild cheese, goat cheese. $55-70