Pale straw color; apple, pear, citrus flowers on the nose; green apple, lemon, melon, citrus on the palate.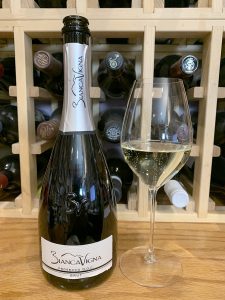 Brut; light, full, creamy in the mouth; persistent perlage. Excellent, crisp acidity (3.10 pH) and minerality. Glera grapes come from hillside vineyards between Conegliano and Farra di Soligo, bordering on the prestigious Conegliano Valdobbiadene DOCG appellation. Fermented in stainless steel tanks. Second fermentation in stainless steel (cuvée close), the standard method of prosecco production; 11.5% ABV.
This is Bianca Vigna introductory, mass sales effort. They also produce several higher end, Conegliano Valdobbiadene DOCG bottles. That said, Bianca Vigna is a top maker, and the glera grapes for this effort come from vineyards adjacent to the DOCG blocks.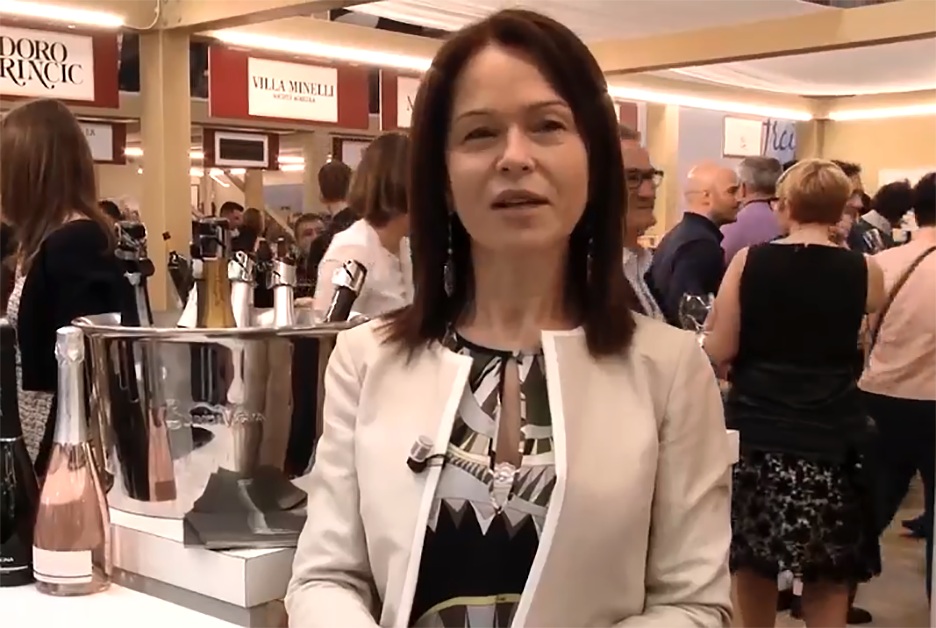 Bianca Vigna is a family business run by siblings Elena and Enrico Moshetta. The story began in 1903 with the birth of their grandfather, Benesio, who ran the family dairy and tended some vineyards. Elena and Enrico's father, Luigi, expanded the vineyard operations in the 1950s and 1960s. Enrico graduated at the Oenological School of Conegliano in 1984. The Moshettas primarily sold grapes to the local wine cooperative, then to various wineries in Valdobbiadene.
The website notes: "In early 2000s Elena, thanks to her career as manager in multinational and multiutilities corporations, involves her brother Enrico, in his forties and well trained at premium wineries of the area, and her husband Luca Cuzziol with his siblings Bepi and Grazia, who are at the helm of a leading distribution company of fine wines: the project of BiancaVigna became real."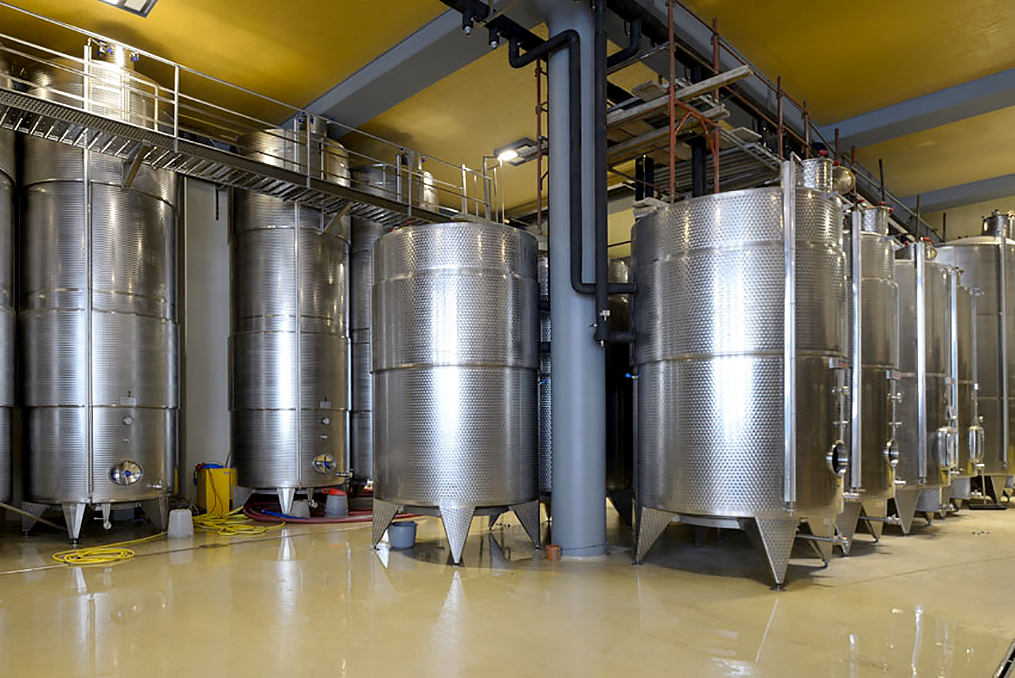 Today, Bianca Vigna farms 74 acres and produces some 600,000 bottles each year. The winery stresses responsible farming and winemaking. That includes re-design of their bottles for lighter weight and lesser footprint on the environment. The company is certified organic by Valoritalia.
The website notes: "On the hills of Ogliano in Conegliano we have built a structure in balance with the landscape, inside and outside. We made it with care and patience, the same devoted now and in the future to the Prosecco BiancaVigna making.
"It is the result of a sustainable architecture, built with eco-friendly and recycled materials, with absolute respect of the territory with the use of renewable sources, minimizing the power consumption of the structure and the entire production cycle. A cellar inaugurated with the 2015 harvest and pre-certified 'Casa Clima Wine', a protocol that pays particular attention also to the comfort of work and reception areas with ample surfaces of natural light and to the sustainability of packaging by favouring recycled cardboard and lighter glass bottles."
Bianca Vigna Brut Prosecco DOC NV is clean, fresh, brisk, bright. Tasty glera fruit. Tiny, persistent perlage. Quality entry-level prosecco from a very well respected maker. Works as apéritif and solo sipper with friends and charcuterie board. Pair with prosciutto and other cured meats; stuffed mushrooms; almonds; seafood dishes; sushi; spicy Asian entrees like Thai noodles; salty and savory cheeses. $15-19
Bianca Vigna website; Elena explains Bianca Vigna operations and marketing