Deep ruby color; cherry, blueberry, cedar on the nose; blueberry, black cherry, blackcurrant on the palate.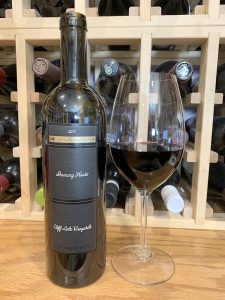 Dry; somewhat assertive tannins—decant, or with this superior wine, put it down for another five-plus years. A downside of being a wine reviewer is the need to taste wine young. Waiting five years to evaluate this will allow it to round into its beginning best drinking window, but that doesn't work for readers who want to buy now or the wineries who sent me the wine who want a review to help them sell wines now.
Buy this wine. This clearly is a high quality effort with a decade or more of life in front of it until it hits its highest quality drinking window. That said, it is quality wine now. Decanting will help, although is not really quite the same as years in bottle. Interestingly medium body; plush and concentrated fruits; 15.2% ABV.
Cliff Lede (pronounced Lay-Dee, by the way) is a talented operation. Cliff established his operation in 2002 on what was the S. Anderson Vineyard, a site first developed by Stanley and Carol Anderson. The Andersons—he was a dentist, she the winemaker—are now deceased. They built a reputation for sparkling wine. Today, Cliff Lede is the proprietor. He is from Leduc, Alberta, Canada, a small town south of Edmonton. He and his brother, Cliff, helped run Leduc Construction—later named Ledor Construction—a business their father built in the 1940s. Eventually, the family built the business into one of the world's largest construction companies.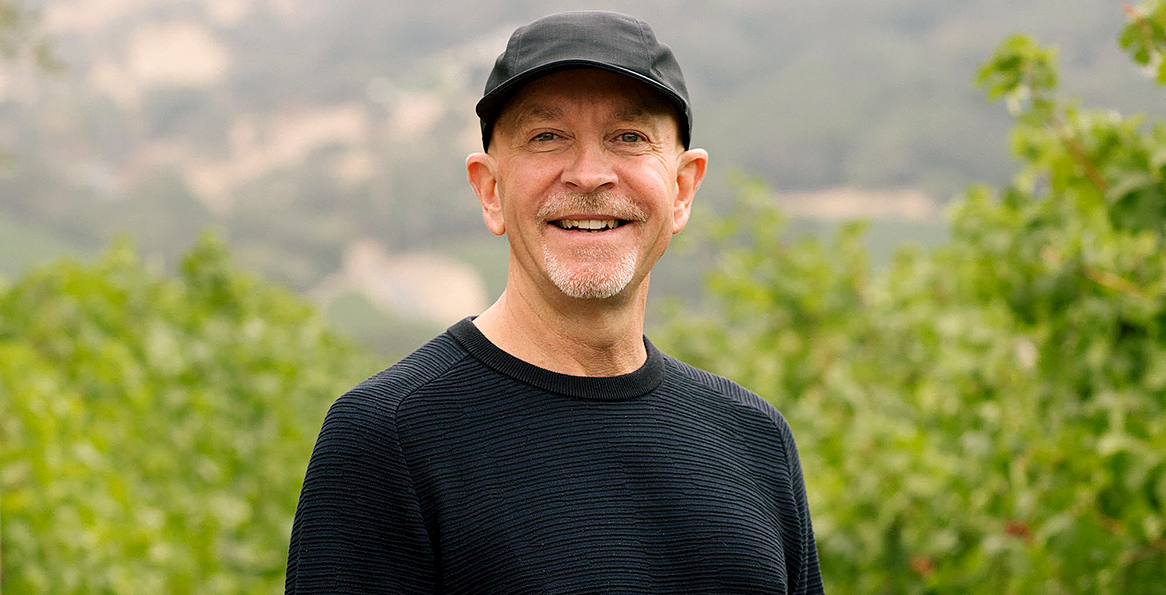 Years of construction success, gave Lede the resources to pursue his true love—wine. He also built restaurants, premium resorts, and private residences. Lede's wine team included vineyard architect David Abreu and winemaker Christopher Tynan. Abreu no longer is involved in daily operations, but he set up the vineyard. The operation encompasses 60 acres in the storied Stags Leap District.
Stags Leap at a mile wide and three miles deep is one of the smallest districts in Napa. With its southern location, it also is one of the coolest, resulting in a more subdued cab with better acidity and more refined flavors. Stags Leap has been called a "valley within a valley." The district's east boundary is the towering Stags Leap Palisades. To the west are rolling hills and the Napa River. The north boundary is the Yountville Cross Road, and the south boundary are low-lying flatlands. The landscape and the climate make it ideal place to grow quality cabernet sauvignon.
Cliff Lede has two vineyards: Poetry and Twin Peaks. Lede divided the vineyards into blocks with fanciful names of music hits. The blocks are nicknamed: "Rock Blocks." The website notes: "Our estate vineyard blocks are named after Cliff's favorite rock songs and albums. The name of this blend is derived from Rush's "Closer to the Heart" in our Poetry vineyard and from Bruce Springsteen's "Dancing in the Dark" in our Twin Peaks vineyard. The Cabernet Sauvignon in "Closer to the Heart" is planted in shallow volcanic soil and farmed to low yields, contributing structure, concentration and classic Stags Leap character to the backbone of the blend. "Dancing in the Dark" is a block of Cabernet that contributes a luxurious perfume, flavors of ripe, dark fruit, and plush texture."
Cliff Lede Vineyards Dancing Heart Cabernet Sauvignon, Rock Block Series, Stags Leap District 2017 is rich, complex, and delicious. It is elegant and refined rather than muscular and powerful. Medium body, somewhat unexpected in a big Napa cab. This is serious wine with significant aging potential, but accessible now after decanting. Pair with filet mignon and other high quality beef cuts; ribs with barbecue sauce; grilled steaks in general. $110