Deep purple color; cherry, blackberry, plum, spice on the nose; plum, black cherry, blackberry, cassis, minerals on the palate.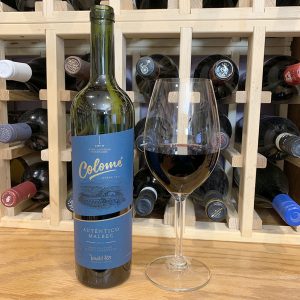 Dry; ripe, dusty tannins; balancing acidity (3.6 pH). This is classic high altitude Argentinian wine—the upper Calchaquí Valley vineyards soar to 7,500 feet. At that altitude, grapes must have thick skins to survive the UV assault, which translates into darker, more intense wines. In addition, the vines are 100-150 years old. This malbec, therefore, is more robust, assertive, and emphatic than you may be used to from other Argentine malbecs; 14.5% ABV.
The wine spends 10 months in tank and 10 months in bottle before release. There is no oak influence—you get the authentic taste of very old vine malbec with this bottle. Since the vines were planted pre-phylloxera, this likely is the purest expression of historic malbec you can drink. Long finish—rare in malbec. Expressive minerality. Fine-grained texture in medium-full body. Serious, showy, impressive rather than pop-and-pour easy drinker. Malbec is a drink-now wine rather than on built for aging, so if you get your hands on this effort, plan a special meal for it soon.
Elevation is key element of Colomé vineyards. Salta, in the far north of Argentina, is home to some of the world's most extreme vineyard sites. Vineyards are located at lower latitudes and higher altitudes than anywhere else on Earth—the two balance each other. Cold temperature associated with altitude is mitigated by high temperatures associated with latitudes. The result is intensely flavored wine. Malbec and torrontes are the main grapes grown in Salta, and this bottle reflects this extremely high altitude and majestically ancient vines.
Bodega Colomé has been part of the Hesse Collection since 2001. It was founded in 1831, probably by the Spanish Governor of Salta, Nicolás Severo de Isasmendi y Echalar. In 1854, his daughter Ascensión, who married José Benjamín Dávalos, brought the first French pre-phylloxera malbec and cabernet sauvignon vines to Colomé. Grapes from three vineyards, planted in that year, are still used in the production of Colomé Reserva wines such as this one. Colomé Estate belonged to Isasmendi-Dávalos families for some 170 years until the Hess purchase.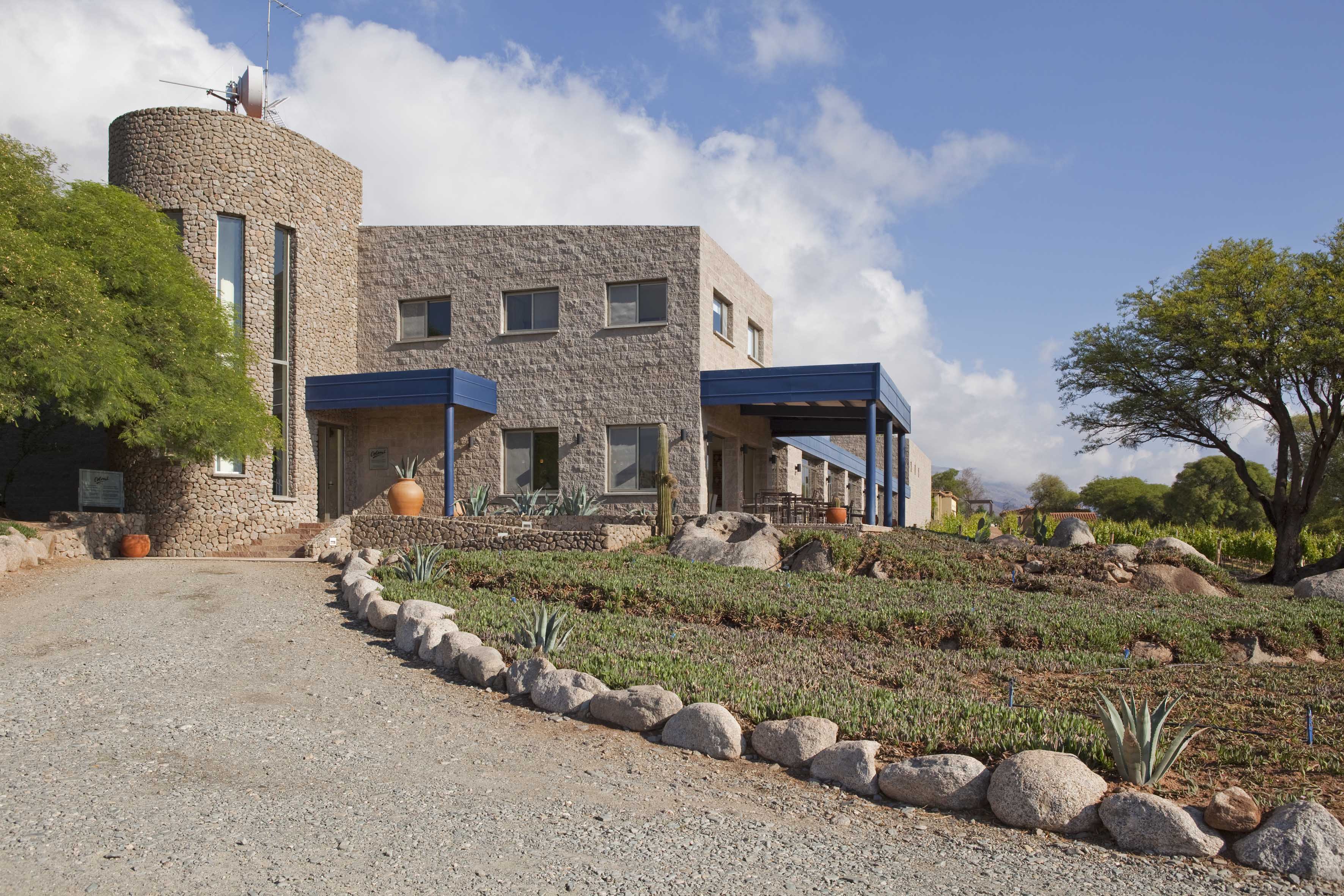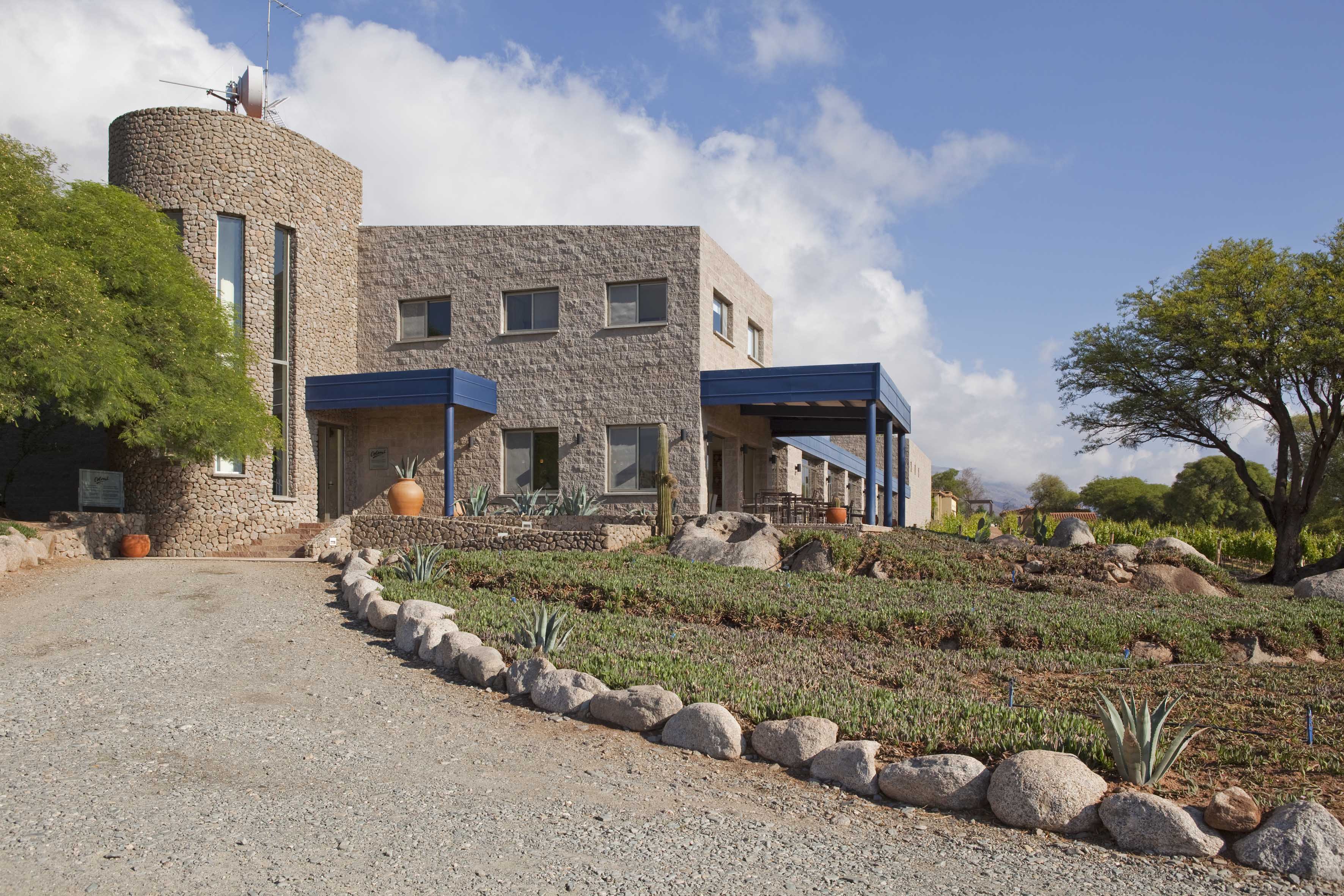 Hess Family Wine Estates is "a family-owned, fifth-generation company committed to responsible agriculture and business practices." Donald Hess retired from active management in 2011, turning operations over to Timothy Persson, the fifth generation of the Hess family. The winery contributed to the building of the Colomé community center, its church, an art museum, the school, and better housing. Colomé is the source of employment and income for most of the village's inhabitants. Colomé produces more than 130,000 gallons of wine annually and sells in more than 40 countries.
Bodega Colomé Auténtico Malbec, Valle Calchaquí, Salta, Argentina 2017 is significantly more than your everyday malbec pour. Impressive, complex, made from some of the oldest, most authentic malbec vines on the planet. "Auténtico" on the label is not marketing hype. This is the real malbec deal. That said, I can see some malbec lovers not enjoying this as much as they enjoy more commodity malbecs—which are wonderfully delicious in their own right. This is more serious wine for those with a developed palate, and I cringe as I write those words because it traipses into the wine snob world. Still, I try to give you a sense of what to expect.
Pair with lean red meats; roasted fowl; lamb cuts; pork. Don't waste this sophisticated effort on pizza and burgers—less expensive, less expressive malbecs will work better with that fare. $25-35