Deep ruby color; blackberry, blueberry, cassis, violets on the nose; blackberry, black cherry, plum, blackcurrant, cassis, dark chocolate, vanilla, oak on the palate.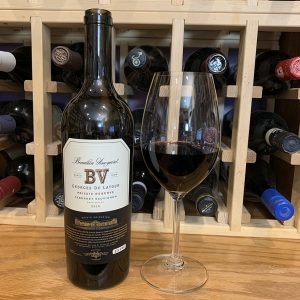 Dry; full body; Rutherford dust—in this case, very dusty—tannins with balancing acidity (3.75 pH). This is a BV blockbuster wine, so after only four years it should still be considered a baby and accordingly approached. It is a bit disjointed on pop-and-pour, but nicely comes around after decanting. Concentrated flavors open up even more with swirling in large glass after decanting. This likely hits it stride 10 years after vintage, but my job is to review now.
Blend of 97% cabernet sauvignon, 3% petit verdot. Aged 22 months in French oak, but the oak is happily reserved background note, not assertively obnoxious. I can't stress enough how this wine comes around with air. If you are using an aerator/decanter like the Menu Wine Breather I use, consider double decanting—fill the decanter, return to the bottle; repeat. If you use a conventional decanter, give it an hour or more.
Vintage 2016 started out with threat of continued drought, but moisture came in February and heavy showers in April. The vintage is generally considered excellent in Rutherford, and the harvest was finer than the more difficult 2015. The 2016 growing season was mild, helping the acidity, which translates into the impressive complexity and depth. There was plenty of ripeness in the expressive fruit, which translated into 14.9% ABV. That noted, the wine does not come across as hot, even on the extended finish. BV efforts trend toward higher ABV, so they know how to do higher alcohol.
The Beaulieu (beau lieu—"beautiful place") Vineyard traces roots back more than a century when, in 1900, Georges de Latour's wife Fernande first looked upon their original Rutherford vineyard. De Latour imported phylloxera-resistant rootstock from Europe to the recently-ravaged fledgling California wine industry. When prohibition shut down many wineries, Beaulieu Vineyard increased its business by selling sacramental wine to the Catholic Church.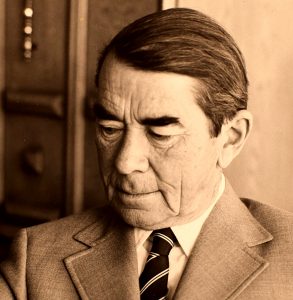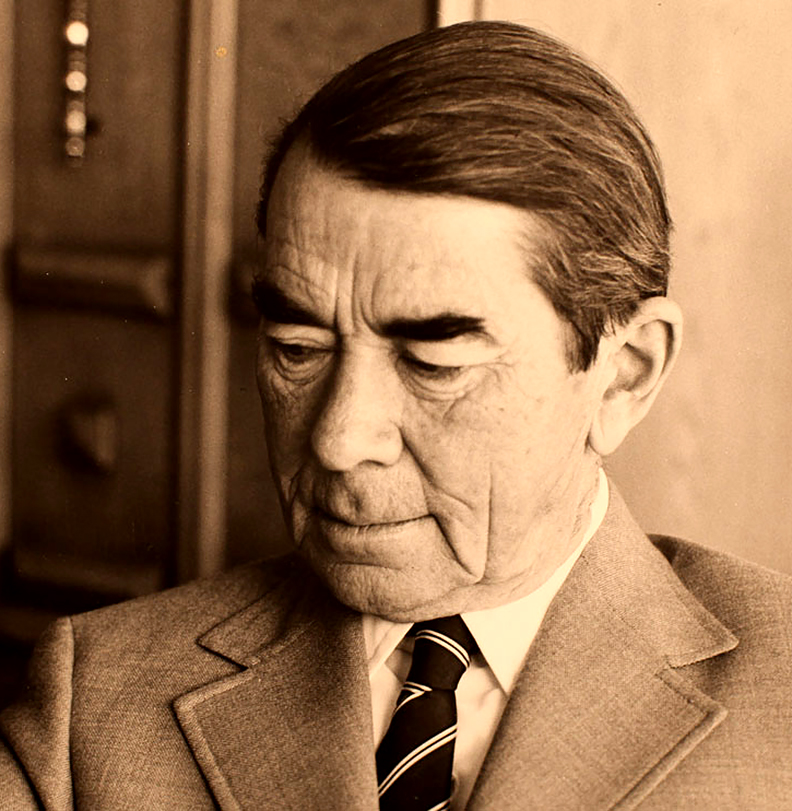 After Prohibition repeal in 1933, Georges de Latour began research and innovation that would produce his Rutherford Estate's finest expression. In 1938, he traveled to France and met André Tchelistcheff, famed viticulturist and enologist who instituted the philosophy of continuous innovation in vineyard and winery. When Tchelistcheff joined Beaulieu and tasted the de Latour family's private wine—what they called "Private Reserve"—from the 1936 vintage—he insisted it be bottled and sold as the winery's flagship offering.
In 1940, Beaulieu Vineyard—identified as "BV" on the label, in addition to the full name. It also released the first vintage of Private Reserve and named it for the founder, who died that year. His widow and daughter continued the tradition with help from Tchelistcheff. Georges de Latour Private Reserve Cabernet Sauvignon became Napa Valley's first cult cab. Tchelistcheff became the region's first superstar winemaker. This bottle is the 2016 iteration of that effort.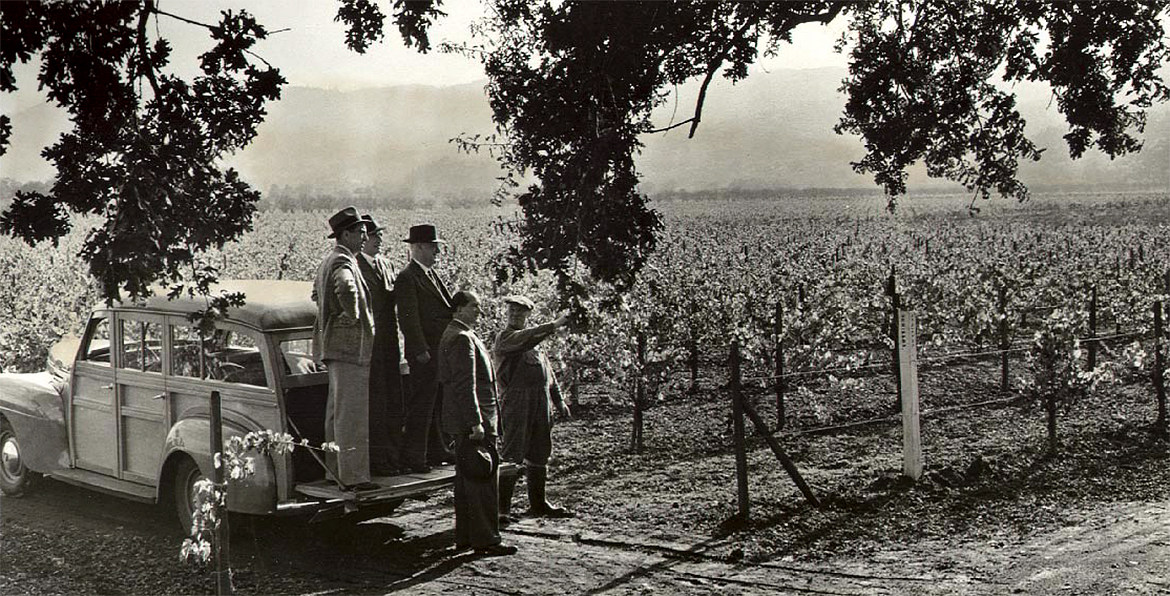 The international conglomerate Heublein Inc. purchased BV in 1969. RJR Nabisco acquired Heublein, then sold to Grand Metropolitan in 1987. Grand Metropolitan became Diageo in 1997 through a merger with Guiness. In 2016—the year of this vintage—Diageo sold Beaulieu Vineyard to Australian wine giant Treasury Wine Estates. The parade of owners has put strains on the winery's vision and values, but the original Rutherford-Napa vineyards continue to deliver the exceptional fruit that reflects in this bottle.
Beaulieu Vineyard Georges de Latour Private Reserve Cabernet Sauvignon Napa Valley 2016 is rich, bold, complex. Superbly fresh red fruit flavors interplay with classic dusty Rutherford tannins and elegantly managed oak framed by balancing acidity. Decant if you drink it now or give it a decade-plus to mature in your cellar. Pair with roast leg of lamb or rack of lamb; rare roast beef; beef dishes in general; roast chicken; venison and other wild game; crusty French bread and hard cheeses. $115-150