Medium purple color; cherry, plum, blueberry on the nose; cherry, red fruit, green olive, spice, vanilla on the palate.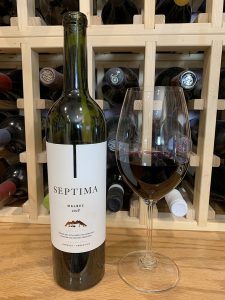 Dry; reserved tannins and acidity. Deliciously fruit forward. Minerality on the finish. Light-medium body. Refreshing, easy drinking epitome of great QPR (quality-price ratio) Argentine malbec. Don't look for depth and complexity, just enjoy a tasty, fun pour. This hits the malbec sweet spots—excellent price, easy drinker. Example of why Argentine malbec has soared in popularity in the past decade.
Medium body. Very smooth and approachable. Subtle oak. Wine experienced malolactic fermentation, spent six months in stainless steel tanks. Only 15% was finished in new French and American oak barrels. Grapes grown in Valle de Uco and Agrelo, classic land for Argentine malbec. Paula Borgo is the winemaker. 13.5% ABV.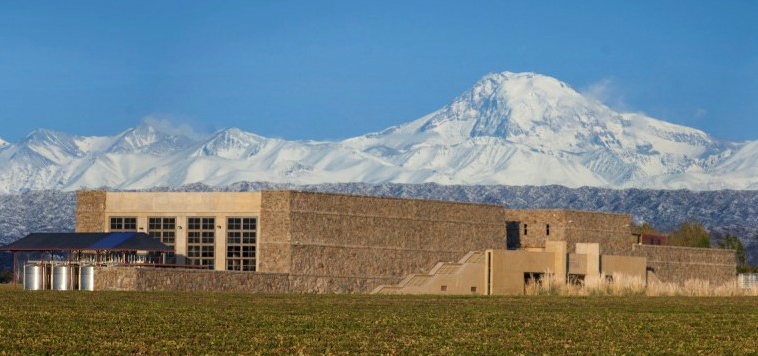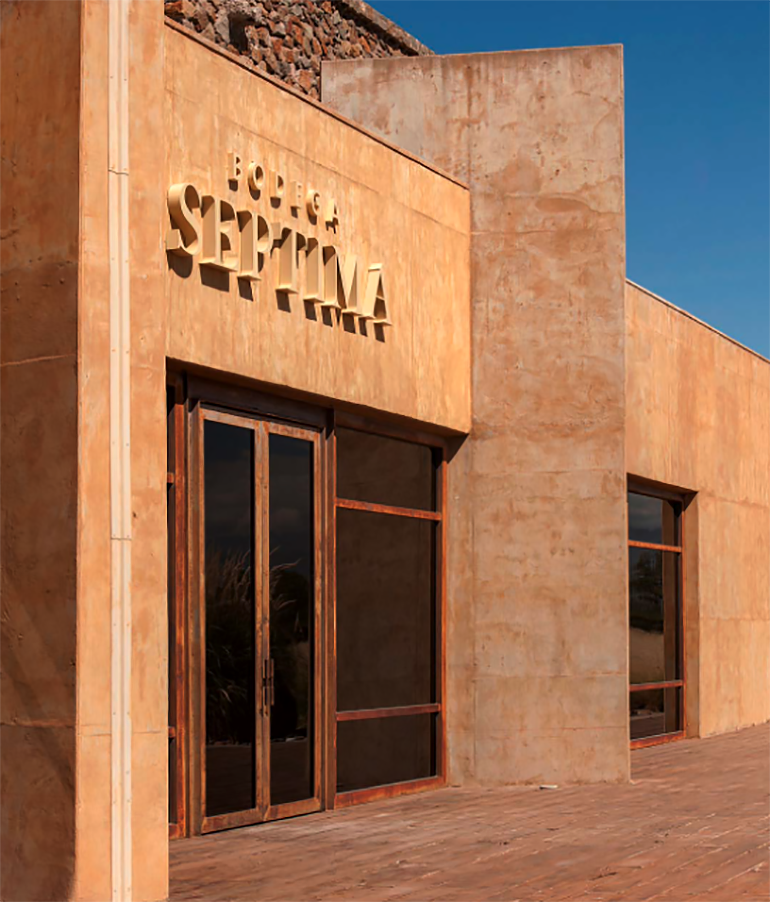 Bodega Séptima is the seventh winery in the Codorniu Raventos family of wineries (Séptima Obra means "seventh work" in Spanish). With more than 450 years of wine experience in Spain, Codorniu Raventos went all-in when it founded this winery in Mendoza, Argentina in 2001—ecological responsibility, a distinctive winery inspired by dry stone wall building techniques drawn from Argentine history, a cellar with capacity of three million bottles. Their stated mission: "To be a winery that stands out in every category of every competition for its enological history and quality, the elegance of its actions, and great value for money. To be highly profitable, and to be positioned among the top 20 Argentine exporters." If you don't aim high, you seldom get there.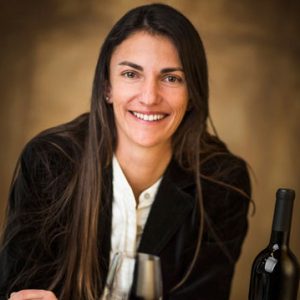 Bodega Séptima Malbec, Mendoza 2018 is solid, fruit forward, smooth. Classic, affordable Argentine malbec. Rich plum flavors. Easy going tannin and acidity. Pair with grilled red meats; pizza; hamburgers and sliders; meat loaf and similar comfort food; red sauce pasta; semi-hard cheese. $10-12