Medium ruby color; plum, cherry, blackberry on the nose; black cherry, plum, cranberry, some earthy notes on the palate.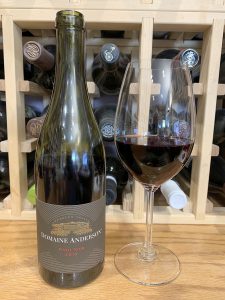 Dry; medium body; relaxed tannins; balancing acidity (3.54 pH). Some oak. Fermented in open top stainless steel (90%) and 10% open top wood tank, followed by malolactic fermentation and 15 months in oak, 19% new; 13.6% ABV.
Domaine Anderson is part of the Louis Roederer company. Jean-Claude Rousaud, patriatch of the Louis Roederer family, came to the Anderson Valley in 1981 to cultivate premium pinot noir and chardonnay. Today, his son Frederic is in charge of the 50 acres. The website notes, the "family-owned vineyards weave throughout the Anderson Valley's dramatically diverse terroir, dedicated exclusively to Domaine Anderson pinot noir and chardonnay. The family's commitment to land stewardship and sustainable practices extends to each vineyard, including the newly certified organic and biodynamic Dach vineyard, ensuring the health of the land for generations to come."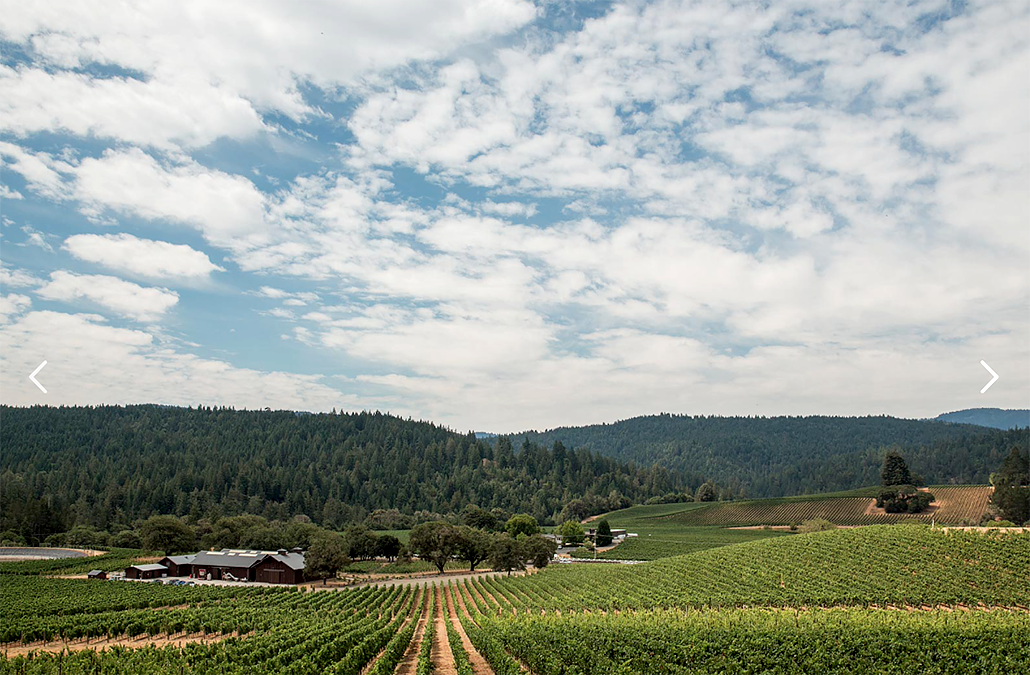 The vineyards and winery are located near the village of Philo in the Anderson Valley. The location 20 miles from the Pacific Ocean in Mendocino County enjoys consistent moderate temperatures, morning fog, and afternoon breezes through the growing season. An ideal environment for pinot noir and chardonnay, Domaine Anderson specialities.
Darrin Low is the winemaker. The website notes; "A native of California wine country, Darrin's fascination for being a winemaker began at an early age, growing up in Healdsburg and working in his parent's wine shop. This early exposure to the world of wine led Darrin to major in Enology and Viticulture at UC Santa Cruz, during which he studied abroad at l'Institut d'OEnologie in Bordeaux, France. After graduation, he followed his passion for pinot noir to Oregon's Willamette Valley, before returning home to make wine at J, Grgich Hills and Flowers. An advocate for organic farming methods and biodynamic philosophy, Darrin is inspired to carry on his efforts at Domaine Anderson, the Louis Roederer family's newest estate property in the Anderson Valley."
Low and director of vineyard operations Bob Gibsonis advocate organic and biodynamic practices. Groundwater is captured with a drainage system and repurposed for irrigation in a reservoir. All-natural compost improves fruit quality. Selected plants welcome hummingbirds, bees and ladybugs to help control vineyard pests and promote pollination.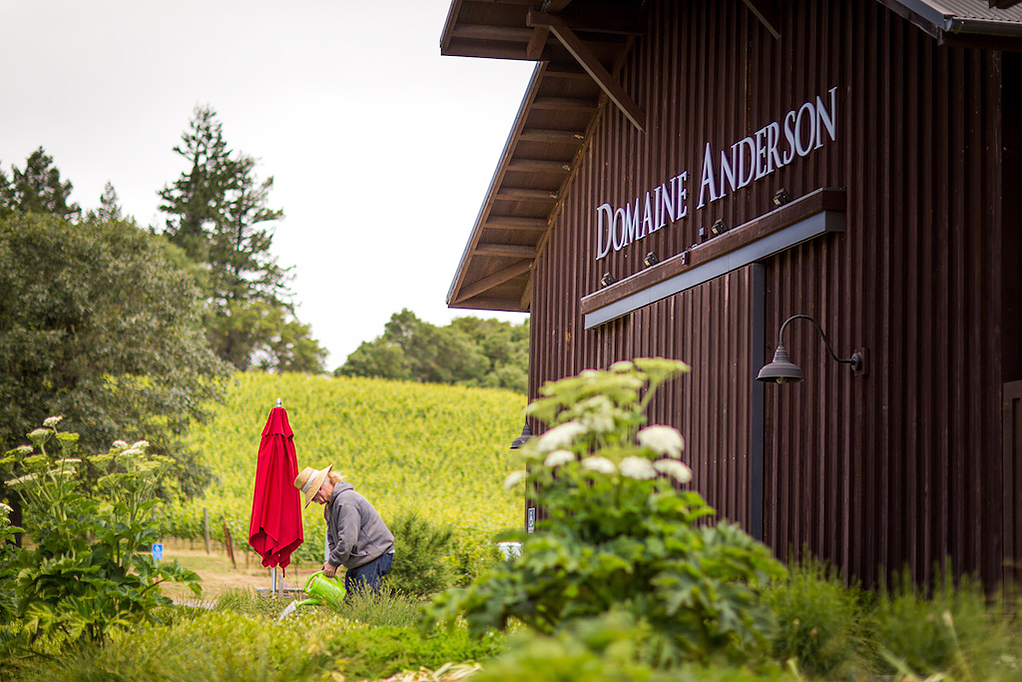 Darrin Low told Haute Cuisine Magazine: "Biodynamic is organic farming that respects the bond between soil, plant and animal as a connected farm-system and promotes the harmony between them. Farming without the use of industrial fertilizers or the 'killing chemicals': herbicide, fungicide, pesticide; stimulates and encourages microbial population in the soil. The healthy population of bacteria and fungus in the soil forms a strong bond with the vine roots and enables it to draw more micronutrient and mineral from the soil. The increased mineral uptake from the vine will manifest to grapes with more nuanced flavor and character."
Domaine Anderson Estate Pinot Noir 2017 has depth with black fruit flavors and good acidity. Some forest floor and earth notes, capturing the ruggedness of the Anderson Valley. Pair with lamb; salmon and other fatty fish; bacon-wrapped grilled shrimp; turkey; roast chicken; braised beef; pasta dishes; charcuterie. $40-47
Domaine Anderson sales and marketing arm Maison Marques & Domaines website