Deep ruby color; cherry, boysenberry, cassis, plum, tobacco on the nose; raspberry, black cherry, plum, blackcurrant on the palate.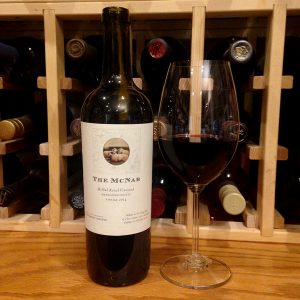 Dry; big and burley with significant chunky tannins—I decanted after my first pop-and-pour sip and it came around very nicely; decanting strongly advised. Give it an hour in standard decanter. I use the Menu Wine Breather that aerates the wine into a decanter, then aerates again as it returns the wine into the bottle. Good balancing acidity for a red of this style (3.66 pH). Blend of 57% cabernet sauvignon, 30% merlot, 9% petite sirah, 2% cabernet franc, 2% malbec; 14.6% ABV.
The McNab ranch is located in a box canyon and was a sheep ranch before it was converted into a vineyard—thus the sheep on the label. Interestingly, all five grapes in this wine come from the single McNab vineyard. This is a flagship Bonterra offering. On the website, senior winemaker Jeff Cichocki notes: McNab Ranch is Bonterra's home, so it's important to us that this wine is the best representation of the high standards we have for quality. It's impossible not to be impressed by the natural beauty of this ranch, so we try to make a wine to honor this."
Bonterra is a label of Chilean wine giant Concha y Toro. Concha y Toro acquired the winery in 2011 when they spent $238 million to purchase Brown-Forman, best known for Fetzer Vineyard but also owner of Bonterra Vineyards. The new owners upped the Bonterra game, and wine scores for McNab—if you put any stock in wine scores—have steadily improved since the purchase.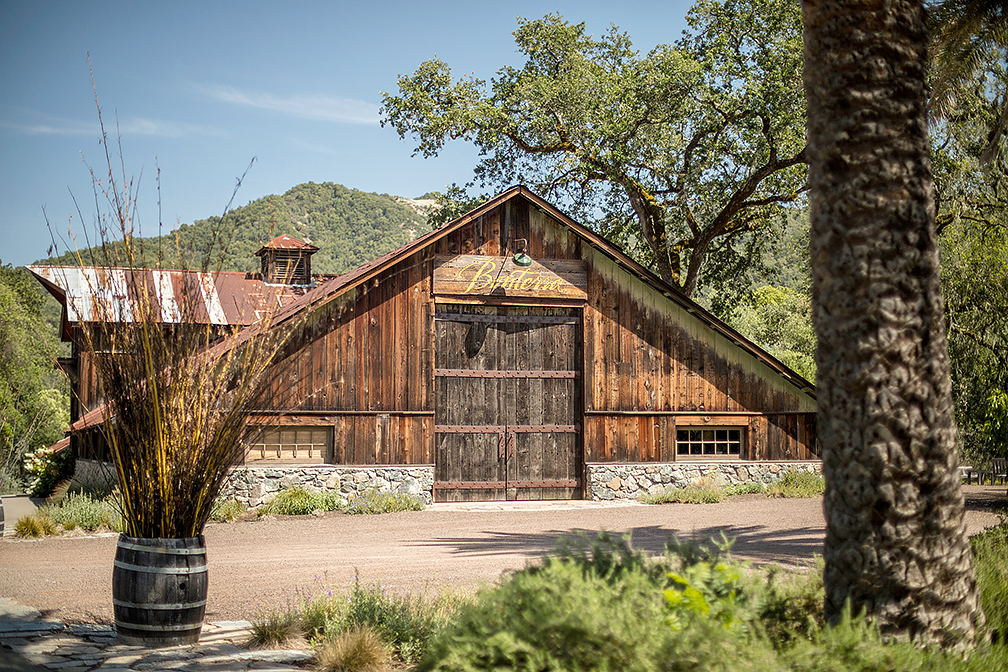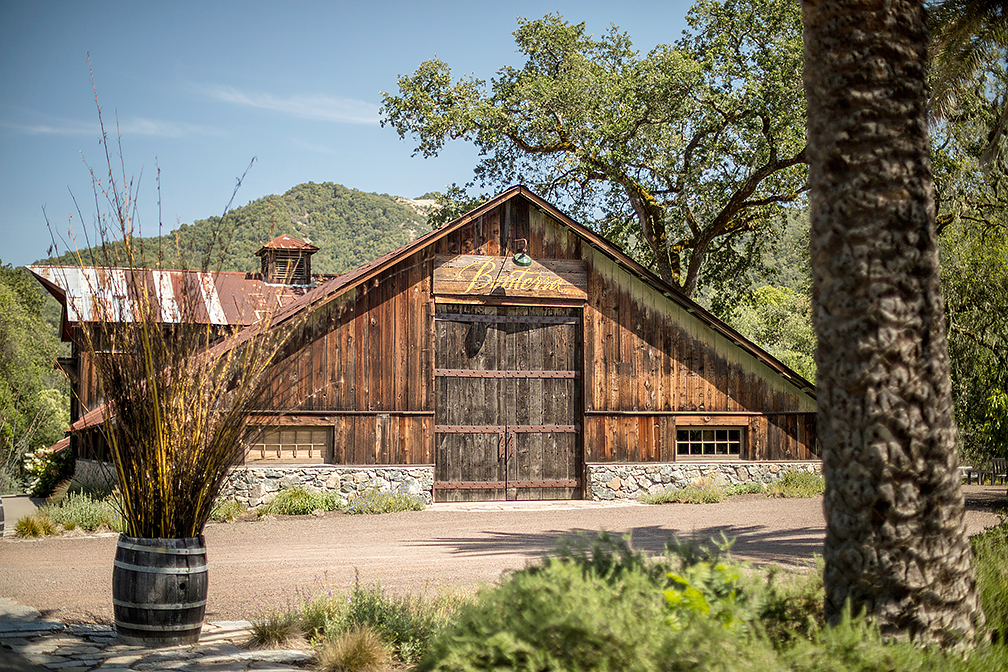 Bonterra admirably focuses on organic and sustainable agriculture. "We plant native flowers around our grapes to attract beneficial bugs, and welcome songbirds and chickens into our vineyards to eat up the pests," they announce on their website. "We even employ sheep to mow between the vines. In our vineyards, every living thing is connected and we all work together to create pure, flavorful wine." Bob Blue is the founding winemaker. Dave Koball is the vineyard director.
Bonterra not only commits to organic and sustainable, they also go the extra mile into biodynamic farming, sometimes called voodoo viticulture, but—regardless of the put-down—biodynamic consistently produces quality wine. The Bonterra website explains: "systems function together to create a single living organism: the farm as a whole. We farm our Biodynamic ranches striving to achieve this ideal with as few external inputs as possible. Biodynamic farming is a holistic view of agriculture with high awareness of the interconnectivity between earth, plants, animals, humans, the moon and planets."
Bonterra The McNab, McNab Ranch Vineyard, Mendocino County 2014 is a powerful Mendocino red that becomes velvety and layered after decanting, but even then it remains a force of power and presence. If you are into big CA reds, give this a pour. Pair with marbled red meats—steak, roast, Porterhouse steak, ribeye; wild game; rabbit. $50-58
Click on the link to the Bonterra website below to get a more complete appreciation of Bonterra and its commitment to biodynamic farming practices and biodynamic in general. Also, there are other very interesting video links.
Video about Bonterra and organic/biodynamic farming
Video about Bonterra and organic/biodynamic farming
Video about Bonterra and organic/biodynamic farming